User experience (better known as UX) refers to all the parts of an end-user's interaction with a brand, and its services and products.
Ultimately, UX is about understanding what the experience of interacting with a brand is like from the customer's point of view.
In terms of websites, UX includes usability and accessibility, or how well a website works for the end-user and for end-users who have a disability.
Research shows that poor usability and accessibility forces end-users to click away from websites.
Many disabled customers click-away from inaccessible websites
For example, the Click-Away Pound Survey looks at the online shopping experience of people with disabilities and the cost to businesses of ignoring disabled shoppers.
According to the results of the 2016 survey:
Seventy one per cent of disabled customers with access needs will click away from a website that they find difficult to use.
Those customers who click away have an estimated spending power of £11.75 billion in the UK.
Eighty two per cent of customers with access needs would spend more if websites were more accessible.
These results are surprising when you consider that the spending power of disabled people and their families in the UK is £249 billion. (Source: DWP Family Resources Survey 2014/15).
But disabled people represent a huge market that is largely ignored.
Not only does poor web usability and accessibility mean lost sales for brands, it also makes customers unhappy, which can cause long-term damage to brands' reputations.
Web accessibility is crucial for great service online
So if your brand provides a service through your website then your website must be accessible.
For example, if you are a utilities company, can a customer with a disability like dyslexia or low vision use your website to do essential tasks like paying a bill?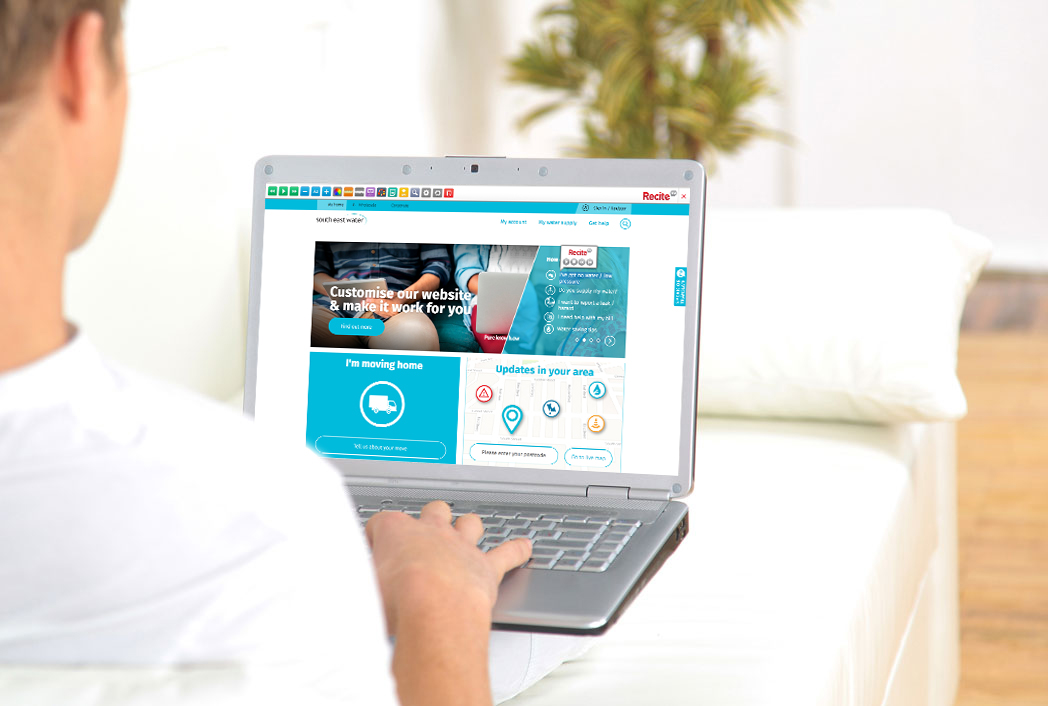 Usability and accessibility can be improved by building accessible design into your digital design process from the start of any project like a new web-build.
And you can carry out user testing with a range of people with disabilities, and those without, to get feedback on the usability and accessibility of your website.
You can also add web accessibility software like Recite Me to quickly and easily improve the accessibility of your website.
Companies like United Utilities, South East Water and Arriva UK Bus already use Recite Me on their websites to help their customers with disabilities to access their services and information online.
Recite Me's accessibility and language toolbar lets their customers with disabilities do things like change the font size, change the font colour and background colour contrast, and opt to have the text read aloud to them.
These features allow people with disabilities like dyslexia and low vision/no vision to access information on websites and carry out the key tasks they need to do online.
So by adding Recite Me to your website you can offer great customer care online.
100's of organisations already use Recite Me to make their websites more accessible to people with disabilities – book your free demo now or call on 0191 4328092 to find out more.
Want to learn more about how to make a website accessible to everyone? Then be sure to start your journey with our free WCAG compliance checker.