The European Accessibility Act (EAA) is the first of its kind. Regulations and legislation for public sector websites are nothing new. But, the European Accessibility Act is the first standardised directive that applies specifically to private sector businesses within all EU member countries.
So, precisely what is the European Accessibility Act, and what does it mean for your business? Let's dive in and find out.
Why Do We Need a European Accessibility Act?
Research shows that one in four Europeans (24%) have a disability. That's 87 million people. Of course, the share of people with disabilities differs between EU countries. According to the Council of the European Union, Malta has the lowest percentage of disabled citizens (11%), while Latvia has the highest (39.5%).
While physical disabilities are the most commonly referenced, there is also a range of neurological, cognitive, and linguistic disabilities that affect a significant percentage of the population. In fact, invisible disabilities like vision problems, learning difficulties, and language barriers account for as many as 80% of all disabilities, affecting nearly 70 million Europeans.
Continent-wide website accessibility legislation is therefore essential to ensure that people with disabilities have equal access to online information and services – regardless of where they are located within the EU.
What is The European Accessibility Act?
Enacted in 2019, the European Accessibility Act (EEA) is designed to ensure that digital products and services in the EU are accessible to everyone. Some legislation for digital accessibility across Europe already exists in the form of the EU Web Accessibility Directive. However, since that only applies to public sector websites and applications, there has been little impact on private sector organisations until now.
Will Your Business Be Affected by The European Accessibility Act?
The act applies to any manufacturers or providers that sell products and services across European borders that have been deemed essential by the EU Web Accessibility Directive. This includes:
E-commerce services
Computers and operating systems
Payment and self-service terminals
Smartphones and other electronic communication devices
Video streaming and television services
Banking services
Telephone services
eBooks
However, there will be some exclusions for small businesses, meaning that companies can claim undue burden if they:
Have 10 or fewer employees OR have an annual turnover of less than two million euros.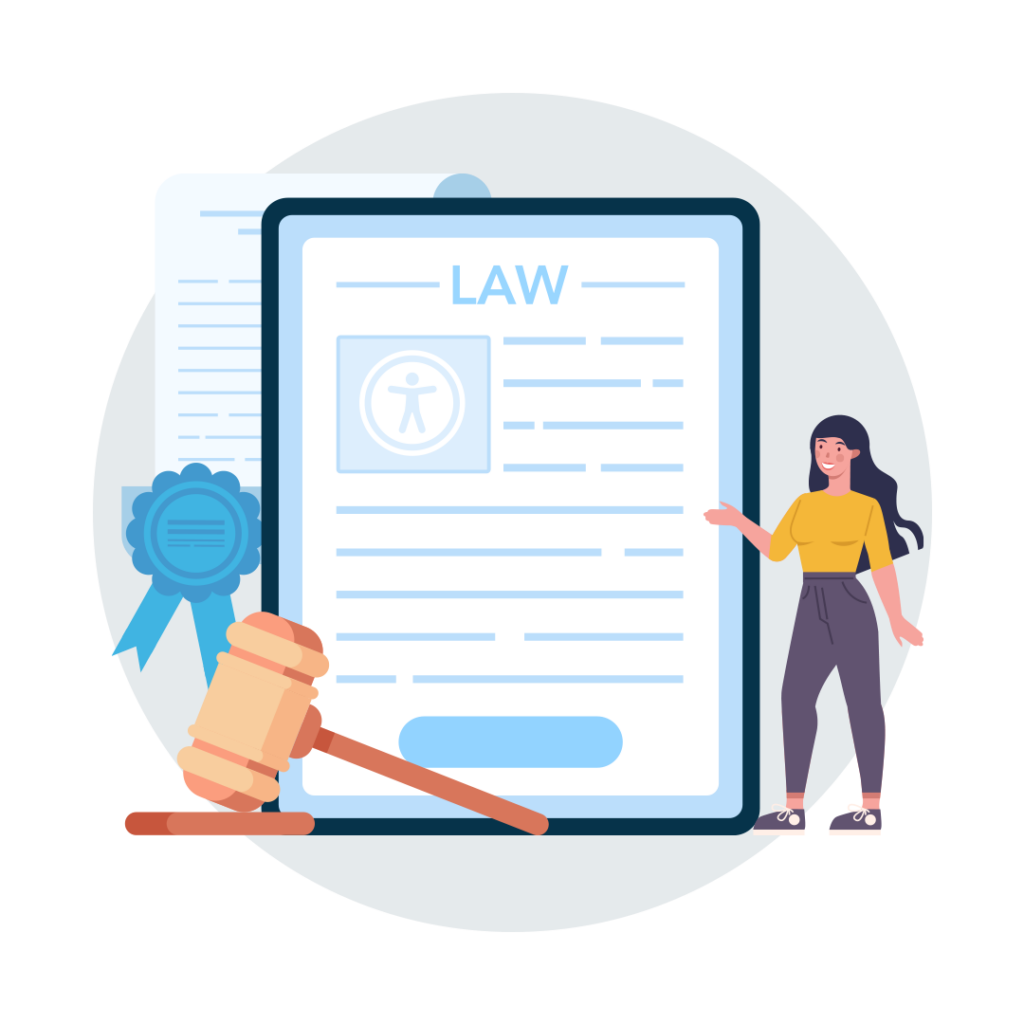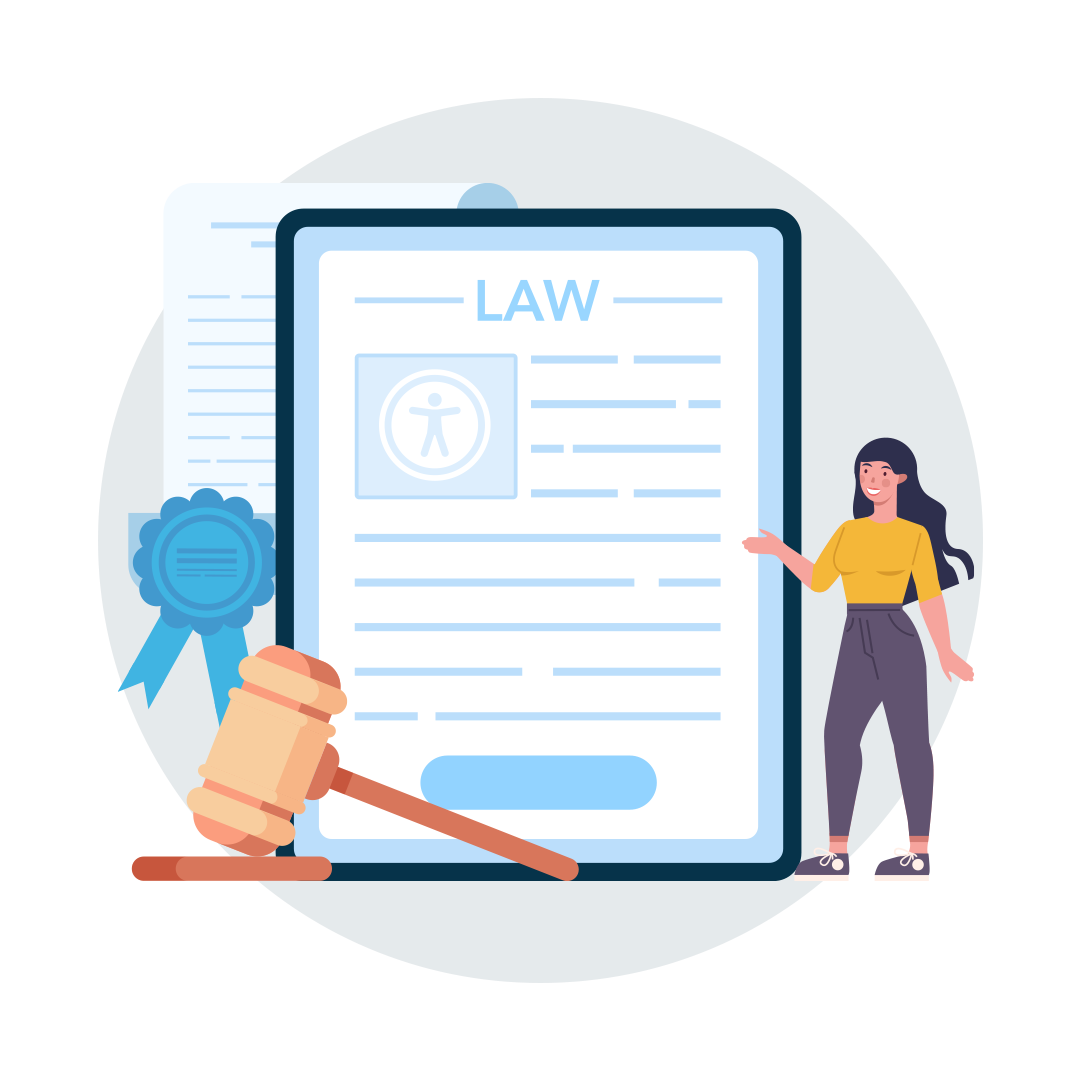 Why Is the EAA Good for Your Business?
While it might feel like accessibility legislation makes things more complicated for your business, most businesses find that the changes they need to make are not as complex or costly as they imagined. Plus, there are some significant business advantages to following the legislation:
Market reach – The EAA facilitates easier cross-border trading between EU member states.
Business growth – Your products and services will be accessible to a larger portion of the population.
Customer retention – As the European population ages, so does the percentage of people with disabilities that need additional support.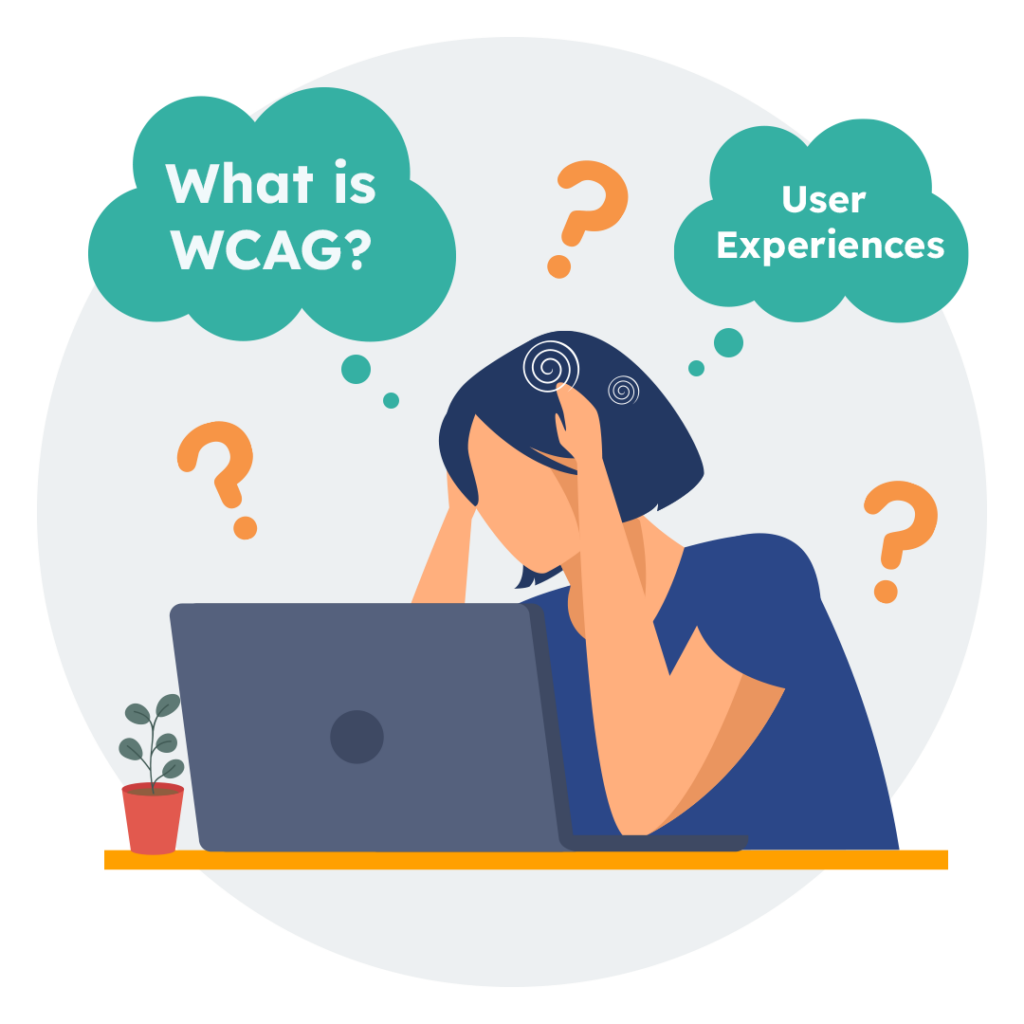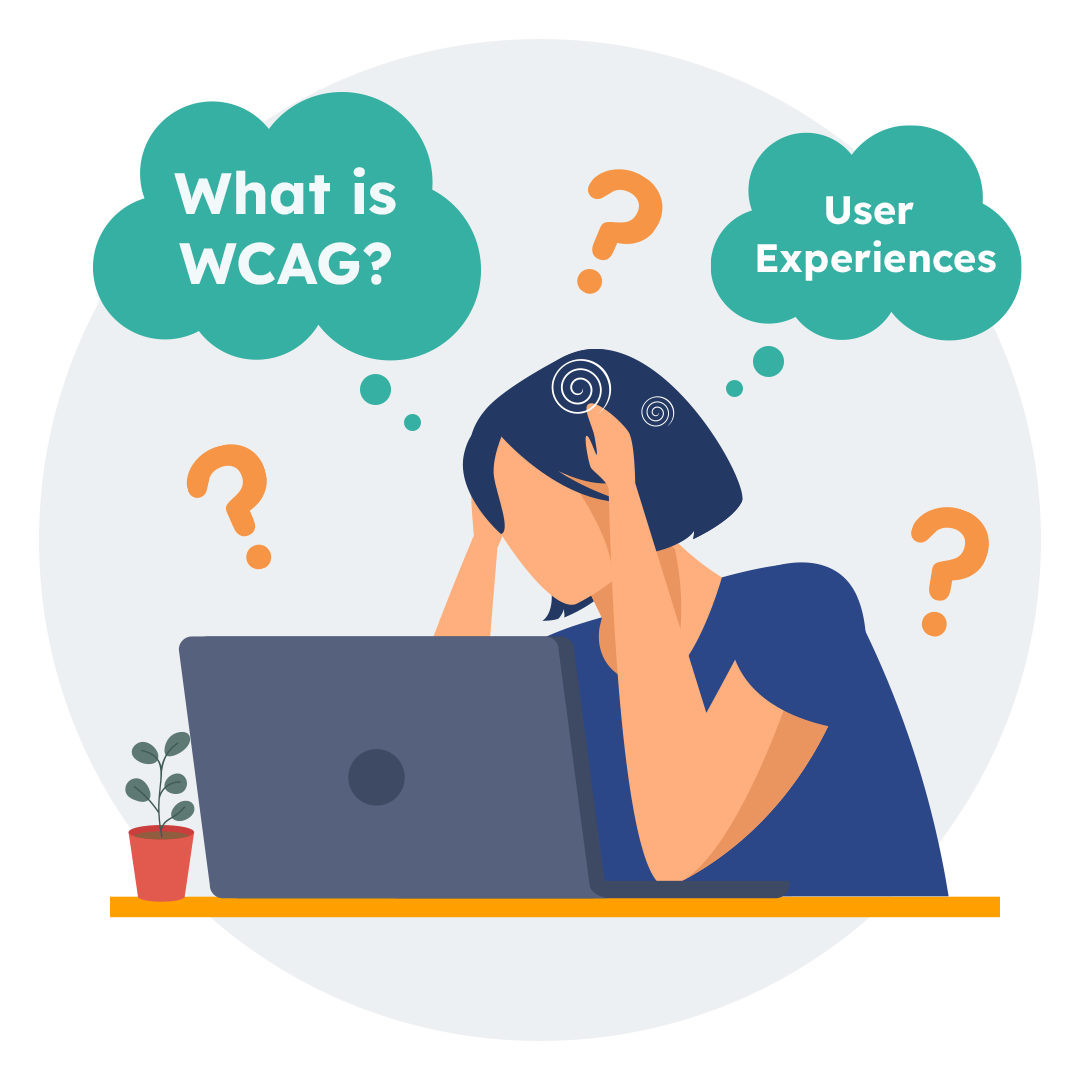 What Updates Do You Need to Make?
The EAA does not name a specific standard regarding the Web Content Accessibility Guidelines. However, as the EU Web Accessibility Directive is grounded in four accessibility principles of WCAG 2.1 Level AA, this is a logical starting point.
Several changes and updates may be required to remove online barriers that make websites inaccessible. Here are some examples of the most common errors and fixes:
Poor site structure – If a website doesn't use headers or present information in a logical order, visitors using screen readers can't scan content to find the information they need.
Insufficient colour contrasts – When colour pairings have insufficient contrast or when colour alone is used to provide information, text can be difficult or impossible for visually impaired users to read.
Lack of descriptive links – Updating link names to reflect the context of the content on the target page helps disabled users understand precisely where clicking the link will take them.
Missing alt text – Pictures, illustrations, and charts make no sense to visually impaired website visitors without adequate descriptions to provide context. Learn more about image alt text accessibility here.
Insufficient keyboard navigation – Keyboard navigation allows every interactive element of a web page to be selected using the tab key, which enables full access and improves usability for physically disabled website visitors. Learn more about keyboard navigation accessibility here.
Inaccessible online forms – Accessible forms provide a clear relationship between labels and their corresponding fields and options to extend time limits for form completion.
When is the Deadline for Compliance?
The EAA required that all EU countries pass their own laws and make the necessary administrative provisions by 28 June 2022. So, your home nation should already have its regulations in place.
The deadline for enforcing the new legislation is June 28, 2025. However, if your business provides a service that was not subject to specific accessibility legislation before June 28, 2025, you should be able to seek an extension until June 28, 2030, to become fully accessible.
What Are the Risks of Non-Compliance?
While the EAA does offer some guidance parameters, specific penalties will be determined by each member country – most likely with bands of penalties based on the extent and severity of each compliance violation.
However, the pitfalls of non-compliance are not limited to regulatory issues:
Loss of business – Inaccessibility results in lost sales, market share, and revenue, because people will take their business elsewhere if they're unable to use your website.
Reputational damage – The negative publicity associated with non-compliance could severely damage your company's reputation and impact customer trust and loyalty.
Inability to bid for public contracts – Some jurisdictions may exclude non-compliant organisations from the bidding process on public contracts.
Loss of market leadership – When employees and stakeholders lose respect for an organisation, it impacts recruitment, retention, and your ability to attract new investors.
Online Accessibility and Inclusion Toolkit
This year we published our Digital Inclusion Toolkit that was developed to help businesses make a real difference to the lives of the millions of people around the world who encounter online barriers. The 40 page document provides practical advice covering the complete landscape of online accessibility from how to write an accessibility statement to our top tips for providing an inclusive recruitment journey.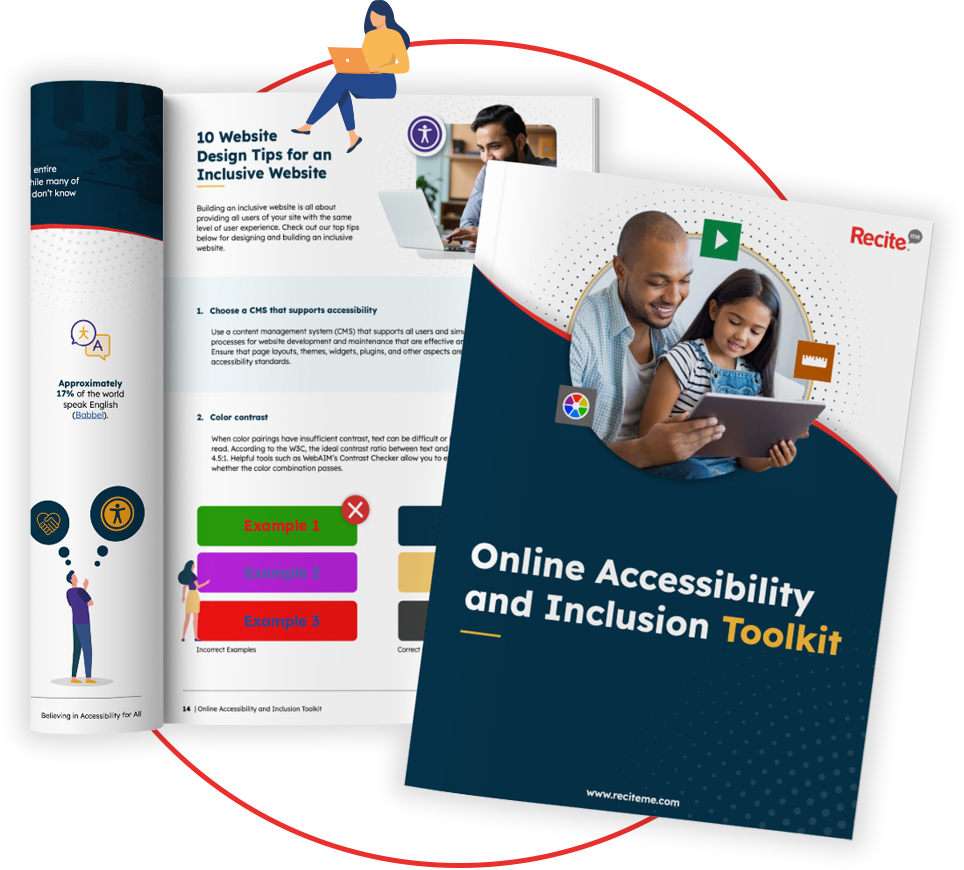 EAA Web Accessibility Compliance Made Simple
If all of this sounds a bit complex, that's because it can be. But it doesn't have to be, and if you start preparing now, you'll be compliant well before the 2025 deadline.
Introducing the Recite Me Web Accessibility Checker
The Recite Me Accessibility Checker is changing the way organisations address web accessibility compliance issues on their websites. It audits back-end and front-end web development processes by running 390 separate compliance scans in line with WCAG 2.1 and breaking down the issues you should be working to fix, track, and share.
Step 1: Scan
The scan report includes an overview of errors, their location, and a comprehensive list of actionable steps to fix them.
Step 2: Check
Our software identifies areas of non-compliance and shows you what to fix and check in which order for the most significant improvement against your efforts, investment, and time.
Step 3: Track
Compliance tracking helps you manage your web accessibility improvements over time, with inbuilt guidance on which changes to make in what order and how to manage your fix queue.
Step 4: Share
You can share your accessibility reports, fix lists, and engagement analytics to demonstrate your commitment to developing an accessible website.
Start Your Web Accessibility Journey Today
The Recite Me team is here to help you build an inclusive and compliant website and save you time and money by highlighting what needs to be fixed first.
Get started today by contacting our team for more advice about the European Accessibility Act and how it affects your organisation, and run a free scan of your website for WCAG 2.1 AA compliance.