The Financial Conduct Authority (FCA) is a UK regulatory body that oversees financial services companies to protect consumers in the financial market. To better support vulnerable consumers across the entire retail financial services markets, the FCA has introduced the new Consumer Duty Regulations, which guide firms on providing services that are accessible to everyone and provide the best customer outcomes.
What are the FCA Consumer Duty Regulations?
The FCA's Consumer Duty is a new set of rules developed to create a higher standard of consumer protection. It has been designed to ensure that firms put customers at the heart of their business, provide products and services that meet their needs, and provide fair and equitable customer journeys.
The new Consumer Duty will have a significant impact on how banks and other financial institutions treat their customers. The new regulations require financial firms to prioritise the needs of their customers and take a more active role in protecting their best interests and creating a direct customer relationship. Banks will be required to place more focus on individual needs and provide better support and communication throughout every customer journey.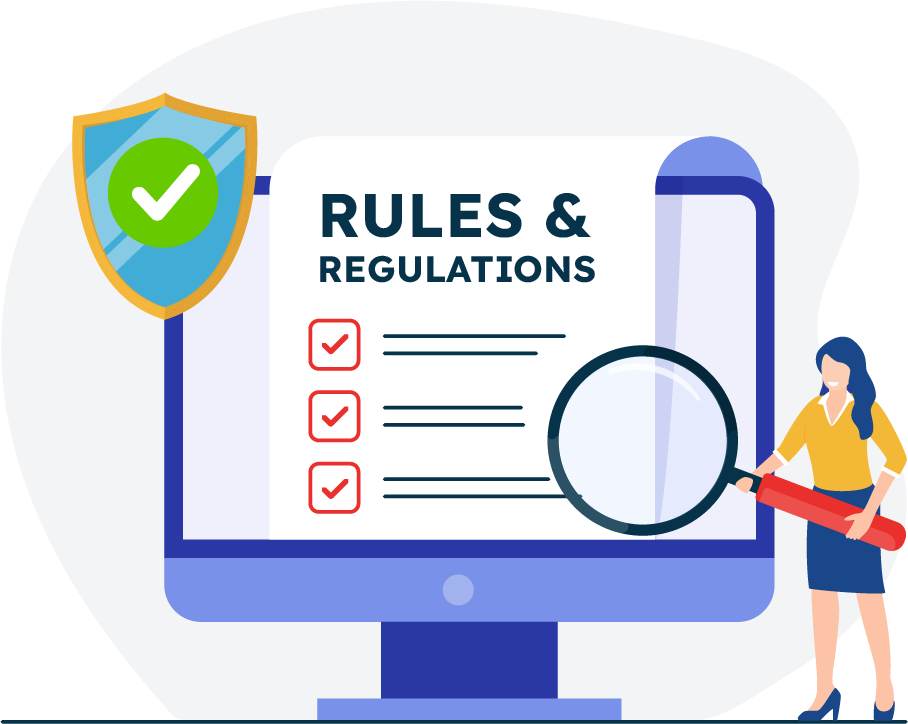 Who are Vulnerable Consumers? 
The 2020 Financial Lives Survey found that 46% of UK adults (that's 24 million people!) showed one or more characteristics of vulnerability. According to the FCA definition, a vulnerable consumer is: 
"someone who, due to their personal circumstances, is especially susceptible to detriment, particularly when a firm is not acting with appropriate levels of care". 
There are four key drivers of vulnerability:
1. Health – Physical ailments, emotional insecurities, and anxiety disorders can make people more susceptible to financial difficulties.
2. Life events – For example, people experiencing bereavement or those burdened with sudden caring responsibilities are often less financially adept. 
3. Resilience – The ability to cope with unexpected financial or emotional situations varies from client to client.
4. Capability – Some people have less understanding and confidence when making financial decisions than others.
Crucially, vulnerability is not necessarily permanent. It can be broad, transient, or situational. In other words, anyone can be vulnerable at any time. A few examples of characteristics that can make a person vulnerable include:
Illnesses and injuries
Stress and anxiety
Physical disabilities
Hearing and vision impairments
Cognitive and neurological differences
Learning difficulties
Linguistic problems
Old age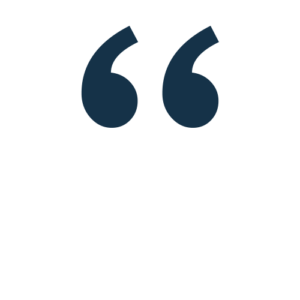 Kathryn Knowles, MD of Cura Financial Services, has been pushing for more inclusive services in the financial sector for several years.  
"No two people are the same, so improving accessibility to your organisation shouldn't be a side project or something you'll eventually get around to. It is simply the right thing to do."
Watch Now: FCA Consumer Duty Webinar
Watch our webinar that delves into the FCA's Consumer Duty Regulations and explores strategies for effectively addressing vulnerable customers. Learn from an expert panel including representatives from Lloyds Banking Group and Newcastle Building Society who share valuable insights and practical guidance.
What Problems do Vulnerable Customers Face? 
The exploitation of vulnerable consumers has long been an issue in the UK, and was further exacerbated by the COVID-19 pandemic. The FCA's 2020 Financial Lives Survey found that only 42% of adults had confidence in the UK financial services industry. Unsurprisingly, those who were already in debt or had vulnerability characteristics were more likely to lack confidence in the industry than others.
Poor mental health or cognitive difficulties
42% found dealing with customer services on the phone confusing or difficult.
34% were anxious when shopping around for financial products and services.
33% put off dealing with financial matters, such as ignoring warning letters.
29% had fallen into debt because they had not wanted to deal with difficult financial situations.
Physical disabilities
33% faced difficulties getting to a bank branch.
30% found dealing with customer services on the phone confusing or difficult.
Hearing or visual impairments
40% found dealing with customer services on the phone confusing or difficult.
38% faced difficulties getting to a bank branch.
25% struggled to follow instructions, making it hard for them to interact with financial services providers.
Relationship breakdowns in the previous 12 months
20% had fallen into debt because they did not want to deal with difficult financial situations.
20% struggled to manage their money.
Low capability about money and finances
57% either felt nervous, overwhelmed or stressed speaking to financial services providers, or found it hard to find suitable financial products or services.
37% struggled to assess financial products, or found it difficult to shop around.
16% had fallen into debt which may have been avoidable had they been able to understand their options better.
Supporting the needs of vulnerable customers in the financial sector
Professor Amanda Kirby, CEO of Do -IT Solutions is a champion and advocate for neurodiversity. She works with a number of international companies working in the financial sector and makes a case for a real need to be inclusive in design to ensure we all meet the needs of our vulnerable customers.
She says that: " The term vulnerable can seem to be a bit vague in many ways and in reality covers a large proportion of the population. This means you cannot retrofit your support waiting for customers to tell you that they are more vulnerable as they may not see that they are. What organisations may not see is the customer at all.
"The reality is that you don't know who you have turned away on a customer journey and this can be at the very first point of contact if your systems and processes do not consider accessibility and usability in the design process.A potential customer could be someone with difficulties reading or understanding the words being used. For someone else it could be the forms you need to complete are poorly designed or inconsistent in their format confusing the customer in how to complete them.How many times have you felt confusion and switched off all together and gone elsewhere?
"We may even assume that a 'vulnerable customer' is someone that fits into one specific grouping and not consider the reality that we are complex and most of us will have a changing set of needs over our life span. Working with different customer groups and considering a range of personas means we can all ensure that the customer experience can be improved.
Neurodiversity is about the many different ways we think, process and communicate and act. Our brains change over time and our responses and needs will too. As a commercial exercise why would exclude a large swathe of our potential customer base? The Consumer Duty makes this imperative and not an afterthought."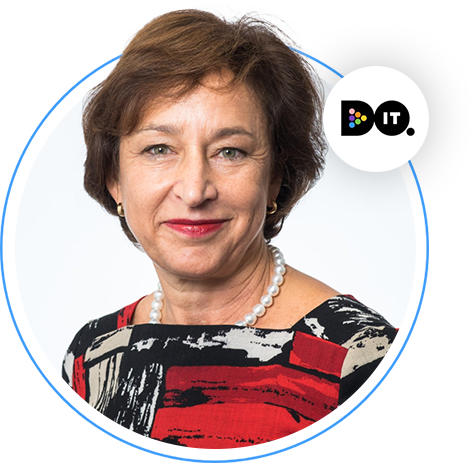 Consumer Duty Guidance on Supporting Customers in Vulnerable Circumstances
Organisations will be required to focus on the diverse needs of their target market. That means including those in vulnerable circumstances at every touchpoint of the customer journey on websites, online portals, and telephone calls. There is a significant focus on vulnerability. In fact, the term 'vulnerable' appears in the new Consumer Duty guidelines over 100 times. 
The finalised Consumer Duty guidance sets out rules and best practices to help firms achieve the required consumer outcomes. Here are a few of the key sections that relate specifically to the protection of vulnerable consumers.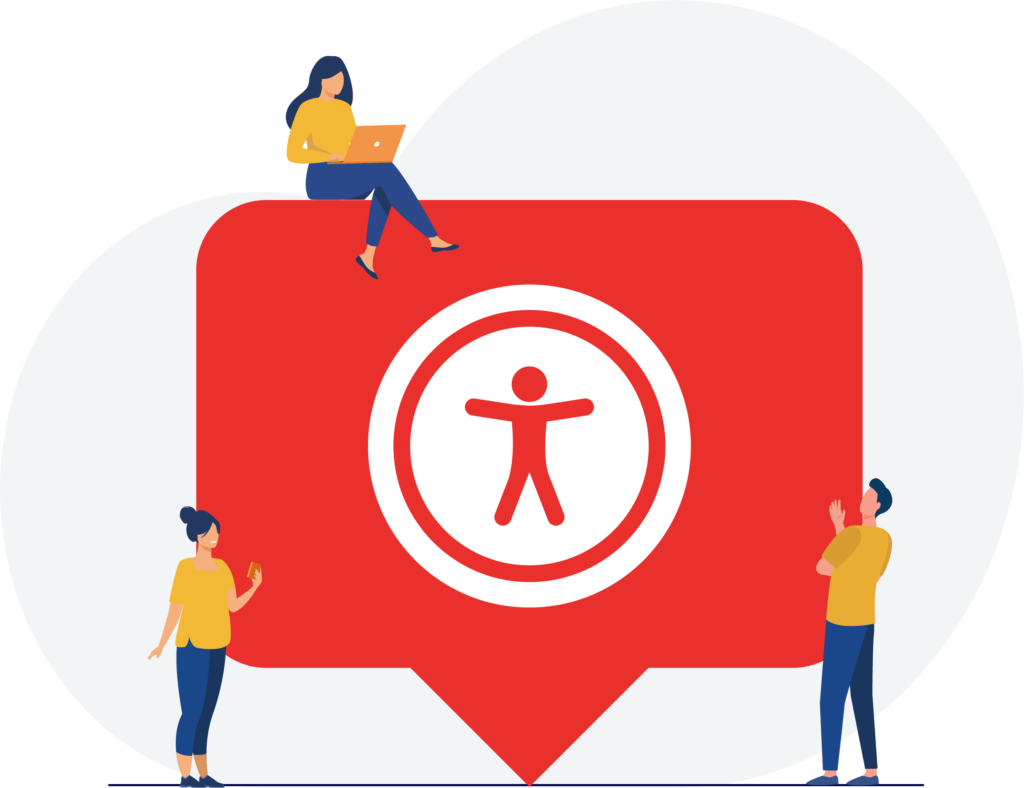 The finalised guidance for the Consumer Duty sets out rules and guidance on how firms can achieve the customer outcomes required under the Consumer Duty. Below we have highlighted some of the key pieces of guidance in relation to the protection of vulnerable consumers through different consumer outcomes.
The four Consumer Outcomes
5.35
Through consumer support, firms should act to avoid foreseeable consumer harm by adopting a flexible customer support approach that takes account of the needs of customers with characteristics of vulnerability.
6.30
Firms should consider the needs, characteristics, and objectives of customers with characteristics of vulnerability at all stages of the design process, including idea generation, development, testing, launch, and review, to ensure products and services meet their needs.
8.32
Firms should take particular care when communicating with consumers in vulnerable circumstances, taking account of their needs. They should follow our Guidance for firms on the fair treatment of vulnerable customers.
8.71
Always communicate with customers via all, or a particular, channel of communication. Firms should, however, communicate in a way that meets the needs of their customers, including those in vulnerable circumstances.
Why Should You Support Vulnerable Customers Online?
Supporting vulnerable customers goes far beyond the examples listed above. Digital inclusion for banks and other financial services is vital to enable a diverse range of customers to manage their accounts and explore new products and services. If communications are not provided in a way consumers can read and understand, then consumers may not be equipped with key information to make effective decisions and take appropriate action. 
Vulnerable customers are more likely to encounter online barriers, such as:
The text being too small.
Lack of keyboard navigation options.
Insufficient colour contrast.
The website not being available in their native language.
Barriers like this mean many people experience difficulty assessing services and are often unable to adequately self-manage products and services, which leads to financial exclusion.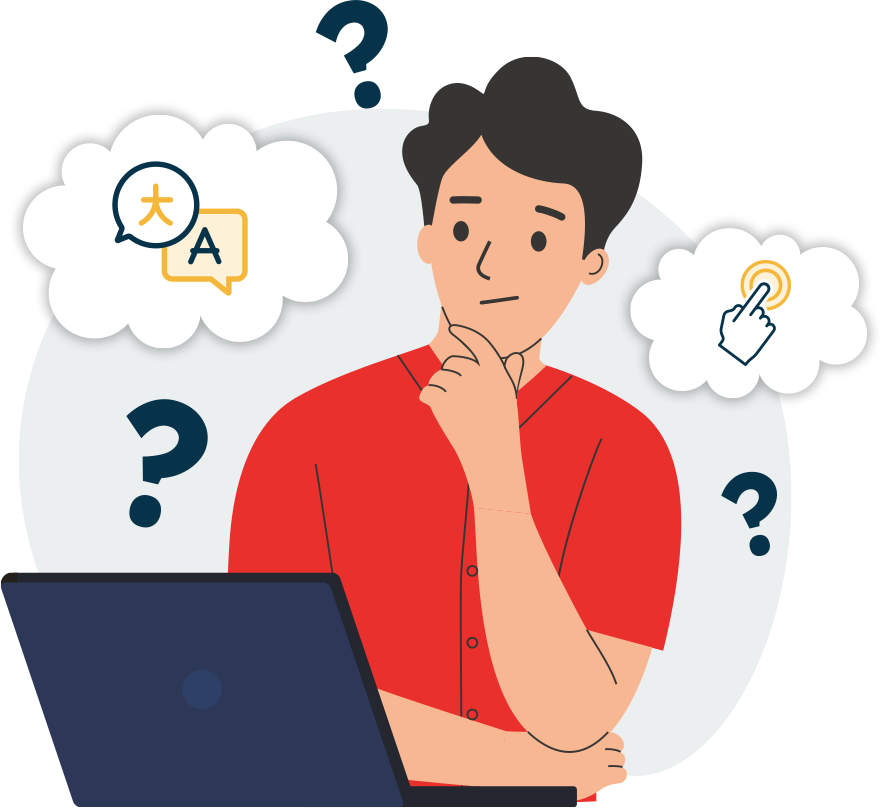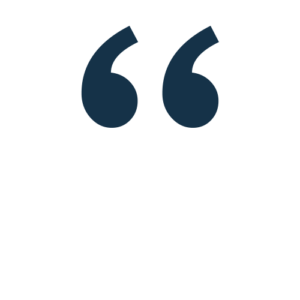 "The flexibility needs to be there for customers to research and communicate in their preferred way. Businesses should empower customers by giving them choices, rather than making them ask for alternatives or work harder to get responses."
Caroline Wells, CEO, Different Petal
How can Recite Me Support Vulnerable Customers Online?
Inclusive design is crucial in ensuring that financial products and services can be accessed and used by as many people as possible, regardless of their abilities or circumstances.
A proven way for financial organisations to ensure online content is inclusive is to install assistive technology on their websites. Recite Me's assistive toolbar supports a diverse range of users by providing tools that allow website visitors to create a fully customisable experience.

Our accessibility features can be used individually or combined to make multiple adjustments for ultimate ease of use. Users can:
Personalise font size, type, and colour options to make each web page easier to read.
Utilise the mask screen tool, which isolates parts of the page to help with focus.
Use the ruler tool to make reading easier.
Download content as an audio file as an alternative to reading.
Convert page content into over 100 different on-screen languages.
Have the page read aloud in a choice of 65 different languages.
Customise PDF documents and have them read aloud or translated.
Providing additional aids on your website helps you support a diverse range of vulnerable customers so they can read and understand content in a way that works best for them – rather than placing that responsibility onto the end user.
Organisations Leading the Way: Recite Me Launches on Halifax
Recite Me's suite of accessibility and language tools is live on halifax.co.uk, providing inclusive online experiences for all website visitors.  By removing online obstacles for people with vulnerability characteristics, Halifax website visitors can learn about available services and access hassle-free financial support.
"I am thrilled that Halifax customers can now use the Recite Me toolbar on our website. Along with our commitment to ensuring our websites and apps are inclusive for all customers, the toolbar can add a further level of personalisation for those wanting a little extra help when they're online."
James Fulker, Chief Digital Officer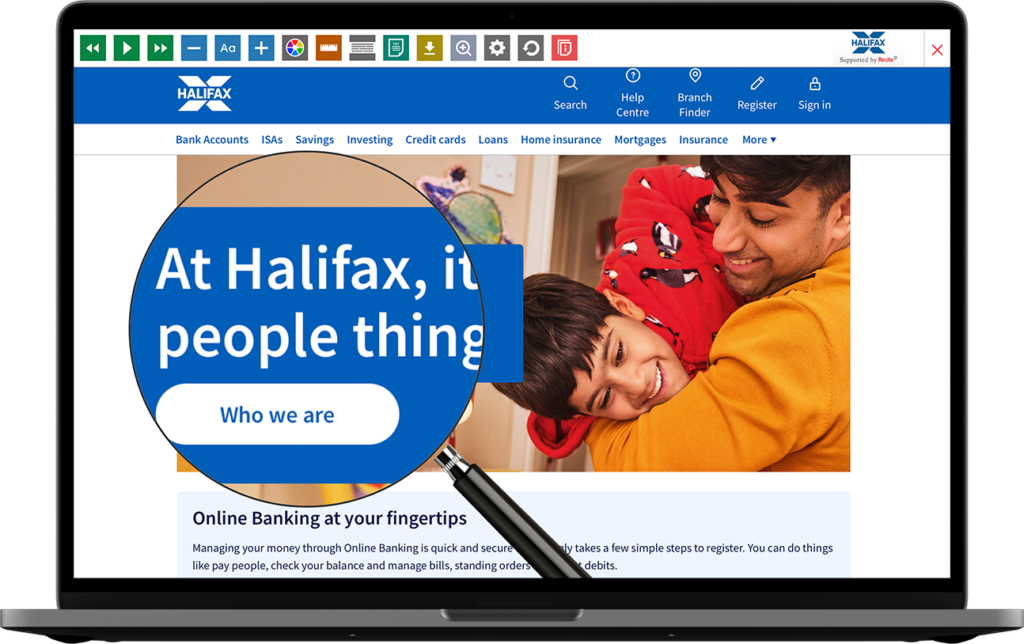 What the Data Says
By embedding Recite Me software on their websites, several leading banks and financial organisations have already made significant progress in helping vulnerable customers. With inclusive access to vital financial information and services, it is much easier for everyone to check their bank balances, pay bills, and manage pensions and savings plans, etc. 
Results from our 2022 annual report show that over the previous 12 months:
The Recite Me toolbar was active on over 5000 websites
Individual toolbar usage increased by 59% to over 5.5 million users. 
We made 34.4 million pages of web content inclusive.
On average, Recite Me toolbar users viewed 6.33 web pages per session – more than double the internet average of 2.8 pages per session.


For a complete breakdown of how the Recite Me toolbar can be utilised on financial websites, check out our Guide for Online Inclusion in the Finance Sector.
Begin Your Digital Inclusion Journey and Start Protecting Vulnerable Consumers Today
The FCA expects firms to complete the necessary reviews and ensure existing products and services meet the needs of vulnerable customers based on the following four customer outcomes by the end of April 2023:
Consumer understanding – Information is made available at the right time and is understandable to ensure that consumers are equipped to make good decisions.
Price and value – Products and services should be sold at a price that reflects a fair value – without excessively high fees.
Product and services – Products and services should be fit for purpose, match target consumer needs, and work as expected.
Consumer support – Customer service should be responsive and helpful, making it as easy to make a complaint or switch or cancel products and services as it was to buy them.
Contact Recite Me Today
With only a month until the FCA implementation deadline, there is no time to waste. Get in touch with the Recite Me team today to learn more, schedule a free toolbar demonstration, and discuss how our toolbar can help you ensure vulnerable customers are supported online.