The Expensive and Unfair Challenges People with Disabilities Face on Trains and Planes
Sam Renke is an actress and disability campaigner. She often shares her stories about her experience of using public transport. So we've asked her to write a two-part guest blog about how accessible transport is. In part two of her guest blog below Sam explains why PA's (aka personal assistants, or carers) shouldn't have to pay for accompanying a person with a disability on a train journey. She also reveals the horrors of flying for people who use wheelchairs.
There are two things that really infuriate me when traveling, and I think they should be improved and can easily be changed. They are: the 24 hour rule, and the concessions for PA's (aka personal assistants, or carers).
Here is what I mean.
The rule when booking assistance for travelling via trains is that you have to notify the station 24 hours in advance…hmm, interesting. As someone who works freelance I am often given very short notice for auditions or television work.
Are 'we' not allowed to be spontaneous? Do we not have busy schedules like everyone else?
I understand large stations such as Euston have a tremendous amount of people needing assistance on a daily basis. However, that's really not our problem to solve. The demand for people with assistance requirements is increasing.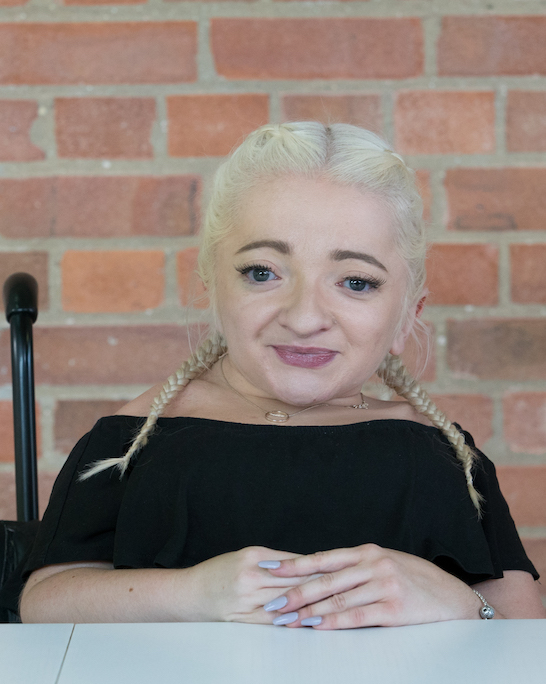 So the stations need to meet that demand without compromising the way disabled people travel. Simple! We deserve to travel freely and to feel like a valued paying customer. Not an after-thought!
I am still baffled by the fact that a person's companion, or PA (aka personal assistant, or carer) as I prefer to say, still has to pay towards travel when assisting a person with a disability or additional needs.
True, they may receive concessions such as a third off. But, my argument always stands like this: let's say that the venue or transportation you are using was in fact 100 per cent accessible in every sense of the word. Then the likelihood would be that that person would not need any assistance to help navigate the hundreds of pitfalls and obstacles there are absolutely everywhere!
It just goes back to the social model of disability: if you have a disabled loo or automatic doors then I wouldn't need to bring someone along to help me. So in effect I am paying for an extra person to accompany me because you and your establishment/company couldn't be bothered to adhere to the Equality Act 2010.
Therefore, what I would love to see moving forward is free travel or access for anyone accompanying someone with a disability.
I don't know about you but I prefer talking to a real person when I book any of my travel tickets. The reason being online bookings often don't allow you to specifically book a disabled wheelchair space.
This can be a real disadvantage when you want to book from a cheap online service like The Trainline. Let me explain.
You may get a cheaper deal on Trainline, but because you can't click on the wheelchair space when booking tickets, you are taking the risk of that space already being taken. So you still have to call Virgin Trains or National Rail to arrange your assistance and book the wheelchair space.
Booking flights online can also be a disaster. In some cases you have to get the dimensions of your wheelchair. And if you are like me and are unable to walk, flying without an accompanist is a case of: THE COMPUTER SAYS HELL NO!
Why is this? Well, because even in 2018 there have been no advancements to on board access. Not only is it humiliating being left last to board a flight and be wheeled past other passengers who glare because they realise you have been the one to delay the flight. But once you are on you can't go to the toilet as they are too small for a wheelchair to enter.
One of the most upsetting and frustrating things I face in my life is not being able to fly alone.
And I fear that this will stay the same for years to come and I may never get to experience this freedom in my lifetime!
Sam