In 2013, a crime novel titled The Cuckoo's Calling was published by an unknown, up-and-coming author named Robert Galbraith. A detective story following a private investigator who investigates the classic "whodunits", the book quickly started to receive positive reviews.
After Galbraith was revealed in the summer of 2013 to be none other than JK Rowling, best known for her Harry Potter series, the series of novels have become worldwide bestsellers and even spawned a BBC television adaption.
But here's the significance: Cormoran Strike, the lead detective in the novels, is an amputee war veteran. Rowling herself said on her website, "Making him an amputee added another dimension, allowing me to show the day to day reality of living with a disability, which many war veterans are having to face these days."
Disabilities are clearly very close to Rowling's heart. Her own mother, Anne, died from multiple sclerosis in 1990 and never came to see Rowling's success come to fruition. Since then, Rowling has become a keen philanthropist and has donated millions of pounds to disability charities around the world, including multiple sclerosis and dyslexia causes.
While not all of us can relate to murder chases around the city of London, we can all agree that representation matters. These books are still the first series of bestselling novels who follow an openly disabled character and his regular trials and tribulations of everyday life. That's not something to take lightly. A lead character who is openly physically disabled, and arguably struggling mentally, is something that is especially relevant for our time. With one in ten people living with a disability and an estimated one in four who will be affected by mental health at some point in their lives, these are incredibly significant realities that people around the world are living with every day.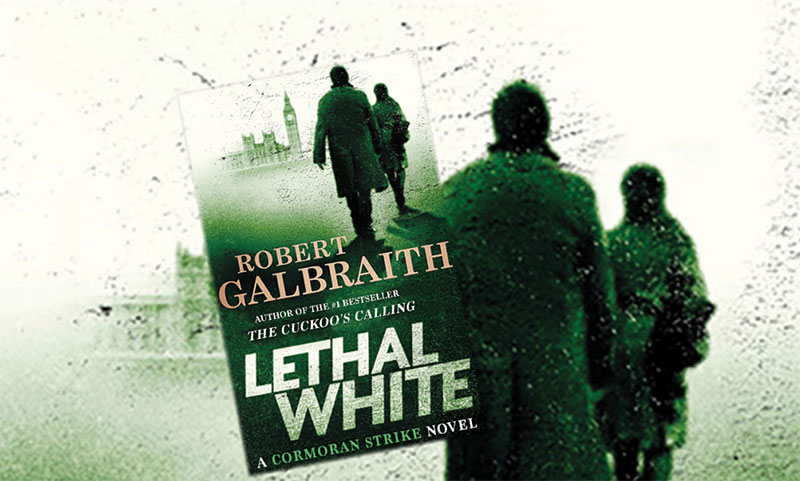 The fourth book in the series, Lethal White, is published worldwide today, including large print and audio formats.