British Gas leads the way as the first energy supplier to offer an inclusive experience online for over 12 million customers.
By providing Recite Me assistive technology across their website, British Gas now enables all website visitors to read and understand online content easily.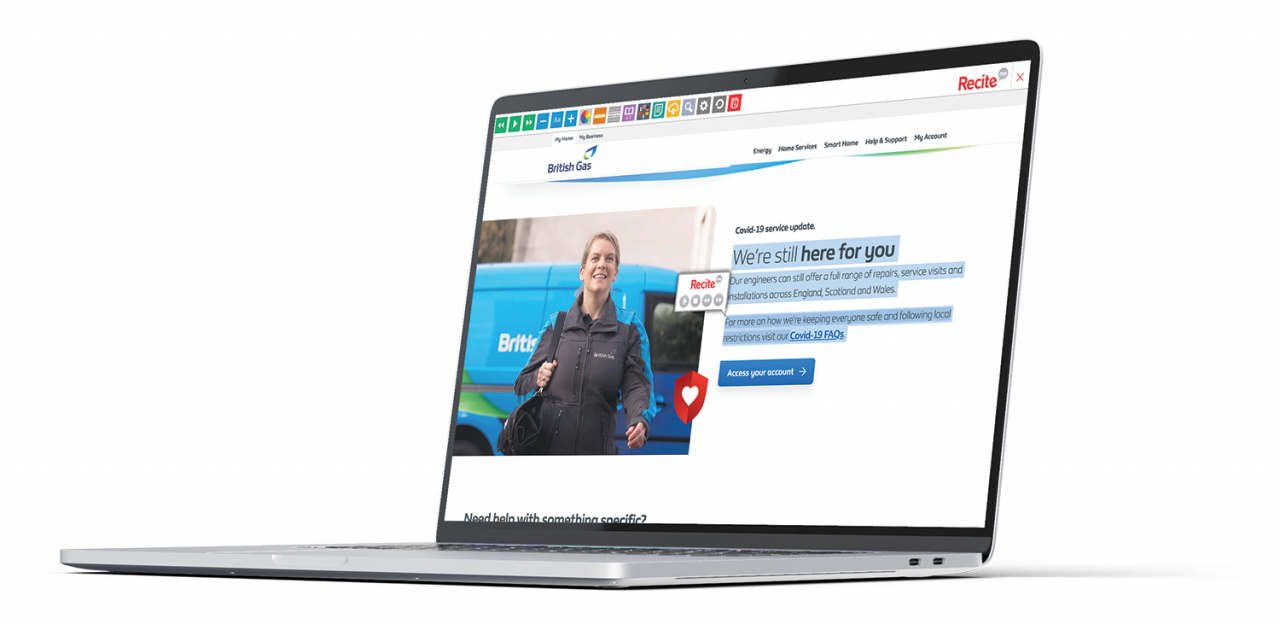 To drive British Gas's commitment to support consumer vulnerability, there was a vital need to address digital inclusion. 14.1 million people in the United Kingdom have a disability (19% of adults) and can face obstacles online as a result.
By providing accessibility and language support across their website, British Gas is removing barriers for people with disabilities, learning difficulties, visual impairments, and those who speak English as a second language.
By using Recite Me's innovative accessibility software to create a more inclusive environment, British Gas customers are able to self-serve their accounts, and other website visitors can research product and services barrier-free.
Cecil Edey, Conduct and Consumer Vulnerability Manager at British Gas commented, "As the largest energy and services provider in Britain, it's vital that our online customer support is accessible to all the diverse communities we serve around the country, which is why we are proud to launch the "Recite Me" accessibility toolbar on our website."
The Recite Me assistive toolbar provides a wide range of features to enable all users to fully customise their online journey to suit their specific individual needs. Features include a multi-language screen reader, fully customisable styling options, reading aids, and a translation tool with over 100 languages, including 35 text-to-speech voices.