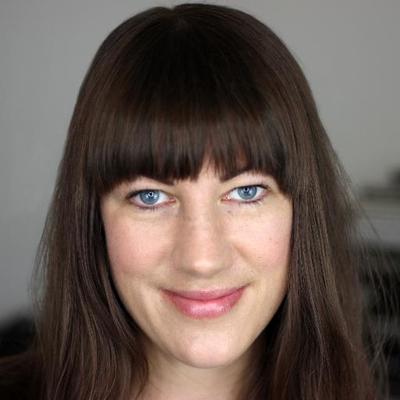 We caught up with Assistive Technology Trainer and founder of Launchpad Assistive Technology Sarah-Jane Peake, to explore how assistive technology is relevant for recruiters and employers.
1. What is assistive technology? What do recruiters and employers need to know?
Assistive technology is designed to enhance learning, working and daily living for disabled people and those with learning differences, such as Dyslexia. Vital tools providing life hacks to everyday problems that disabled people face.
For recruiters and employers, assistive technology can help create an inclusive workplace, as well as allow them to tap into diverse talent. So, it's essential to think about any accessibility issues which might put people off from applying for a position in the first place and identify any barriers to success in a role or to career progression.
Finding the right tools and support can help create a more supportive workplace and help you realise the benefits of embracing different work-style preferences.
2. How compatible is assistive technology with e-learning & training platforms?
Assistive technology can help people navigate, interact with and understand e-learning materials. It can be a great way to learn for an assistive technology user, allowing them to work at a pace that suits them.
Assistive technology is very compatible and can work brilliantly if the platform has been designed with accessibility in mind. Lots of providers now understand the importance of this and ensure interfaces work easily with screen-readers and other assistive technology tools, such as text-to-speech. It's not always the case though and badly designed platforms can cause real frustrations.
A confusing course structure and inaccessible content can cause issues too for assistive technology users. Again, it's about having accessibility in mind when designing the course.
Small considerations can have a big impact for users. These might be avoiding text saved as a picture which can't be read aloud. Or by making sure to include an alternative text description for images so their meaning can be understood by visually impaired users.
There are also now specialist e-learning platforms like FindMyFlow, which Launchpad co-created. FindMyFlow is a unique online study portal for students, that combines study skills with assistive technology.
3. In your view as an assistive technology trainer, what is up and coming in assistive technology?
It's an exciting time in the world of assistive technology. People's expectations of technology are so much higher now – it needs to looks good, feel intuitive and work well.
There is also a continuing shift to assistive technology solutions being embedded in mainstream technology products and services due to more awareness of the barriers some disabled people face to using technology.
There is now more understanding about the fact there's a huge market of disabled people and neuro-diverse people – as users, consumers, potential employees. This, in turn, has helped to help reduce any stigma of using assistive technology.
4. Why does Recite Me work so well for improving web accessibility?
Myself and the Launchpad team are big fans of Recite Me and the work they do. They're on a real mission to make digital content accessible to everyone. It works brilliantly on any platform and any mobile device, which is the reason we're so proud to use Recite Me on the Launchpad website.
When someone visits our site they can, for example, choose to have the text read aloud, save it as an MP3 file and customise the site to suit their needs. It gives us the peace of mind that our information is accessible to everyone.
100's of organisations already use Recite Me to make their websites more accessible to everyone – book your free demo now.