The Very Group, operator of Very.co.uk and Littlewoods.com, has added Recite Me accessibility and language tools to its careers website to promote a diverse talent pool.
The Very Group is the UK's largest integrated online retailer and financial services provider, and values a diverse workforce, and building an open and inclusive culture.
To achieve Very's mission of inclusive recruitment, The Very Group has removed online application barriers for those with disabilities, learning difficulties, visual impairments, and those who speak English as a second language.
Sean Allen, Very's Head of Talent, commented,

"We want to attract the best talent. Allowing everyone who visits our careers site to use it the way we intended is a vital part of our mission. That's why we've worked with Recite Me to make our website digitally inclusive. It's the right thing to do and the best decision for our business."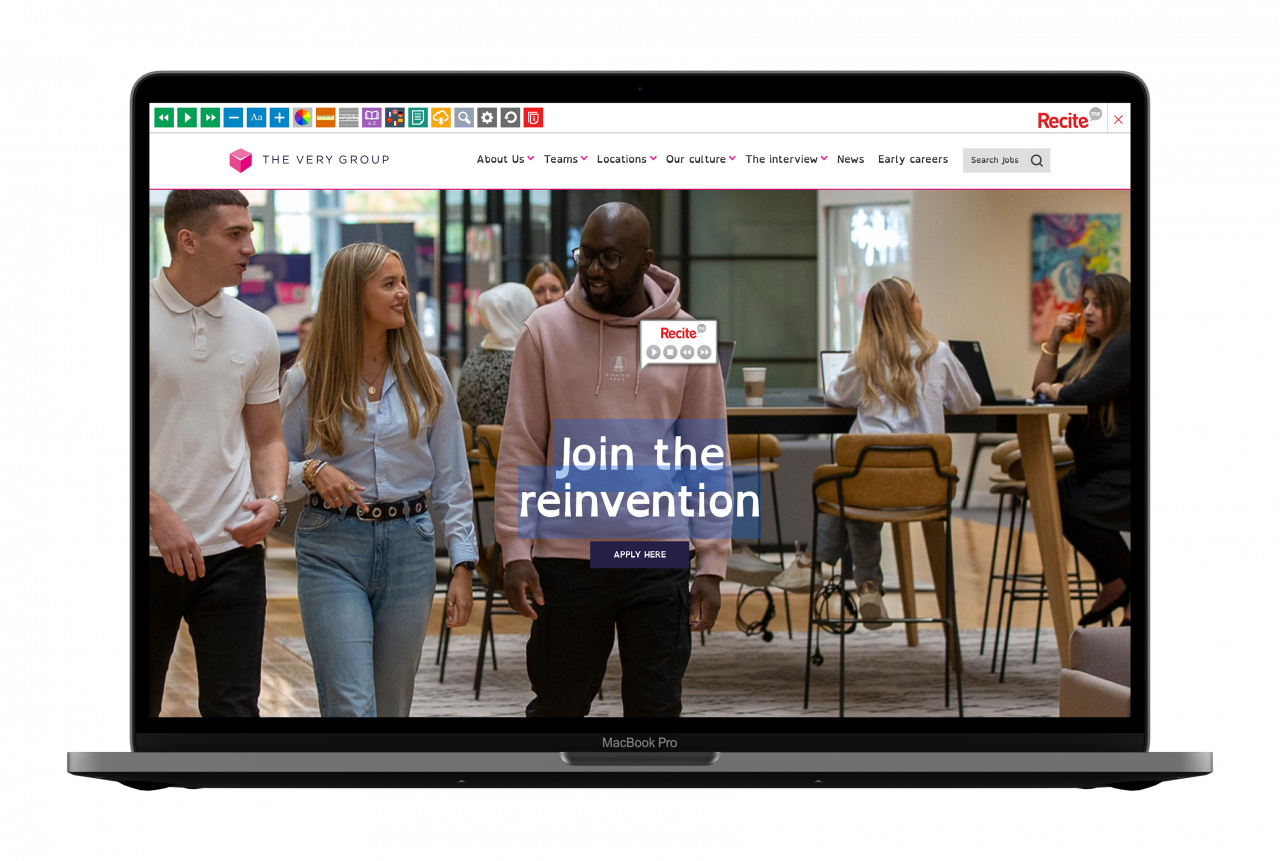 Assistive technology supports the 1 in 5 people in the UK with a disability by enabling access to The Very Group's website in a way that best suits an individual's needs.
The Recite Me accessibility and language toolbar on The Very Group Jobs website includes screen reading functionality, multiple reading aids, customisable styling options and an on- demand live translation feature that boasts over 100 languages, including 35 text-to-speech and styling options.
To customise your own digital experience on The Very Group Jobs website, please select the pink 'Accessibility Tools' button in the bottom right of the screen.
If you would like more information on how your organisation can provide inclusive recruitment by using assistive technology, contact our team or book a real-time demonstration of our toolbar. Making the digital world inclusive for all. You can also try out our accessibility checker website for free today.