Recite Me is proud to announce a new partnership with B-Radical, a consultancy partner that takes pride in helping businesses do something about equality, diversity, and inclusion – rather than just talking about it. B-Radical offers diversity training and recruitment advisory services and specialises in helping organisations both large and small achieve meaningful change by levelling the playing field for Radical people and communities.
On average, disabled people apply for 60% more jobs than non-disabled people before finding one, and 75% of jobseekers surveyed find their condition impacts their job search.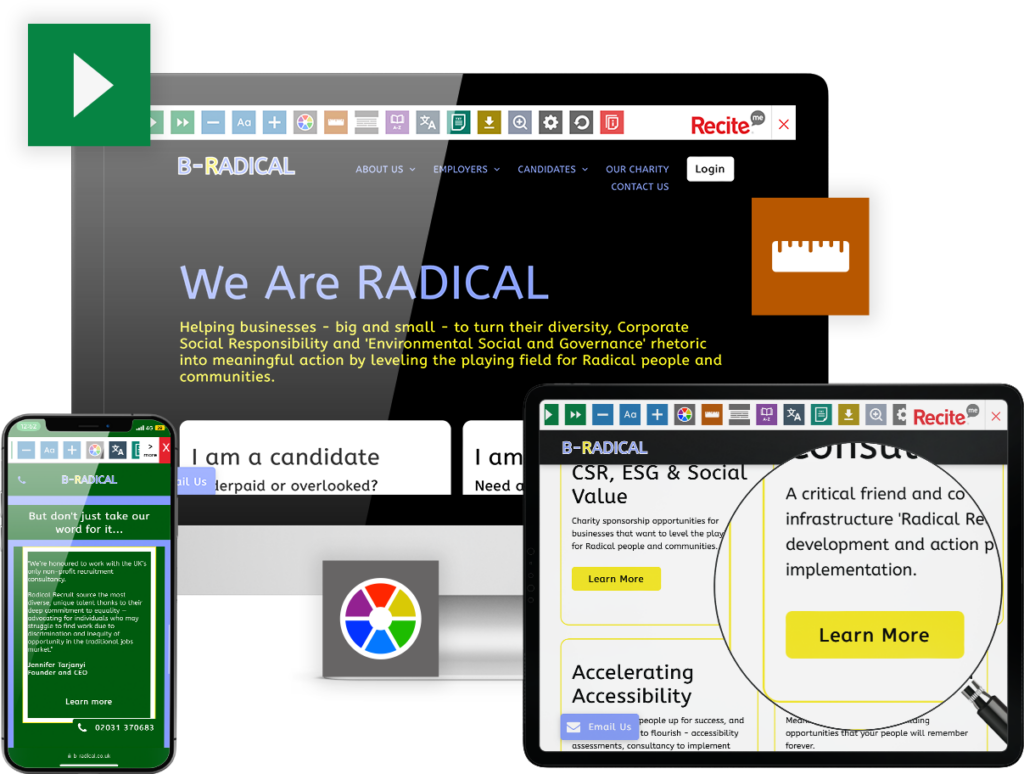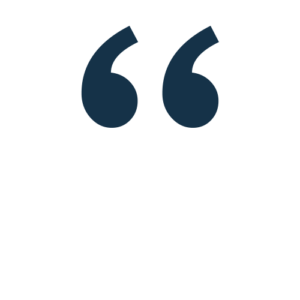 Kirsty Palmer, Co-Founder and Director of Early Careers at B-Radical and Chief Operating Officer at Radical Recruit commented
"B-Radical is thrilled to officially partner with Recite Me, enabling more businesses to connect with diverse audiences by increasing the accessibility of their website. Attracting diverse talent is integral to the success of any business and increasing the accessibility of information is a great step towards better inclusivity." 
Kirsty continued "As B-Radical prepares to launch our new accelerating Accessibility Service to enable disabled people to start well in their jobs and sustain their employment, we'll be educating businesses on the benefits of using Recite Me as a website tool to engage and attract more disabled talent. 
We'll donate any money raised from this partnership to our sister Charity, Radical Recruit who do what we call, the 'grunt work' – helping disabled Radicals to get interview ready and win jobs on merit."
By partnering with B-Radical, the Recite Me team takes a stride forward in achieving our goal of accessibility for all. With only 51% of applications from disabled people resulting in an interview (compared to 69% of non-disabled applicants), this partnership will provide B-Radical clients, with the information, support, and tools they need to ensure inclusive candidate journeys online. 
The Recite Me Assistive Accessibility Toolbar helps to break down candidate barriers by allowing users to:
Customise font type, size, and spacing
Adjust text and background colour contrasts
Download audio files or have web copy translated into 65 different languages
Utilise various on-screen tools like our built-in magnifying glass, ruler, dictionary, and thesaurus
To find out more about how the Recite Me toolbar can benefit your website visitors, contact the team or book a demo. 
To learn more about B-Radical, visit their website at https://www.b-radical.co.uk/
Start Your Digital Inclusion Journey
Our team is here to help you on your mission to provide more inclusive online experiences. Get started on your online inclusion strategy today by trying our toolbar or scheduling a free demonstration to see the difference it can make to your business.