Are you or any of your family, friends, or colleagues affected by autism? UK government statistics suggest that more than 1% of the population is on the autism spectrum, while in America the Center for Disease Control (CDC) estimates that autism may affect as many as 1 in every 54 people.
So at some point in your home life, education, or professional environments, it is highly likely that you will meet members of the autistic community.
What is Autism?
Autism spectrum disorder (ASD) is a genetic condition that affects an individual's development, and can often present challenges when it comes to social interaction, speech, behaviour, and nonverbal communication.
Autism is a lifelong condition most commonly detected in childhood and is three to four times more prevalent in boys than girls.
Every individual on the autism spectrum is different, and while some autistic people may need very little help, others may need much more. Like any condition under the neurodiversity umbrella, autism is not a marker of decreased intelligence. Many of those diagnosed with autism in early life go on to lead healthy, happy, independent, successful and fulfilling lives.
Individuals on the autism spectrum may:
Have difficulties communicating and interacting with other people

Not understand the feelings and thought processes of others

Take longer to assimilate information

Become stressed in environments with excess noise or bright colours

Demonstrate repetitive behaviour patterns

Struggle in unfamiliar situations

Become overwhelmed by busy social environments
You can read more about dyspraxia on the National Autistic Society website.

Autism and Web Accessibility
Often, people with autism have heightened sensory awareness. This means they can be easily distracted by images, logos, and graphics on web pages. So processing website content can be difficult.
Colour contrasts between text and background can also be distracting for those in the autistic community. Low-contrast neutral colour palettes are often preferred over the standard black text on white background options presented by most websites.
Consistency is important to individuals on the autism spectrum, so if web pages are not easy to navigate or have an unpredictable flow, autistic readers are likely to click away.
Supporting Autism Online
Children and adults with autism face distinct challenges when reading information online. Plus, autism is often listed as a disorder that co-occurs with other neurodiverse conditions such as Dyslexia and Dyspraxia. So it is important that all individual differences and combinations are accounted for.
With the Recite Me assistive toolbar, users can make singular or multiple adjustments to account for all individual requirements and adapt the way web content is presented to suit their specific needs.
Recite Me assistive toolbar features that support autistic users include:
A selection of colour palettes to account for contrast sensitivity between the text and background.

The ability to change font type, font size, and font spacing.

Text-only mode to strip away distracting graphics.

Options to have content read aloud in over 35 different languages.

Full control over the speed at which the text is read aloud, and a choice between male and female voices.

A screen mask for easier focus.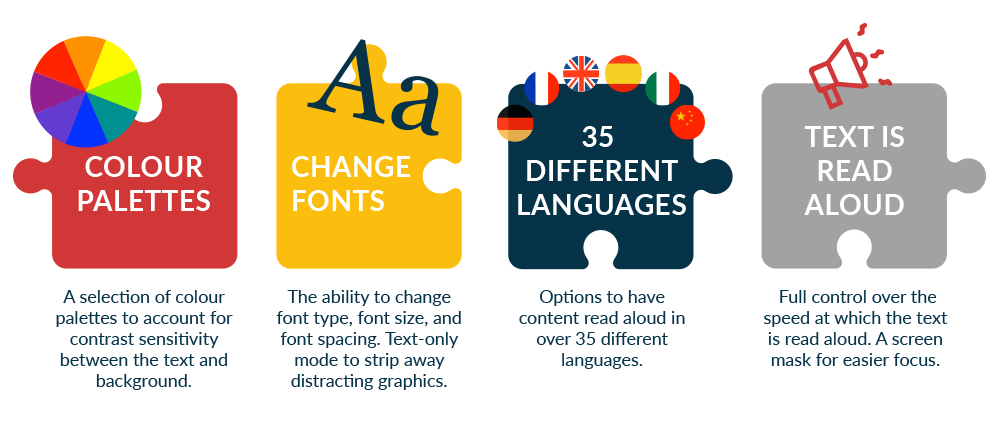 Client Feedback
In the last 12 months, Recite Me has witnessed a surge in disability groups signing up for our website assistive technology, and we are proud to be helping more neuroatypical members of our community than ever before.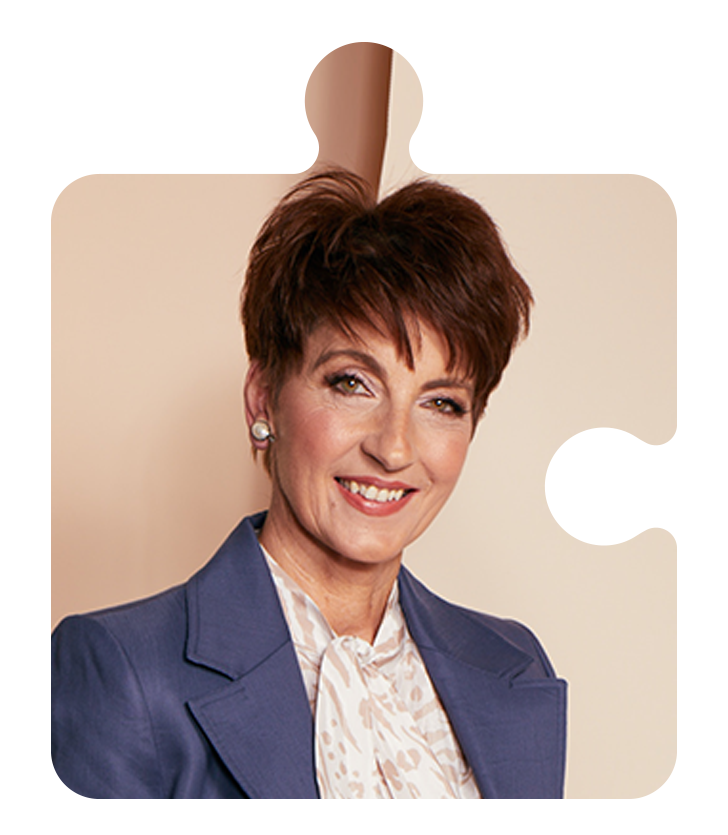 Anna Kennedy Online
Anna Kennedy Online provides workshops, training, legal advice and talks across the UK, and partners on annual events like AKO Autism Expo, the Autism Hero Awards, and 'Autism's Got Talent'.
"Since we have been working with Recite Me and updating our website making it disability friendly, we have received many compliments and thanks from the autism community. Recite Me are always respectful and understand exactly what we are trying to achieve to make the website accessible to all "
Anna Kennedy, CEO
Autism Plus
Autism Plus has been supporting adults and young people with autism, learning disabilities, mental health conditions, and other complex needs since 1986.
"As a Disability Confident employer, we want to ensure we are as accessible as possible, not only to the people we support but for our employees and supporters too. Recite Me provides more options on our website and makes the content completely customisable. "

Katie Mitchell, Marketing Manager
User Experience
From our user data, we can track which of our toolbar features are customised the most by our clients' website visitors. Our records show that among Autism Plus users, the following features are the most commonly used on their website:
Text enlarge

Text-only mode

Screen mask

Magnifying glass
This holds true with our knowledge of autistic users, in that they often prefer to focus on a particular area of a webpage. These specific tools help users to stay focused and avoid distraction from images and the other content on the page.

It's incredibly rewarding for the Recite Me team to see data like this, as it shows that our toolbar works effectively and we are succeeding in our goals of making the internet a more accessible and inclusive place for everyone.
Find Out More
In today's increasingly digital landscape, it has never been more important that everyone has equal access to information online. For further details on becoming more inclusive by utilising our assistive technology, please feel free to contact our team or book a demonstration of our toolbar.