The National Physical Laboratory (NPL) has adopted Recite Me accessibility technology online to support its website visitors when reading and understanding information. 
NPL is the UK's National Metrology Institute, developing and maintaining the national primary measurement standards. Developing the metrology that is required to ensure the timely and successful deployment of new technologies and working with organisations as they develop and test new products and processes. 
Playing such an integral role in science and technology, NPL needed to implement assistive technology on their website to enable others to engage with their content – reading their research and case studies.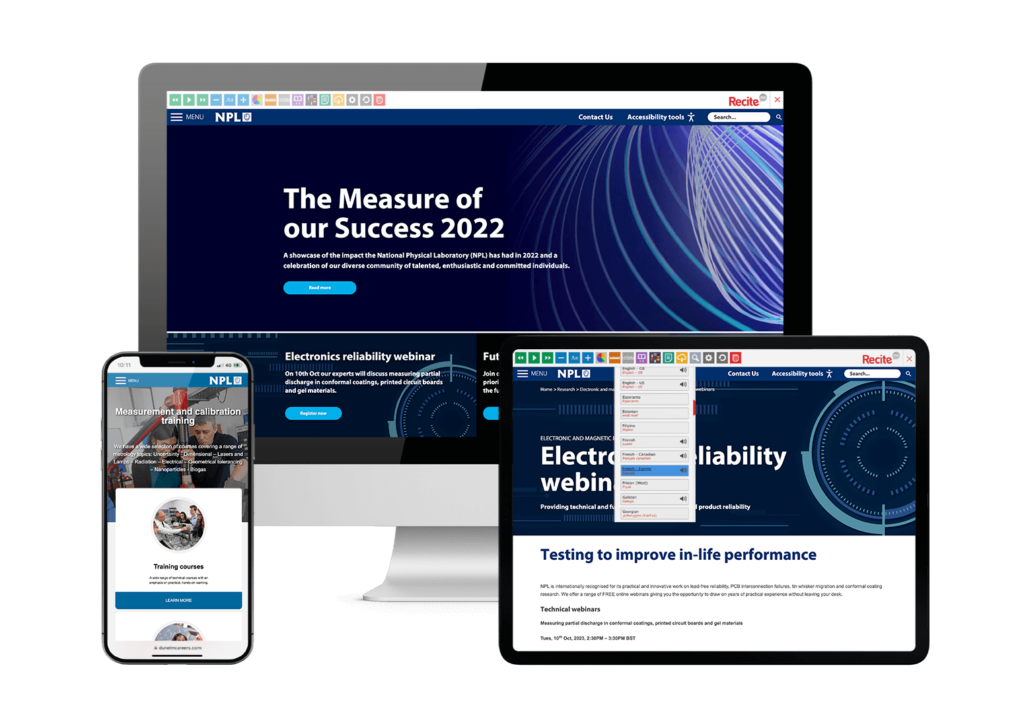 By partnering with Recite Me, NPL can create a barrier-free digital environment for their customers and online visitors, regardless of disabilities, learning difficulties, visual impairments or spoken language. 
A spokesperson for the NPL commented,
A spokesperson for the NPL commented, "We want everyone who works with, at or for NPL, to feel welcomed and valued. Our ambition is to become an organisation where inclusion is systemic and instinctive, not only in how we work together but in how we work with and for others beyond NPL."
The accessibility and language tools available on the NPL website allow visitors to read content aloud, utilise multiple reading aids, and styling options, and translate content into over 100 languages, 65 of which can be read aloud. 
For more information on the Recite Me toolbar and how you can create an inclusive digital experience, please contact a member of our team or book a demonstration of the toolbar.