Recite Me is proud to announce a new partnership with Recruitment & Employment Confederation (REC) – a professional body that drives standards and empowers recruitment businesses to build better futures for their candidates and themselves.

REC provides mentoring and support on business planning and development, finances and technology, people and culture, and diversity and inclusion, to help organisations grow in the right way. From annual conferences to the REC Awards, REC brings all corners of the recruitment industry together.
This partnership will provide REC members with the information, ideas, and support they need to create an inclusive experience online enabling all candidates to have equal access to job opportunities.
14.1 million people in the UK have a disability and often encounter obstacles online when applying for jobs. By providing accessibility and language support employers can help remove barriers for those with disabilities, visual impairments, learning difficulties, and for those who speak English as a second language.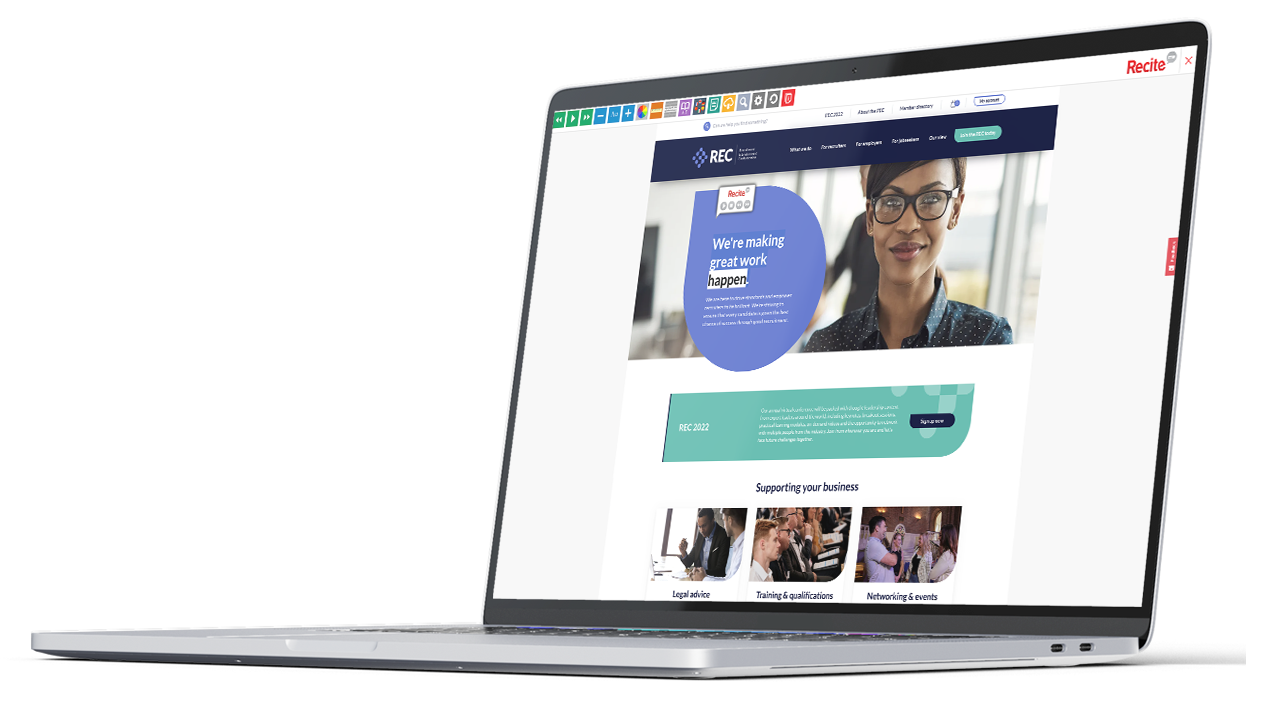 Neil Carberry, Chief Executive of the REC commented, "Making sure jobs are accessible to all potential candidates is vital for recruiters. We hope this partnership with Recite Me will allow more firms to do just that. Getting it right will help with sourcing the best candidates for a role, whatever their background and personal circumstances – while ensuring every candidate has a positive experience will contribute to both the recruiter's and their client's brand value."
With only 51% of applications from disabled people resulting in an interview, assistive technology offers support to website users to enable them to understand information, making it easier to apply for jobs online.
With the Recite Me assistive toolbar website users can use features such as translating content into different languages, reading aloud, and styling assistance. This includes adjustments to colour, font type, and size.
To find out more about the Recite Me toolbar and how it can help create an inclusive candidate journey online please contact the team or book a demo and make sure to mention that you are a member of REC.