Newbury Building Society has implemented the Recite Me accessibility and language toolbar to support its members when handling their finances online. 
As one of the oldest building societies in the UK, Newbury Building Society prides itself on going the extra mile to support members. A key part of its customer service strategy is to ensure that members can engage with their services in a way that suits their needs. 
By partnering with Recite Me, Newbury Building Society can create a barrier-free digital experience for their members online, regardless of disabilities, learning difficulties, visual impairments or spoken language.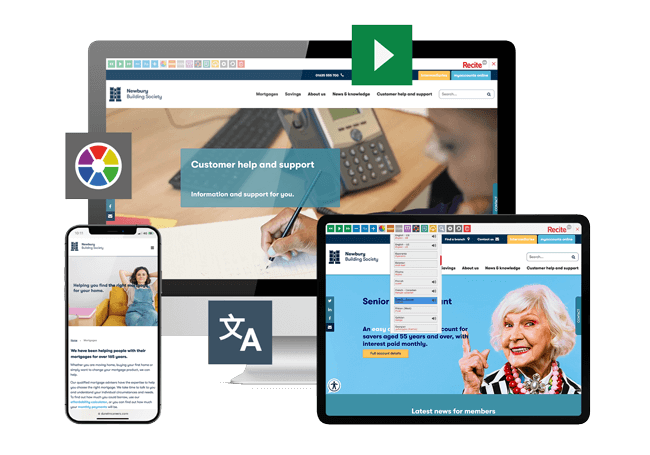 Emma Gentry, Marketing and Communications Manager at Newbury Building Society commented,
"We are excited to launch the Recite Me toolbar, which will enable all of our members to fully engage with the support and information on our website. It's absolutely critical to us that our customers are able to engage with us in ways that suit them and help them to feel included, and the Recite Me toolbar is one of the ways in which we can achieve this." 
The accessibility and language tools available on the Newbury Building Society website allow visitors to read content aloud, utilise multiple reading aids and styling options, and translate content into over 100 languages, 65 of which can be read aloud.
With the upcoming Financial Conduct Authority (FCA) Consumer Duty Regulations, it is mandatory that financial organisations support vulnerable customers, which includes in the digital world. 
For more information on the Recite Me toolbar and how you can create an inclusive digital experience please contact a member of our team or book a demo.