We are proud to work with Myton Hospice to support website visitors via the Recite Me Assistive Toolbar. The Myton Hospice website provides vital resources for patients, and families as well as providing a platform for their valued donors to contribute to their cause.
With 16 million individuals with a disability in the UK and an estimated 300,000 in need of hospice care, it is important to ensure online information and resources are available to everyone.
In 2023, Myton Hospice supported over 1,700 people and their families in and out of their hospices. The Recite Me assistive toolbar on their website enables online users to access their valuable services barrier free.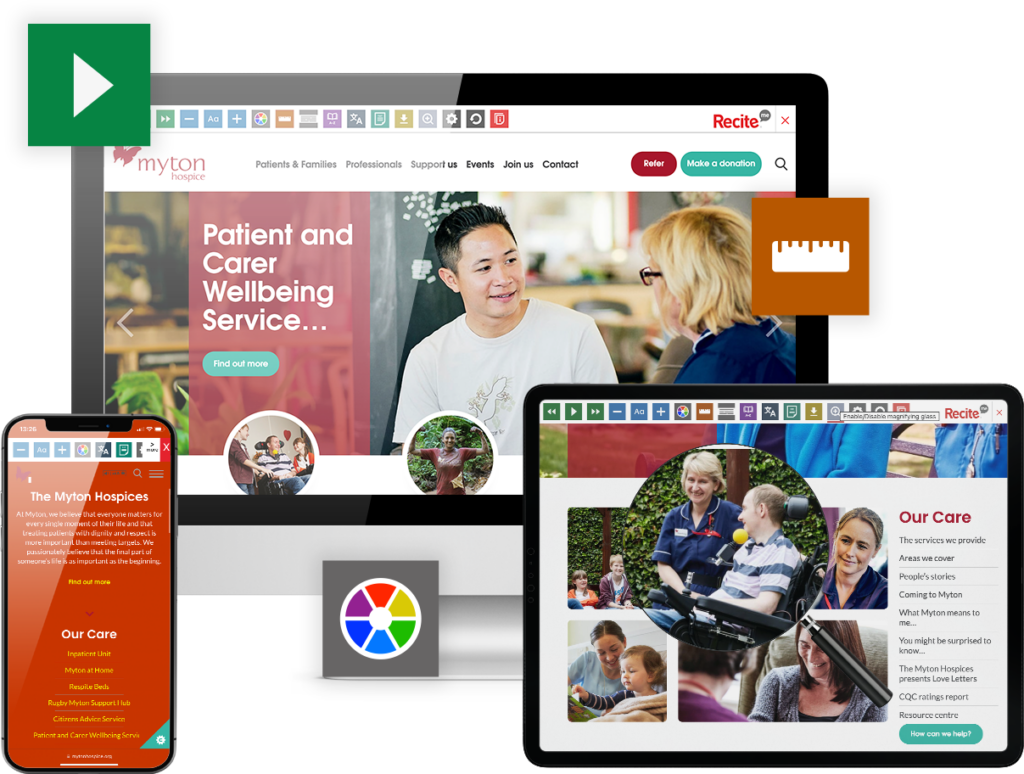 Myton's Director of Community and Business Development, David Pratt commented,
"As part of our diversity and inclusion strategy, Myton commits to making us a more accessible organisation.
And this fabulous new Recite Me software for the website is an important development, vital for non-English speakers and those with visual or hearing impairments.
It's a really clever tool that makes the screen easier to read, changes the format and background colours and even reads out the text in a different language – of which there are over 100 to choose from – we hope it will make a huge difference to our users."
The Recite Me toolbar on the Myton Hospice website offers a variety of customisable features, such as screen reading functionality, various reading aids, unique styling options, and an on-demand live translation facility that supports over 100 languages, including 65 text-to-speech languages. 
Make sure to check it out on the Myton Hospice website and contact a member of our team or schedule a live toolbar demonstration for further information and assistance.