Recite Me and Newcastle United Foundation competition winners enjoyed an afternoon of football, great food, and entertainment in the hospitality box at St James Park.
Having worked with Newcastle United for many years, Recite Me is proud to be also working with Newcastle United Foundation in providing an inclusive online experience for website visitors. As the official charity of Newcastle United, the Foundation uses the power of football to motivate and inspire people to be more active and learn new skills, giving opportunities to communities that truly need them. 
With many shared goals it only seemed right for Newcastle United Foundation and Recite Me to join forces and do something special for our local community. A phone call later and it was decided that together Recite Me and the Newcastle United Foundation would run a competition with the worthy winners enjoying an afternoon at Recite Me's Executive Box at St Jame's Park.
Recite Me's Head of Marketing Michael Halpin headed down to one of Newcastle United Foundation's neurodiverse kick sessions. During this time Michael got involved in some football fun with the children and learned more about the great work Newcastle United Foundation is doing.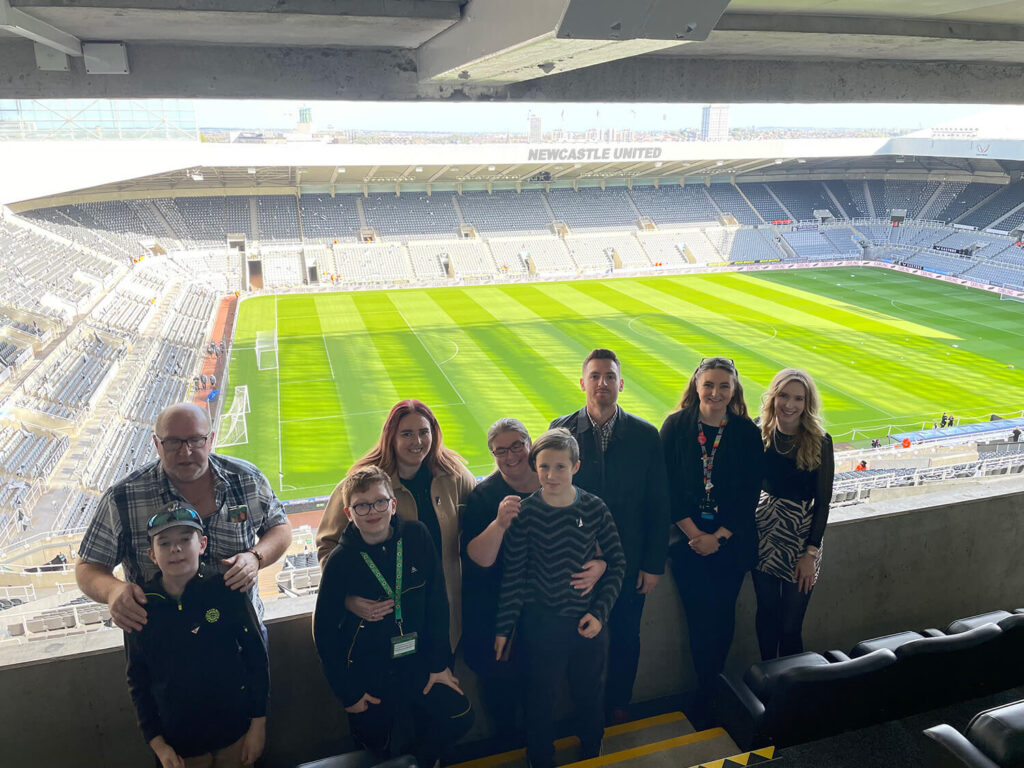 At the end of the evening, all the children's names were placed into a box and three winners were chosen at random. The three winners and one additional guest each would join the Recite Me team for the Newcastle United vs Brentford match in the hospitality box at St James Park
The day started two hours before kick-off where everyone met for a day of footy fun. Everyone who attended was blown away by the view from the box. After selfies and group photos were taken everyone settled down to enjoy a delicious meal. The time flew over and the match was ready to begin, all adults and children were seated ready for kick-off, soaking up the buzzing atmosphere around the stadium.
After an exciting first half, with Newcastle taking the lead everyone was ready for a top-up of drinks and pudding. All of which went down a treat. The second half was underway and the ball hit the back of the Brentford net another 3 times. This took the final score to 5-1! The stadium erupted in celebrations when the final whistle blew and Newcastle had won by a staggering number of goals.
Recite Me would like to thank Newcastle United for their hospitality and the Newcastle United Foundation for the amazing company.