As insurance and law organisations across the country have adapted their approach to providing legal expertise to help slow the spread of COVID-19, more content than ever has migrated online.
Family Law in Partnership (FLiP), a leading family law firm in London, provides online access tools to enable everyone to access exceptional legal expertise with care and compassion barrier-free.
FLIP has implemented Recite Me assistive technology to provide support to those with disabilities, learning difficulties, visual impairments, cognitive or neurological disorders, and those who speak English as a second language.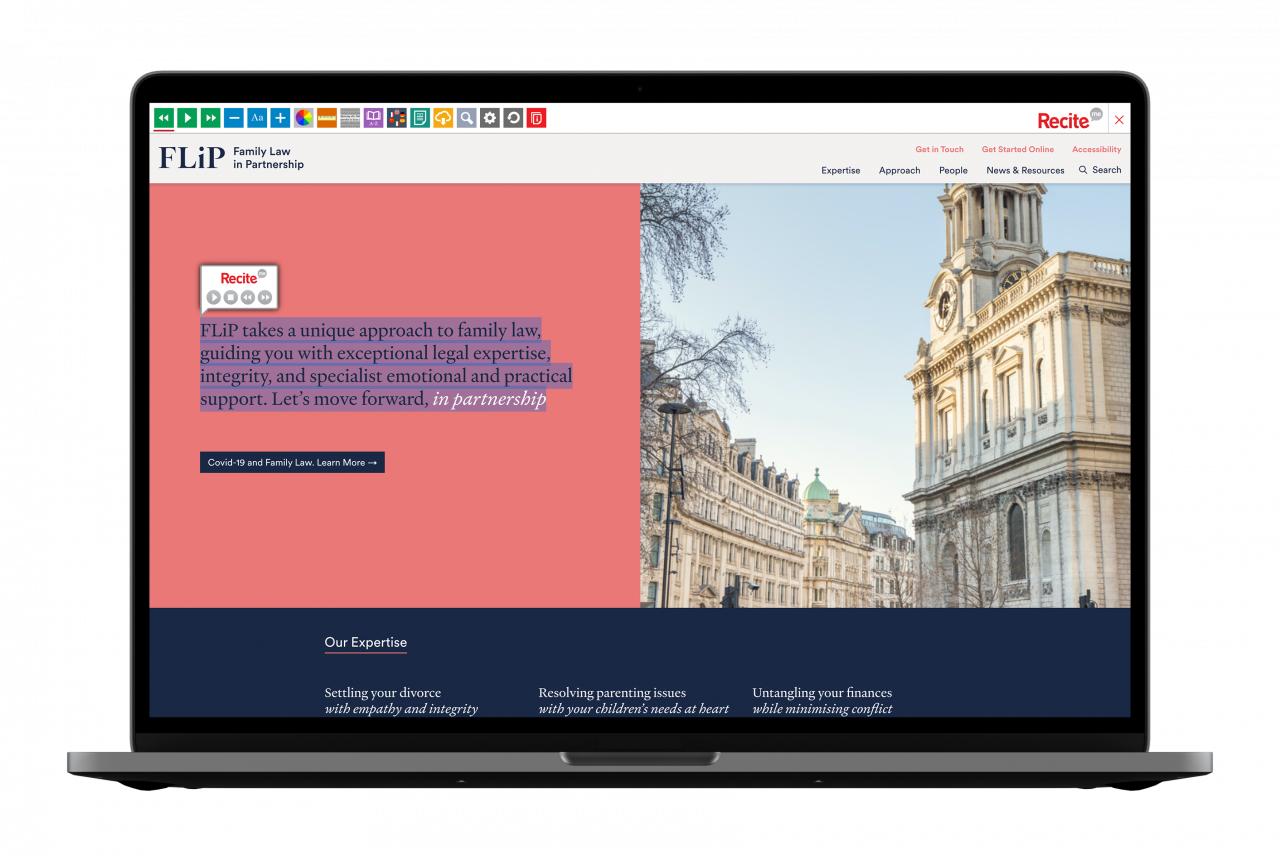 Divorce and separation can be a distressing and difficult time, to make this slightly easier, FLiP has developed a unique hub of emotional and practical support to enhance the wellbeing of clients all of which can be accessed using the Recite Me toolbar.
Matilda Pigneguy, Legal and Marketing Assistant at Family Law in Partnership commented, "At Flip equality and diversity is at the heart of our firm. We are committed to treating all our clients, and all of those working with our firm, equally.
With the addition of Recite Me's accessibility tool, our website users are now able to access our website in the way that best suits them."
The accessibility and language toolbar on the Family Law in Partnership website provides features such as, screen reading functionality, multiple reading aids, customisable styling options, and an on-demand live translation feature that boasts over 100 languages including 35 text-to-speech and styling options.
If you would like more information on how your organisation can provide an inclusive online experience by using assistive technology, contact our team or book a real-time demonstration of our toolbar.
You can also try out our new web accessibility checker tool. Which showcases your current accessibility score, in addition to making suggestions on how to improve it.