The 3rd of December marks the 30th anniversary of the first International Day of Persons with Disabilities (IDPWD), which aims to promote the rights and well-being of persons with disabilities in all spheres of society. 
We invite individuals and organisations alike to learn more about disability and inclusion. Together we can make a difference, and by encouraging the leadership and participation of persons with disabilities in all areas of life, we can collectively work toward a more inclusive, accessible, and sustainable world.
The Changing Narrative and Needs of Disability
We're happy to say that attitudes have come a long way since the early 90s. Changes to legislation have significantly improved people's lives, the language we use to describe disability has become more positive and less discriminatory, and the internet has become a much more inclusive place. But there is still a way to go. On average, people spend over 6.5 hours per day online, so it's essential that websites and apps are accessible. 
The key to online inclusion lies in altering the outdated assumption that the term disability is synonymous with someone in a wheelchair. This isn't entirely illogical, given that the wheelchair has become the international symbol of disability.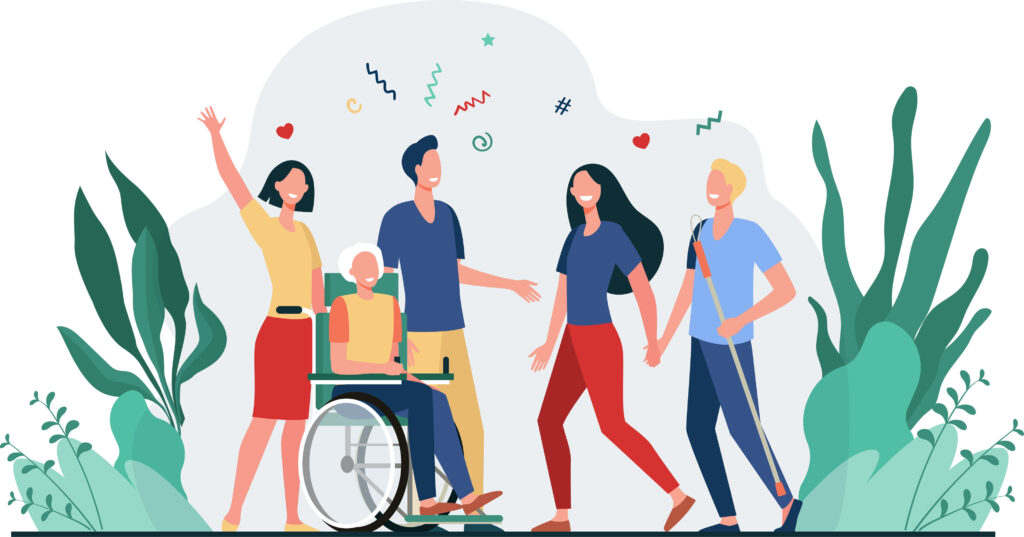 Of course, people with physical disabilities still need to be supported. However, there's much more to disability than lifts and ramps. In fact, of the 1 billion people worldwide with a disability, only 1% need a wheelchair. In many cases, disabilities are entirely hidden, but that doesn't mean that people don't still need support.
Hidden Disabilities and Online Inclusion 
The long list of hidden disabilities is diverse and includes vision problems, neurological differences, cognitive impairments, language issues, and learning difficulties: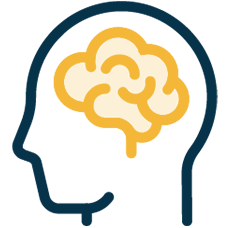 Millions of new cases of chronic pain, fatigue, and brain injuries
Each person's individual access needs and the online barriers they face are equally as diverse as the number of conditions. As technologies continue to emerge and converge, businesses must focus on digital inclusion to broaden their audience and make online information more accessible to everyone.
How do Hidden Disabilities Effect Online Journeys?
People with disabilities may find everyday tasks like online shopping, banking, and making reservations complex, confusing, and time-consuming. For example:
Visually impaired website visitors using screen-reading software often struggle with navigation or the lack of alt text descriptions on images.
When website pages have insufficient colour contrasts, users with dyslexia can't read the text.
Those with learning difficulties like ADHD and hyperlexia cannot find the information they need on poorly formatted web pages, and countdown timers further increase anxiety.
Epileptic website visitors may be triggered by flashing imagery like fast-moving carousels of images and videos that cannot be removed.
Deaf website visitors are denied information when on-page video content is not presented with captions.
People who speak English as a second language need a translation option to adequately understand the content.
Providing Website Visitors with an Inclusive Experience
As laptops, mobiles and tablets become the dominant access point for audiences to receive information, it is time for businesses to prioritise digital inclusion. If people cannot access information, they are excluded from online activities and commerce, and prevented from leading independent lives. There is no better time than on International Day of People with Disabilities for companies and brands around the globe to make positive changes and ensure their website and web content is fully accessible to everyone.
Download Our Digital Inclusion Toolkit to Support ALL Website Visitors!
Recently, we developed our own Online Inclusion Toolkit to help businesses make a real difference. Download your copy today to learn more about:
Disability do's and don'ts.
Website design tips for an inclusive website.
Inclusive recruitment and workplaces best practices.
How to provide inclusive company communications.