This Thursday is Global Accessibility Awareness Day, a key date in our calendar to raise awareness of the importance of talking, thinking, and learning about digital access and inclusion. 
This week, we thought it would be fantastic to catch up with companies championing online accessibility to create an inclusive space for all. We spoke to Chris Bowling, Head of Marketing and E-Commerce at Best Western Hotels GB, to discuss why hotels need to prioritise accessibility and what they have done to do so.
Could you introduce yourself, please? What is your name and your job role at Best Western Hotels?
Hello, I am Chris Bowling the Head of Digital Marketing & E-commerce at Best Western Hotels GB. I look after our website (bestwestern.co.uk) as well as all of our paid and organic digital channels. 
Why is accessibility important to Best Western Hotels? 
Accessibility is incredibly important. Everyone is equally entitled to being able to stay at our hotels. It is vital that we are providing a great experience for all customers from the initial booking to the stay.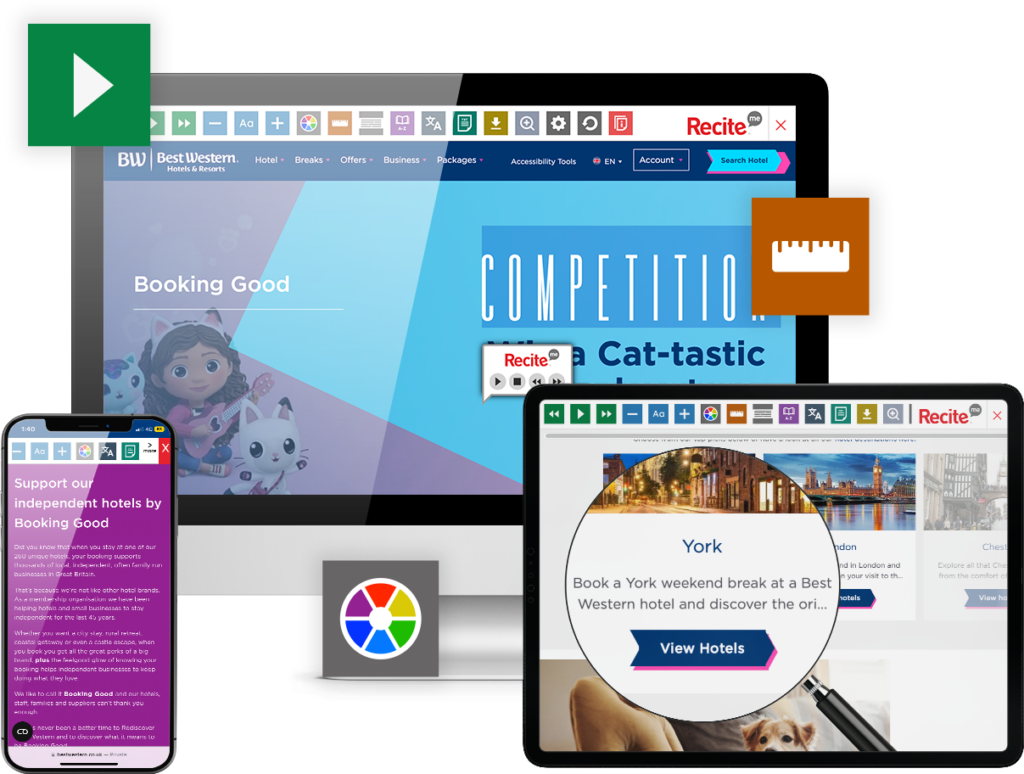 How has Recite Me helped you to provide an inclusive digital experience for your customers? 
Recite Me has made it easy to provide an inclusive experience for everyone who visits bestwestern.co.uk. At the click of a button, you can quickly tailor the site to your specific needs.
Why do you think diversity and inclusion should be a priority for the hotel industry? 
Everyone is entitled to have a leisure or business hotel stay. No matter what your needs are. Hotels should always provide accommodation to suit your needs. Diversity and inclusion are fundamental rights, regardless of the activity. Hotel stays are no different. Hotels are the heart of any trip and it is essential that they provide an enjoyable experience regardless of the guest and their specific needs.
If you would like more information on our accessibility toolbar widget, contact a member of our team or book a real-time demonstration. Alternatively, test our our web accessibility checker, to see how you can implement accessibility fixes and changes.