Recite Me is proud to announce a new partnership with Visualise Training and Consultancy, a social business dedicated to promoting accessibility, inclusion and equality for people living with sight loss and hearing loss through their excellent range of training programmes and workplace assessment service.
This partnership will enable employers and front-line staff to get equal access to Visualise's interactive training programmes and, as a result, gain a better understanding of how to create an inclusive workplace.
Over 1 billion people have a disability, so it is vital that organisations provide training to ensure no one is excluded.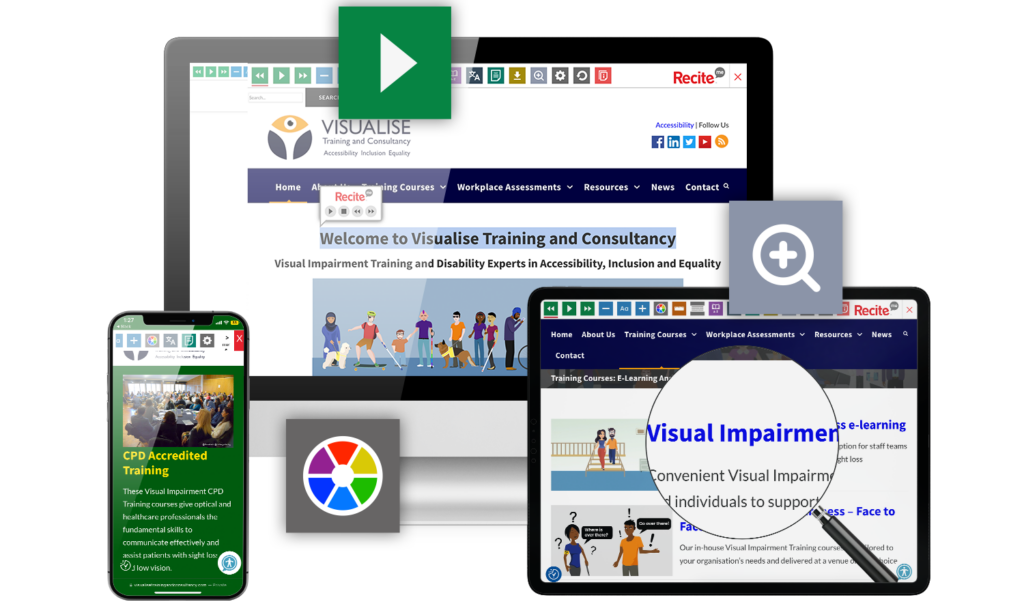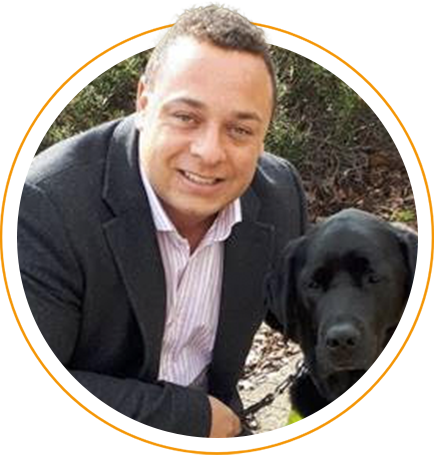 Daniel Williams, Founder of Visualise Training and Consultancy commented:
"Accessibility, inclusion and equality is essential for everyone so we are delighted to partner with Recite Me to help promote this. Having lived with sight loss from childhood, I understand the barriers and the importance of finding the correct solutions to enable people to live full and productive lives."
The addition of the Recite Me toolbar for accessibility, will allow users to customise the font size, and font type as well as having a built-in magnifying glass to assist with visual impairments. Recite Me's assistive technology also includes a screen reader, translation tools & the ability to customise colours making it a perfect solution to tackle any online accessibility barrier.
To find out more about how the Recite Me toolbar can benefit your users online experience contact the team or book a demo. You can also check out our free WCAG checker here.
To find out more about Visualise, visit https://visualisetrainingandconsultancy.com