We are delighted to share that in celebration of National Inclusion Week we are hosting an inclusive education week to raise awareness and open up the conversation about inclusion.
Celebrating National Inclusion Week
Every year National Inclusion Week is an important date in all of our calendars and this year it is no exception. To mark this special event Recite Me is going to host an inclusive education week on everything there is to do with digital inclusion. We have a series of webinars planned, new content and downloadable guides to help you kickstart your inclusion journey.
Our webinar series will run across the week. We have speakers confirmed from various industries in different job roles, with each panelist bringing a unique perspective and a wealth of knowledge. During each webinar there will be an opportunity to submit your questions to our panel of experts. Find out about the series of webinars and how to sign up below.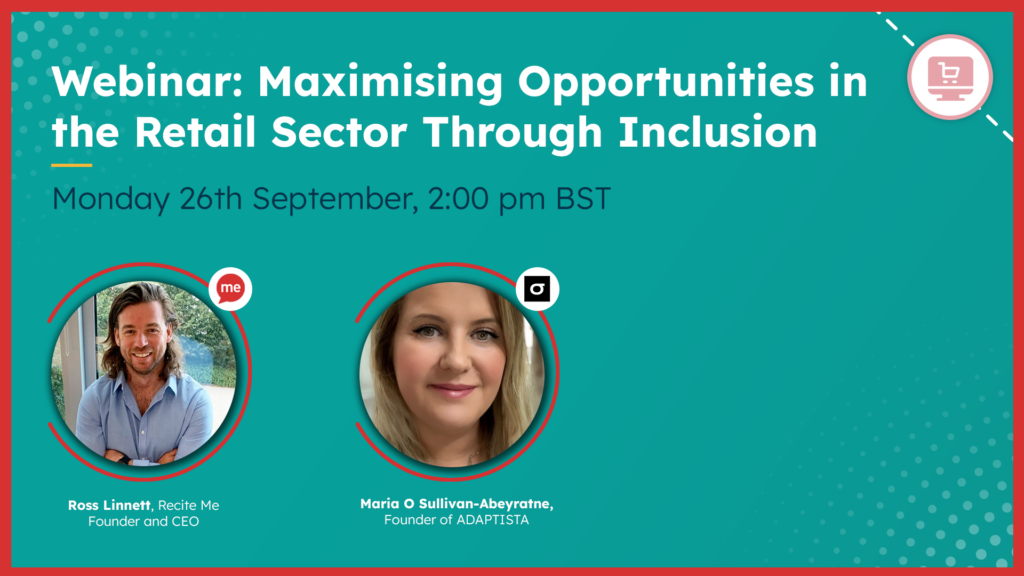 Maximising Opportunities in the Retail Sector Through Inclusion
Podcast
Join us to learn how you can maximise online opportunities and enhance user experiences in the retail industry. We will discuss how you can support everyone online and tap into a larger, more diverse market.
Ross Linnett, Recite Me Founder and CEO will be joined by Maria O Sullivan-Abeyratne, Founder of Inclusive E-Commerce Store ADAPTISTA.
How to Create an Inclusive Candidate Journey Online
Tuesday 27th September, 2:00 BST
The webinar will develop your understanding of the needs of a diverse talent pool and how you can support candidates through a well designed recruitment website. 
Ross Linnett, Recite Me Founder and CEO will be joined by:
Jo Major, Founder of Diversity in Recruitment
Rachael Moss, Head of Marketing at Access Recruitment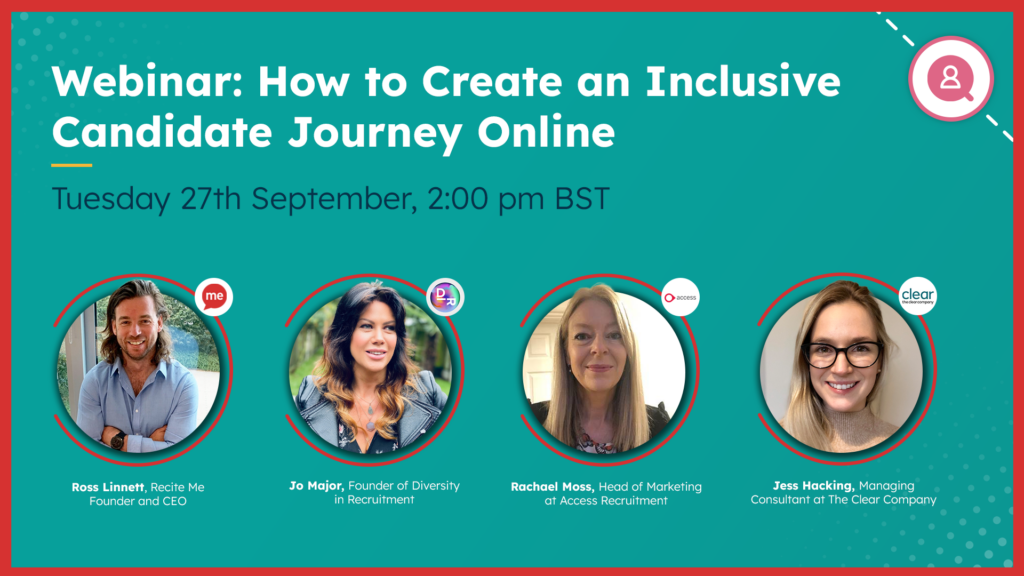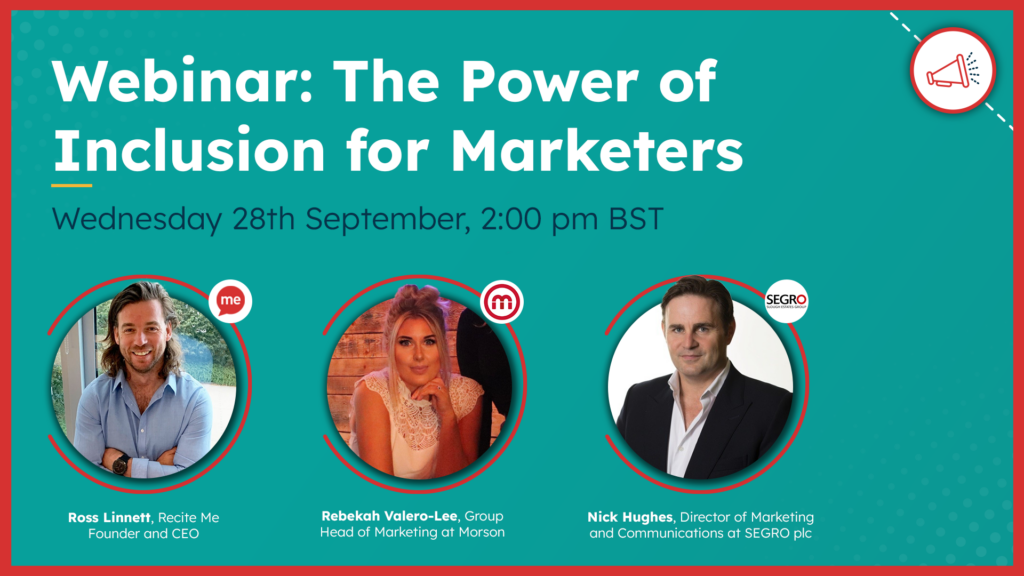 The Power of Inclusion for Marketers
Wednesday 28th September, 2:00 BST
This webinar will help marketing professionals understand the business benefits of being inclusive such as improved brand reputation and the potential to tap into a new market. 
Ross Linnett, Recite Me Founder and CEO will be joined by:
Rebekah Valero-Lee, Group Head of Marketing at Morson
Nick Hughes, Director of Marketing and Communications at SEGRO
Creating Inclusive Online Environments for Students​
Thursday 29th September, 2:00 BST
Join us to understand the importance of putting online accessibility and inclusion first across the landscape of educational organisations and learn about how you can ensure your website is accessible to students.
Ross Linnett, Recite Me Founder and CEO will be joined by:
Alex Buck, Digital Director at Concept4
John Brennan, Managing Director and Strategic Lead at Glove Consulting