This week (13th-19th March) is Neurodiversity Celebration Week. An initiative that challenges the misconceptions about neurological differences, reminding us that there is no 'factory standard' when it comes to the human brain.
As a company that champions an inclusive working environment, we love to hear what others are doing to foster an inclusive and diverse workplace. We caught up with Ian Steere, Digital Business Partner and Co-Chair of 'Enabled' the employee disability network at a global construction company, Mace, to discuss their commitment to accessibility.
Could you tell me your name, job role, and what you do at Mace?
My name is Ian Steere, and I am a Digital Business Partner and co-chair of Enabled at Mace, our employee resource group for those with disabilities at Mace.
What is Enabled and what do you do as Chair?
Enabled at Mace focuses on promoting understanding and eliminating obstacles related to disability, neurodiversity, and other impairments in the workplace.
Our ultimate goal is to foster an inclusive and diverse workplace.
As co-chair, my main responsibilities include: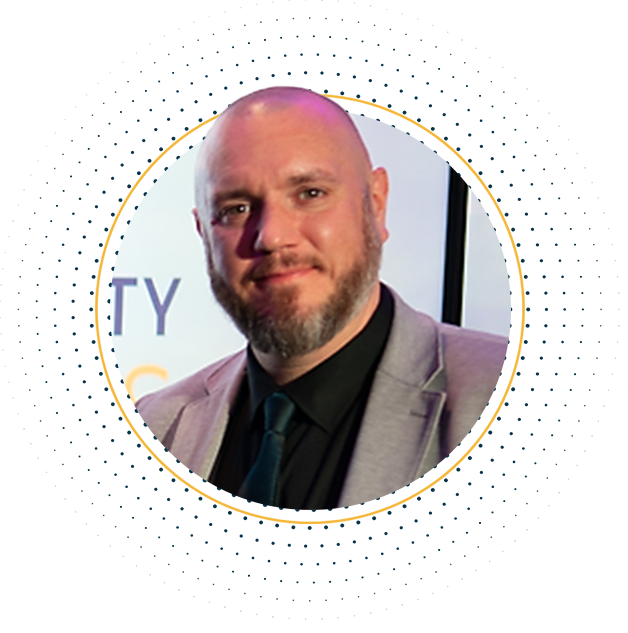 Developing and executing a local strategy and action plan that supports the pillars of Mace's D&I strategy.
Playing an active role when requested by the business to provide insights into policies and practices.
When appropriate, help to provide support and a safe space for employees to share their perspectives on work-life experience, highlighting areas for possible improvement and areas of success.
Lead key celebration and awareness days
Actively collaborate with the other Mace network co-chairs and share practices
Maintain network governance documents e.g. Terms of Reference
In addition to the above, I take the lead on IT accessibility based on my personal skill set. Members of our ERG Steerco typically take on roles that reflect where they can best add value to the business, although this isn't fixed.
 Why is accessibility important to Mace? 
As a disability ERG we strive to support all our colleagues in reaching their full potential. Addressing accessibility is important to ensure universal access for all. By removing barriers for those with disabilities, in whatever form they manifest, whether because of visual impairment, hearing impairment, neurological and cognitive disabilities or mental health conditions, we aim to provide equity. Accessible digital information enables our colleagues to fulfil their responsibilities whilst minimising the additional task load of interacting with complex and wordy text.  Very often tools designed with specific disabilities in mind have far-reaching benefits for everyone – improving readability for example.
Why did you choose to implement Recite Me assistive technology on your website?
 In an effort to enhance the accessibility and ease of use of our website and intranet, Mace explored a number of solutions to address these needs. Recite Me stood out as a provider with a wide range of features aimed at making our website more accessible for people with disabilities, along with customisation options and a user-friendly interface.  As a result, the Recite Me toolbar has been implemented across key Mace websites and platforms, providing an inclusive digital experience. The availability of various accessibility tools ensures that everyone can access content in a manner that suits their individual needs.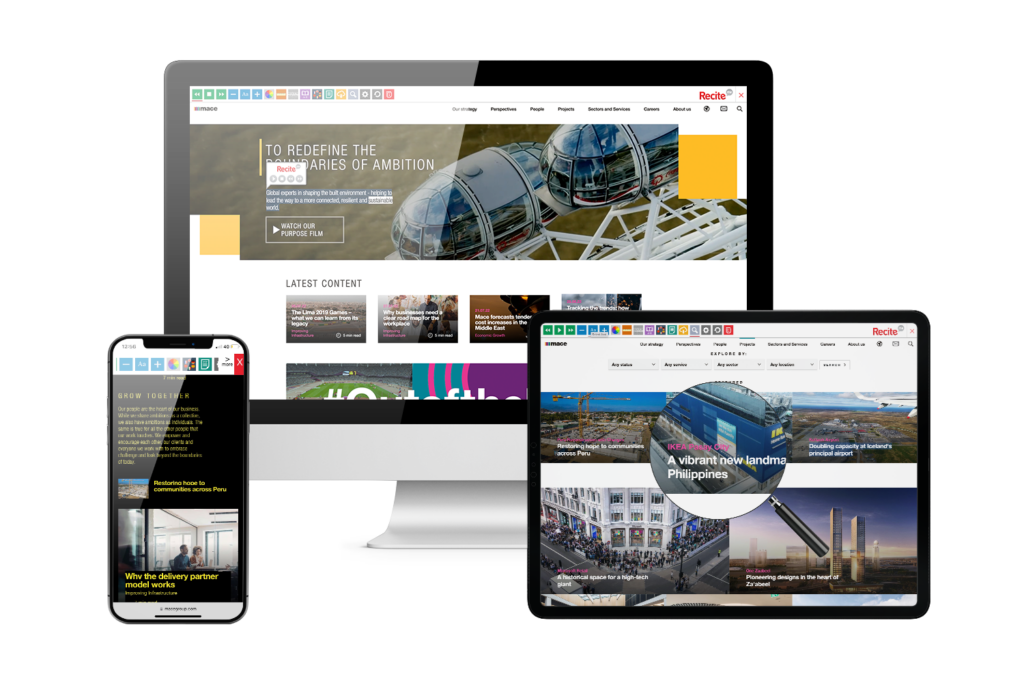 How does Enabled help to create a Neurodiverse-friendly workplace?
Enabled at Mace plays a crucial role in fostering a neurodiverse-friendly workplace. The ERG was set up approximately three years ago. During that time we have focussed on changing the culture around disability at Mace with webinars, guidance documents and bespoke signposting around all disabilities. Mace is also a member of the Business Disability Forum (BDF) which provide general information about neurodiverse conditions as well as a helpline for line managers. We have sponsored Genius Within's 'Neurominority achiever of the year' award celebrating the exceptional achievement of individuals within the neurodivergent community.
We are pleased to be providing greater focus on neurodiversity this year and have joined the BDF Neurodiversity Forum in order to collaborate with other organisations about making Mace more neurodiverse-friendly and take on board their lessons. We have also joined Neurodiversity in Business to support us on this journey.
Do you have any examples of supporting Neurodiversity in the workplace?
Mace has become increasingly aware of the importance of neurodiversity in the workplace and recognises that individuals with these conditions often have unique strengths and perspectives that can be highly valuable. To support neurodiversity, we have implemented a range of initiatives. We hope there will be many more to follow later this year but to date we have:
Appointed Evenbreak (disabled candidates job board and social enterprise) to help neurodiverse candidates identify Mace as an inclusive employer, assist candidates in the process and importantly help us to get our recruitment process right.
Modified our recruitment practices so that individuals who are neurodiverse can ask for reasonable adjustments.
Delivered webinars about neurodiversity to get buy-in at all levels and highlight the simple adjustments that can make a world of difference for neurodiverse colleagues.
Implemented Recite Me (collaborating to work on improving accessibility via the Recite me toolsets)
Implementing a standard list of accessibility applications for our employees.
Having a clear reasonable adjustments policy and form to facilitate discussions between neurodiverse colleagues and line managers.
Connected individuals to support through diagnosis / identifying workplace strategies as well as sign-post training tools, software etc.
Launched the Hidden Disabilities Sunflower scheme to provide those with neurodiversity with a discrete way of indicating that they may need support, understanding or a little more time.
We also work closely with our other networks to address neurodiverse intersectionality within our communities.