Restaurants cater to a wide range of customers, each with unique needs and preferences. From families with young children to seniors, individuals with dietary restrictions, and people with disabilities, an inclusive website ensures that everyone can access essential information about your restaurant.
And remember, your restaurant website isn't just for customers. It often plays a vital role in managing B2B relationships with suppliers too. So the importance of digital accessibility cannot be underestimated.
Feeding Inclusivity: Why Inclusive Restaurant Websites are a Must
Restaurant websites have a distinct character and purpose compared to other types of business, all of which make accessibility an essential consideration. Here are a few examples:
Menu Access
The menu is the heart of any restaurant's website. Making it accessible means ensuring that:
People with visual impairments can read it with screen readers.
Those with allergies or dietary restrictions can easily filter their options.
Everyone can find detailed descriptions of dishes to make informed choices.
Reservation and Contact Information
Accessible reservation systems and contact information enable people with disabilities and those using assistive technology to book a table or reach out for inquiries, fostering a seamless customer experience.
Location and Directions
Proper accessibility ensures that maps and directions are user-friendly for everyone. While research suggests that as much as 80% of restaurant sales come from repeat customers, the remaining 20% still need information detailing your physical location, directions on how to get there, where they should park, etc.
Images and Atmosphere
High-quality images that showcase the quality of your food and general ambiance are a crucial part of your marketing strategy. Making these images accessible allows visually impaired users to gain a sense of the restaurant's atmosphere and offerings.
Events and Specials
Information about special events, promotions, and seasonal menus must be accessible to everyone to ensure maximum uptake.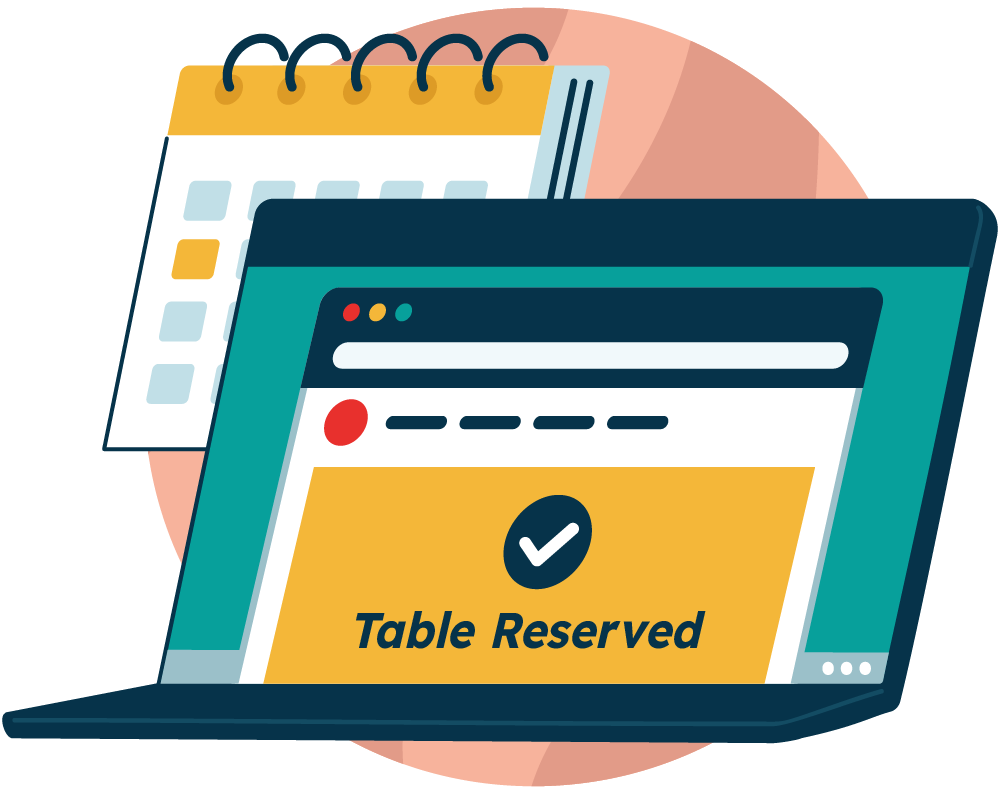 A Quick Word About Legal Compliance
Just as there is legislation covering physical accessibility, non-compliance with digital accessibility laws can result in legal action. Restaurants often place enormous significance on making their premises physically accessible but often forget about digital accessibility. However, with web accessibility lawsuits rising exponentially, this is inadvisable.
The Americans with Disabilities Act (ADA) and Section 508 of the Rehabilitation Act make it illegal to discriminate against people with disabilities. Plus, some states (like Colorado) have specific web accessibility legislation for government and local public entity websites.
Historically, many of the most infamous digital accessibility lawsuits have targeted restaurants. For example, in 2022, Robles v. Domino's Pizza, LLC established the precedent that the ADA applies equally to websites and mobile apps, even if a restaurant's services remain accessible in brick-and-mortar locations.
Who Needs Help Accessing Restaurant Websites?
In short, everyone. Of course, those with disabilities may need help more, and research shows that one in every four Americans has a disability that can make accessing online content difficult.
That may sound like a lot. However, it's essential to remember that not all disabilities are physical. In fact, as many as 80% of all disabilities are hidden, accounting for a multitude of conditions such as:
Vision impairments like blindness, partial blindness, blurred vision, deaf-blindness, and color blindness.
Neurodivergent traits like dyslexia, dyspraxia, hyperlexia, and dysgraphia.
Attention disorders like attention deficit hyperactivity disorder (ADHD).
Language and literacy problems.
Learning disabilities.
Hearing loss.
But even people without a disability benefit from enhanced website accessibility features. So, it's not just about enabling access for what you may (incorrectly) assume to be a small minority. It's about making improvements that benefit every single website visitor.
"It's not just about disabled users being able to access your website — it's about everyone being able to access your website."
Trenton Moss, Webcredible
What Accessibility Problems Do People Face on Restaurant Websites?
Online access barriers occur whenever an element of a website's design or presentation makes it difficult to read or interact with the content. A few examples include:
Fonts that are too small or difficult to read.
Insufficient color contrast between text and background.
Webpages that are cluttered or don't flow in a logical order.
Web copy littered with overly complex language and technical terminology.
PDF menus with insufficient markup
Images with missing alt tags.
Videos without closed captions.
Booking forms with empty links or missing input labels.
Websites that aren't formatted to be mobile-friendly.
Accessibility Barrier Examples
Let's take a look at some real-world examples of accessibility issues that restaurant website visitors could face.
Brendon has dyslexia. A friend recommended your restaurant to him, so he jumped online to make a reservation for a large group for his birthday. But some of the fields on the booking form have missing labels so it's unclear where he should click to get started or how to contact you directly for assistance. So you lose the booking.
Ella is visually impaired. She's planning a surprise anniversary dinner for her spouse. But the images on your website are missing alt descriptions, so she can't get a feel for the quality of your food, or the general ambiance and decor. Frustrated, she selects an alternative venue where she can plan more confidently.
Liam is a tourist looking for a nearby restaurant. He uses his smartphone to search for dining options and clicks on your link. However, your website is not mobile-friendly, making the web pages cluttered and a hassle to navigate. So, he clicks back and checks out the next restaurant on the list.
4 Top Tips to Create an Inclusive Restaurant Website
To maximize inclusion, bookings, customer satisfaction, and profits, your website must be accessible to everyone. Follow these steps to get started.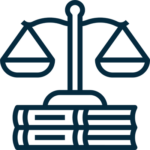 1. Get up to Speed with Accessibility Guidelines
Familiarize yourself with the Web Content Accessibility Guidelines (WCAG). WCAG provides an internationally recognized framework for anyone involved in building and maintaining a website. Regarding compliance, version 2.1 Level AA is typically the minimum reference point when discussing 'making a website accessible.'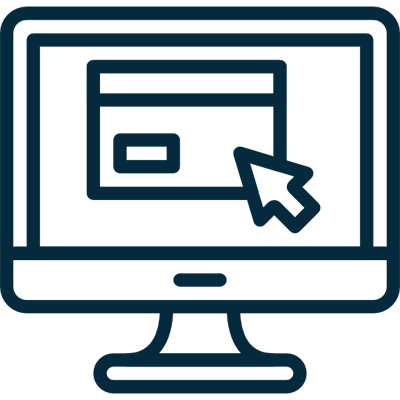 2. Audit and Update Your Website
You need a solid understanding of where you're going wrong so you can implement effective changes. Handy tools like the Recite Me Website Accessibility Checker provide an at-a-glance overview of where your content falls short and what improvements are needed. General best practices for enhanced accessibility include:
Using a content management system that supports accessibility.
Ensuring your site is mobile-friendly
Applying headings correctly to structure written content.
Utilizing a logical and consistent layout
Ensuring PDF booking forms are designed for accessibility.
Optimizing for keyboard navigation.
Using a dyslexia-friendly font.
Including alt text for all images and icons.
Being mindful of color use and color contrasts.
3. Practice Inclusive Marketing and Communication
To maximize conversions from browsing to booking, you should provide customers with clear direction and make all of your marketing communications as inclusive as possible. Best practices include:
Using plain and simple language over technical jargon or overly complex terms.
Ensuring your social media accounts also adhere to accessibility best practices.
Utilizing a variety of communication channels to cater to individual preferences.
Ensuring that digital kiosks (like iPad ordering) can be used by everyone.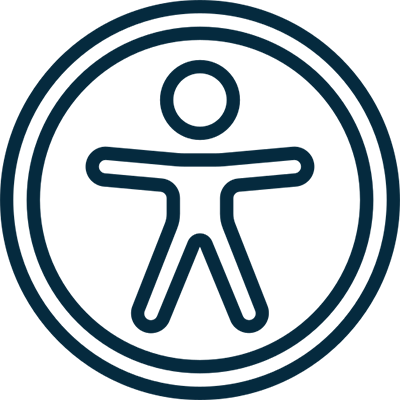 4. Invest in Assistive Technology
Updating your online presence in line with accessibility laws, guidelines, and practices is a great first step. However, your website doesn't magically become inclusive just because you made it accessible. What makes a website truly inclusive is providing options so individual users can make customizations to view web pages in the way that works best for them.
Utilizing tools like the Recite Me Toolbar is a proven way of supporting people online. Once installed, website visitors can create fully customizable online experiences by:
Personalizing font size, type, and color options
Choosing the exact color contrast between the text and background
Utilizing the mask screen tool to help with focus
Using the ruler tool to make reading easier
Downloading content as an audio file as an alternative to reading
Converting page content into over 100 on-screen languages
Having the page read aloud in a choice of 65 languages
Customizing PDF documents or having them read aloud/ translated
Zooming in on any part of a webpage.
Using the built-in spell-checker and a fully integrated dictionary and thesaurus
How Recite Me Can Help
We are proud to work with numerous food and beverage outlets across the US. By embracing accessibility, restaurants cater to a broader customer base and demonstrate a commitment to inclusivity, creating a positive brand image that resonates with a diverse and loyal clientele.
The Proof is in the Data
Our most recent report demonstrates the real-world business benefits of improving website accessibility. Statistics over the last 12 months show that:
Over 41.3 million web pages have been viewed using the Recite Me toolbar.
On average, website visitors who use the Recite Me toolbar on utility websites viewed 6.81 pages, much higher than the average internet journey depth of just 2.8 pages per visit.
Nearly 68 million pieces of content were read aloud using the Recite Me screen reader.
Over 77.5 million pieces of content were translated into different languages.
Start Your Organizational Journey Toward Digital Inclusion Today!
Our team is here to guide you on your mission to achieve digital inclusion. Get started on your online inclusion strategy today by working through the following action points:
Contact our team for expert advice on digital inclusion, tailored toward your specific organizational needs and goals.
Run a free check of your website for WCAG 2.1 AA compliance.
Schedule a free toolbar demonstration to see the difference our technology can make for your disabled applicants and employees.
Try our toolbar or schedule a free demonstration to see the difference it can make to your customers, clients, and employees.