The Accessibility for Ontarians with Disabilities Act (AODA) is a pioneering piece of legislation that sets standards for physical and digital accessibility in Ontario, Canada.
But what does it mean for your business?
Whether you're a private entity seeking compliance tips, a non-profit looking to enhance your operations, or simply an accessibility advocate wanting to learn more about this landmark act, we've got all the answers you need in this handy guide to the AODA.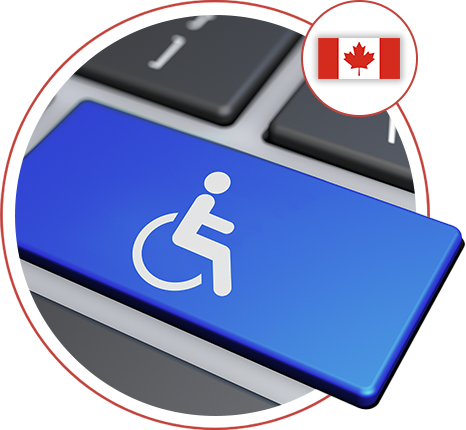 What is the AODA?
Initially enacted in 2005, the act has undergone several updates and iterations to reach its current form. With the ultimate goal of creating a barrier-free society, the AODA has been instrumental in driving accessibility in Ontario. But more than that, it has also served as a model for similar legislation worldwide.
The primary objectives of the AODA are twofold:
To address the immediate needs of people with disabilities.
To prevent the creation of new barriers in the future.
The legislation seeks to accomplish these goals through a comprehensive and systematic approach, focusing on five core standards that address various aspects of accessibility.
What Are The 5 Core AODA Standards?
The following 5 five standards target key areas in which members of the disabled community face issues in daily life and provide organizations with actionable ways to define and remove such barriers.
1. Customer Service Standard
This standard recognizes that customer service is typically the first point of contact consumers have with an organization. It stipulates that organizations establish policies, practices, and procedures to ensure equitable treatment for all customers, and that individuals with disabilities receive the assistance and support they need to access goods and services without facing discrimination.
Requirements for Compliance:
Establish and maintain accessible customer service policies.
Train staff on providing accessible customer service.
Provide accessible formats and communication support upon request.
2. Design of Public Spaces Standard
Public spaces are central to community life and social participation. This standard ensures that individuals with disabilities can access both indoor and outdoor public spaces. It includes requirements for accessible features at locations such as:
Parks and car parks.
Walkways and recreational trails.
Communal recreational areas.
Public restrooms and facilities.
Requirements for Compliance:
Ensure public spaces are designed to be accessible.
Make newly constructed or redeveloped public spaces compliant with accessibility standards.
Create accessible entrances and routes within public buildings.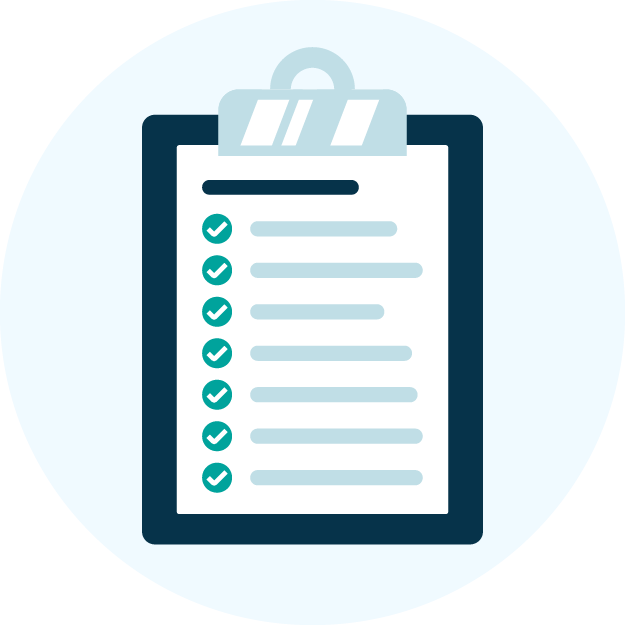 3. Employment Standard
Employment is a fundamental aspect of independent living, and individuals with disabilities often face barriers in finding and maintaining jobs. The employment standard promotes equal employment opportunities, helping organizations tap into a diverse talent pool while ensuring a barrier-free work environment. Guidelines cover areas such as:
Accessible recruitment processes.
Making adjustments and accommodations for employees with disabilities.
Providing accessible workplace information.
Requirements for Compliance:
Develop and implement accessibility policies and plans.
Provide accessible application formats and communication support for job applicants.
Make the necessary workplace adjustments for employees with disabilities.
4. Information and Communications Standard
In an increasingly digital world, accessible information and communication are essential for full participation in society. This standard ensures that individuals with disabilities have equal access to information. A wide variety of accessible formats for print and digital materials are covered under the AODA, including:
Websites
Documents
Public announcements
Requirements for Compliance:
Make websites and web content accessible in line with Web Content Accessibility Guidelines (WCAG) 2.1 Level AA.
Provide accessible formats for printed and digital materials.
Create and implement an accessible feedback process.
5. Transportation Standard
Accessible transportation is essential for people with disabilities to participate in work, education, and social activities. This standard ensures that public transportation systems are designed and operated with inclusivity in mind, enabling independent travel for all. Public transportation services covered under the standard include:
Requirements for Compliance:
Install features like low-floor buses and accessible transit stops.
Develop accessibility plans for transportation providers.
Communicate transportation-related information in accessible formats.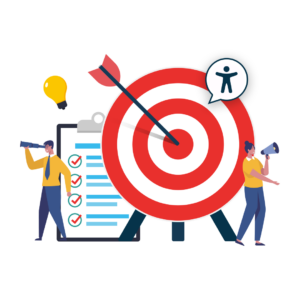 What Types of Businesses Must Comply With AODA?
Specific requirements vary based on the type and size of your business.
Businesses without employees in Ontario are exempt, and there are separate sets of guidelines for private companies and non-profits than public sector organizations.
Private Businesses and Non-Profits
This category includes all private businesses and partnerships that are not classified as public sector under AODA Ontario Regulation 191/11. Examples include:
Employment agencies
Retail stores
Restaurants
Wholesale manufacturers
Construction companies
Charity foundations
Specific compliance requirements are determined by business size, with thresholds broken down into three groups as follows:
Businesses with fewer than 20 employees.
Businesses with 1-49 employees.
Businesses with 50+ employees.
Public Sector Organizations
Designated public sector organizations include:
School boards
Hospitals
Colleges and universities
Public transportation
Public sector organizations have additional responsibilities compared to private and non-profit companies, including:
Filing an accessibility compliance report every two years.
Creating accessibility policies and a multi-year plan.
Training staff and volunteers.
Making plans for accessible self-service kiosks where applicable.
Why is AODA Important for Businesses?
AODA compliance isn't just a regulatory requirement. It's a strategic move that can bring several advantages to businesses:
Improved customer satisfaction – When businesses prioritize accessibility, they create a more welcoming and inclusive environment that enhances customer satisfaction and fosters loyalty.
Expanded market reach – By opening doors to disabled customers, businesses tap into the significant purchasing power of a demographic that accounts for 6.2 million Canadians (1 in every 5 people!).
Legal Advantages – By adhering to the relevant accessibility laws, organizations reduce the risk of getting caught up in costly litigation battles or being slapped with financial penalties.
What are the Consequences of Non-Compliance?
The monetary penalties for non-compliance can be severe. Maximum limits for fines are as follows:
A person or unincorporated organization guilty of a major offence – $50,000 per day.
A corporation – $100,000 per day.
Directors and officers of a corporation with fiduciary responsibility – $50,000 per day.
However, organizations shouldn't think of compliance purely from a financial perspective, as there are several other potential disadvantages of non-compliance:
The PR headache that bad press may cause.
Loss of employer and stakeholder trust.
Negative brand association.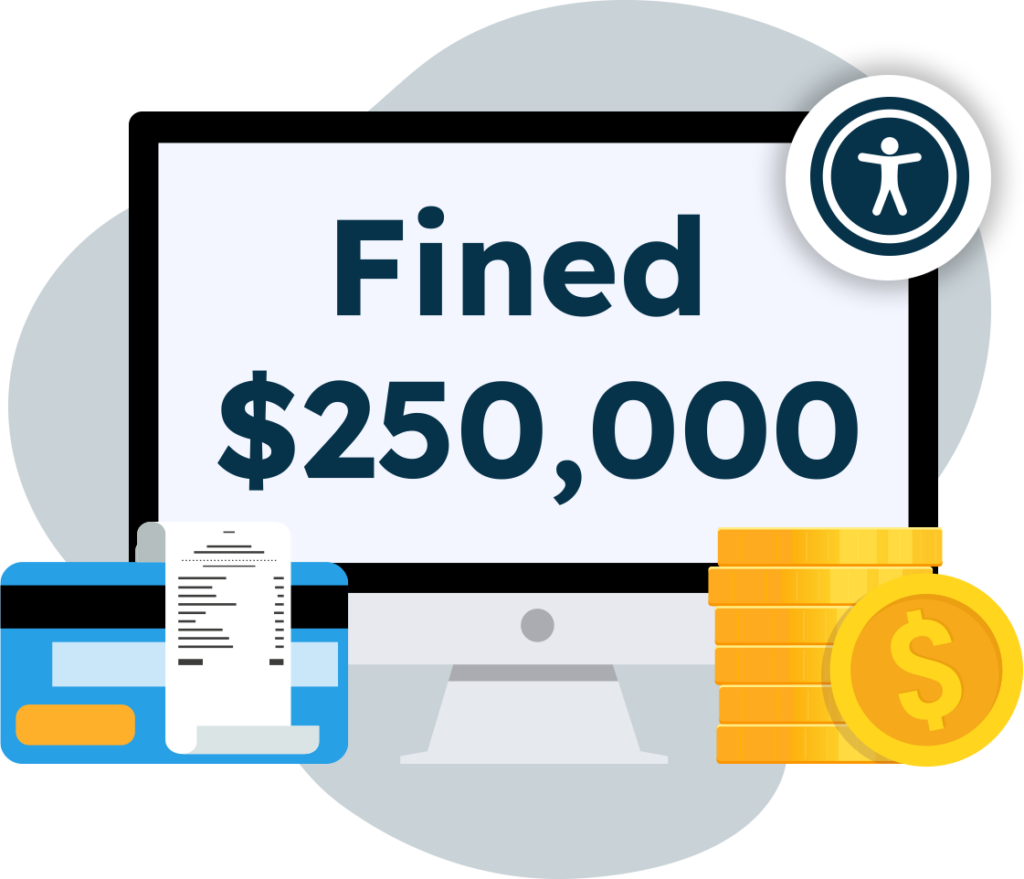 Practical Guidelines for AODA Compliance
Achieving compliance may seem daunting, but following this simple 3-step process can help you meet the requirements effectively with minimal stress.
Step 1: Conduct Accessibility Audits
Assess your organization's current level of accessibility and identify areas that need improvement. Using the AODA standards as a checklist is a good starting point for going through your existing documentation and creating updated processes that are compliant. For companies that decide against hiring an accessibility expert to help them, the provincial government website provides detailed resources for AODA compliance.
Step 2: Develop Policies and Procedures
Create and implement accessibility policies and procedures tailored to your organization's needs, ensuring that they cover all of the relevant AODA standards. If you're not sure how to do this yourself or you're struggling to wade through the available government resources, connecting with a dedicated accessibility partner company might help. For example:
Architects and designers experienced in accessibility best practices can help with plans to construct or renovate public spaces.
Recruitment consultants can help you design an inclusive candidate journey.
Disability employment experts can help you determine which workplace adjustments and accommodations are required.
Web accessibility experts can help you understand the Web Content Accessibility Guidelines.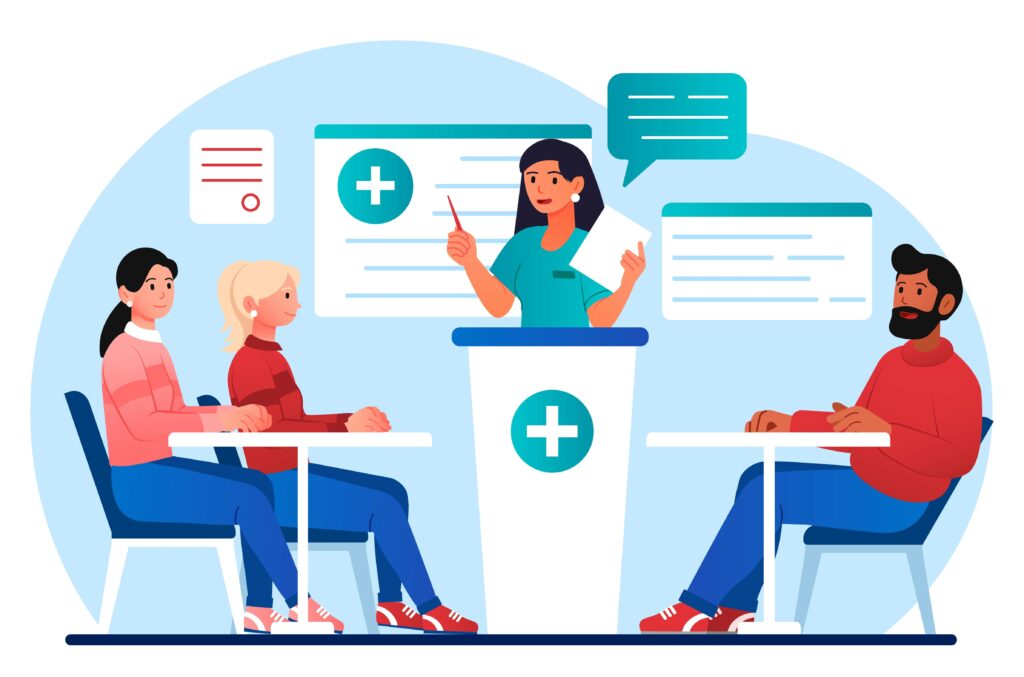 Step 3: Employee Training
Employee training is an investment into both AODA compliance and a more inclusive workplace culture. It empowers your team to provide equitable services and fosters an environment where accessibility is a fundamental part of everyday operations. Plus, it's a proven way to provide better service and improve customer satisfaction scores. Best practices include:
Sticking to a consistent schedule to reduce the risk of uneven service delivery or unintentional lapses in accessibility.
Including problem-resolution scenarios to give employees the skills they need to address accessibility-related issues promptly and effectively.
Keeping records of every training session.
How Do You Know if Your Website Meets AODA Standards?
Determining whether your website meets the required WCAG 2.1 Level AA standard typically includes a combination of automated testing and manual checks that cover elements like:
Colour contrasts
Forms and interactive elements
video and multimedia content
Tools like the Recite Me Accessibility Checker are revolutionizing the way companies address accessibility compliance issues on their websites. The software audits back-end and front-end web development processes by running 390 separate compliance scans in line with WCAG 2.1 and breaking down the issues you should be working to fix, track, and share.
However, achieving AODA web accessibility compliance isn't simply a case of handing over the reins to an expert or snazzy piece of software and washing your hands of it.
Why? Because some degree of involvement and human interaction from your organization will always be required to optimize all of the changes you make. For example, a computer can determine whether an image on a website has an alt-tag attribute or not. However, a human eye is needed to ensure that the alt-tag text accurately describes the image.
Other Accessibility Laws in Canada
Canada has always been at the forefront of promoting accessibility and inclusion for its citizens, starting with the Canadian Human Rights Act of 1977.
Nowadays, the most pertinent piece of nationwide legislation is The Accessible Canada Act (Bill C-81). A federal piece of legislation aimed at creating a more inclusive and accessible society for people with disabilities, the Accessible Canada Act (ACA) was passed in June 2019.
Much like the AODA, the ACA mandates WCAG 2.1 Level AA compliance, with the ultimate goal of removing barriers to create a level playing field for people with disabilities in areas such as employment, transportation, communication and information technology, and the built environment.
However, a major drawback of the ACA is that it is currently limited to public sector organizations – in other words, the federal government and organizations regulated by the federal government.
With the social and political trends toward inclusion becoming ever-more relevant, many local governments have deemed the scope of the ACA insufficient. As such, Ontario isn't the only province to have its own dedicated accessibility legislation. Other examples of provincial legislation include: