Libraries are essential public services that provide people with information, resources, a safe community gathering space, and literacy and learning support. And the best part? Libraries are free and open to everyone. Or are they?
Libraries should be one of the flagships of the American dream because they actively promote upward social mobility and provide everyone with an equal opportunity to achieve success through education, determination, and initiative. Yet, with so much learning, research, and career training taking place online these days, it's surprising how few library websites are inclusive of people with disabilities and those with varied digital access needs.
Why is an Accessible Website Important for Library Patrons?
People use library websites for multiple reasons, including:
Opening accounts and renewing memberships
Browsing digital books
Listening to audiobooks
Accessing research databases
Reading scientific publications
Finding information about public programs
Accessing career centers
Enrolling in online courses
Attending digital labs
Joining book clubs
Asking librarians questions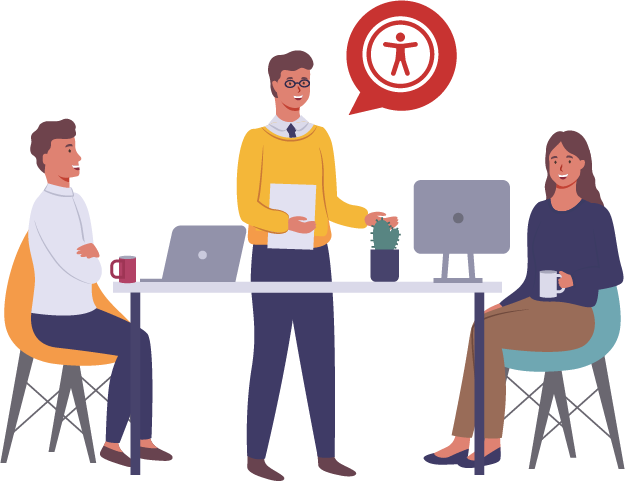 Why Should Your Library Website be Accessible?
One of the cornerstone principles of any library is to offer equal access to learning for everyone. But one in four Americans has a disability that can make accessing information online challenging.
The word 'disability' typically evokes an image of someone in a wheelchair. However, only 2.7 million of America's 61 million disabled residents require a wheelchair or mobility assistance. A significant percentage of the disabled community has 'hidden disabilities.' For example:
With this in mind, the importance of an accessible website should be evident – libraries without one are failing to reach 25% of the community.
What Accessibility Problems do People Face on Library Websites?
The specific online access barriers each individual may face are many and varied. However, broadly speaking, people struggle to consume online content for one of four primary reasons: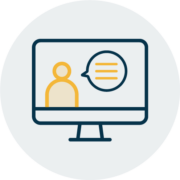 1. They Can't Read It
People with vision problems like partial blindness, color blindness, and deafblindness cannot read information online when the font type, sizing, and spacing are unsuitable.
Those with severe visual impairments need to use a screen reader to have content read aloud.
2. They Don't Understand It
Website visitors who speak English as a second language may need translation assistance to comprehend content.
Deaf patrons are denied information when on-page video content is not presented with captions.
Visually impaired users may struggle to find context when images are missing suitably descriptive alt tags.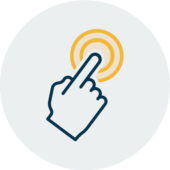 3. They Can't Navigate It
People with cognitive and neurological disorders cannot follow the flow of information if a website isn't clearly written and doesn't run in a logical order.
Website visitors with learning difficulties like ADHD cannot find the information they need on poorly formatted web pages.
Those with physical disabilities may be unable to navigate a website at all if keyboard navigation isn't an option.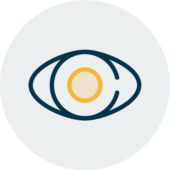 4. They're Scared of It
That sounds dramatic, we know. But…
Site visitors with epilepsy and other conditions that cause disorientation and confusion could be triggered into a seizure by fast-moving image carousels and videos.
Those who already feel marginalized in life will simply click away from a website as soon as they realize it's incompatible with their needs, further compounding their vulnerability.
Accessibility Barrier Examples
As you can see, online access barriers occur whenever an element of a website's design or presentation makes it difficult to read or interact with the content. Let's look at some real-life examples.
Jessica is partially sighted. She wants to sign up for library membership, check out some e-books, and join the library book club. But the website doesn't have appropriately coded headings, so her screen reader cannot skip to the sections she wants to read to find the right information. Plus, the images used to promote each service are missing alt tags, so she can't get any contextual information from them.
Jordan has dyslexia. He wants to sign up for an online course but can't research his options thoroughly to find the details he needs because the text isn't presented in a dyslexia-friendly font and is not suitably aligned. Additionally, the poor color contrast between the text and background makes it impossible for him to read the breakdown of each course in detail.
Helena doesn't speak or read English as a first language. She wants to attend a digital lab to become more fluent and sign up for an online career fair but is struggling to understand the information. Unfortunately, the contact form is missing labels, so she doesn't understand where to click to contact a librarian and ask for help. She finds an explainer video, but the auto-generated captions are inaccurate and create even more confusion.
How to Make Your Online Content More Accessible
To maximize inclusion and meet your organizational goals for growth, having an accessible website is a must. So, how do you go about making your library website accessible?
1. Familiarize Yourself with WCAG Guidelines
Worldwide accessibility guidelines are in place to help you make your website more accessible. The Web Content Accessibility Guidelines (WCAG) are the gold standard, and level AA is typically the minimum reference point when discussing 'making a website accessible.'
2. Comply with National and Local Web Accessibility Legislation
There are two critical pieces of website accessibility legislation in the US: Title III of the Americans with Disabilities Act (ADA) and Section 508 Amendment to the Rehabilitation Act. Both exist to ensure that disabled website visitors are not treated less favorably online.
3. Invest in Assistive Technology
A proven way of supporting people online is by utilizing assistive technology. Embedding accessibility software on your website allows you to support a diverse range of users by providing tools that allow them to create fully customizable online experiences.
Top Tips on How to Create an Inclusive Library Environment
Webmasters should follow these steps to make library websites easier for everyone to read, focus on, and understand.
1. Use a content management system that supports accessibility – Be sure to check that your layouts, themes, widgets, and plugins are compatible with WCAG standards.
2. Think about the layout – Group relevant topics under separate and fully descriptive labels.
3. Use headings correctly to structure your content – Website visitors use headings to scan a page to see if the content is relevant to them.
4. Include alt text for all images – Make sure they are suitably descriptive and contextually relevant. Learn how to create alt images for accessibility here.
5. Be mindful of color use and color contrasts – The newest WCAG recommendations require a contrast ratio of 4.5:1 for normal text (14 point) and 3:1 for large text (18 point +).
6. Ensure documents are designed for accessibility – Pages that open in a new window and display as a PDF cannot be read using a screen reader.
7. Optimize navigation – Websites should be easy to navigate using a mouse, trackpad, keyboard, and, ideally, voice-activated assistive technology.
How Recite Me Can Help
Recite Me's innovative suite of accessibility on-demand tools makes websites accessible and inclusive for a diverse range of people:
The Recite Me Checker audits back-end and front-end web development processes by running 396 separate compliance scans in line with WCAG 2.1 and breaking down the issues you should be working to fix.
The Recite Me Toolbar promotes inclusivity by allowing end users with sight loss, cognitive impairments, learning difficulties, physical disabilities, and varying linguistic needs to access your website per their individual needs and preferences.
Client Spotlight: Ulster County Library Association
The Ulster County Library Association creates opportunities for public libraries in Ulster County to collaborate. Recite Me's suite of accessibility and language tools help them to provide inclusive online experiences for people with disabilities, learning difficulties, visual impairments, and those who speak English as a second language.
"When the Ulster County Library Association reviewed Recite Me, it was one of the few projects that received universal approval and excitement. It just makes so much sense to make our web resources available to as many people as possible, regardless of physical disability or language needs. Once we purchased the platform, it was so easy to implement that we breathed another sigh of relief. Although the platform is affordable, its value exceeds the amount we paid for it."
Kara Lustiber, Treasurer, Ulster County Library Association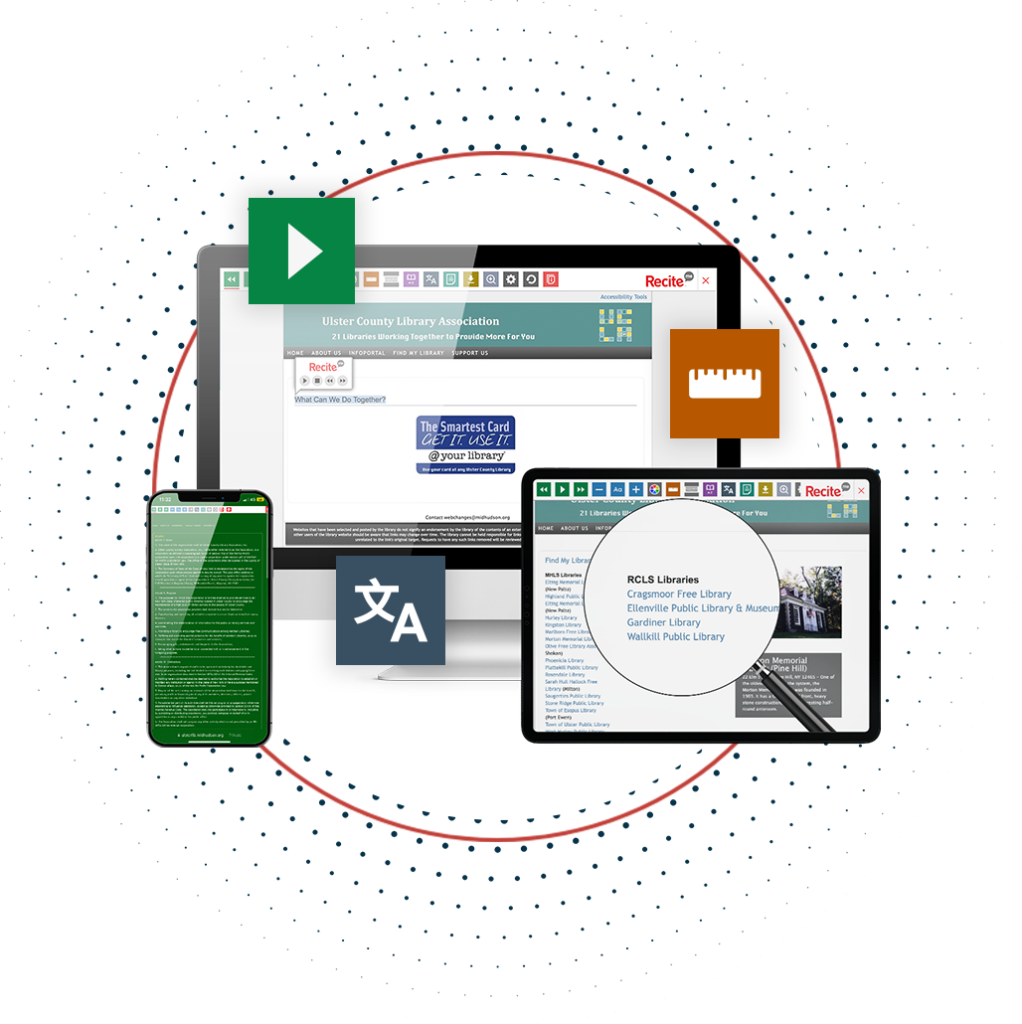 What the Data Says
Thousands of organizations using Recite Me technology are already benefitting from their investment. Results from our 2022 annual report show that during the previous 12 months:
The Recite Me toolbar was active on over 5000 websites
Individual toolbar usage increased by 59% to over 5.5 million users.
We made 34.4 million pages of web content inclusive.
On average, Recite Me toolbar users viewed 6.33 web pages per session – more than double the internet average of 2.8 pages per session.
Start Your Web Accessibility Journey
Our team is here to help you on your mission to provide more inclusive online experiences. Get started on your online inclusion strategy today by working through these action points:
Try our toolbar or schedule a free demonstration to see the difference it can make to your customers, clients, and employees.