In 2022, we are proud to have continued to expand the types of content we cover from webinars to podcasts to comprehensive downloadable guides. As we are busy planning what's on the horizon for 2023, we thought it'd be appropriate to look back over the past year and highlight our most popular pieces of content. Below, in no particular order, we have detailed our top 5 pieces of content from the last year.
Online Accessibility and Inclusion Toolkit
This year, we published our Digital Inclusion Toolkit that was developed to help businesses make a real difference in the lives of the millions of people around the world who encounter online barriers. The 40-page document provides practical advice covering the complete landscape of online accessibility from how to write an accessibility statement to our top tips for providing an inclusive recruitment journey.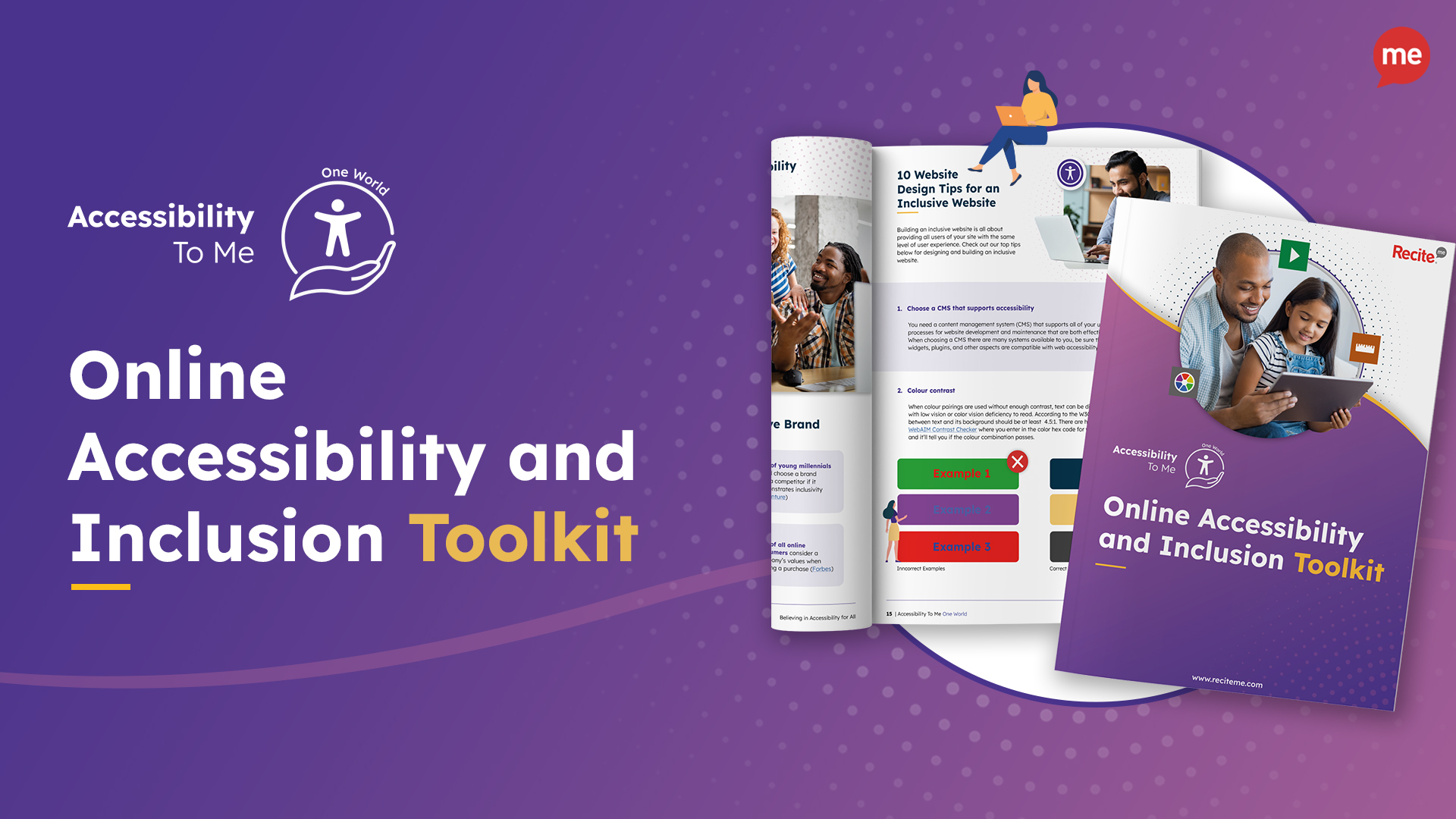 Digital Accessibility Makes News in Hidalgo County
In September, Recite Me caught the attention of local news with the addition of Recite Me language and accessibility tools to the Hidalgo County government website. At a press conference led by Hidalgo County Judge Richard F. Cortez, county officials shared their excitement in offering a more inclusive online experience, enabling website visitors of all abilities, including people with visual impairments, to access the website barrier-free.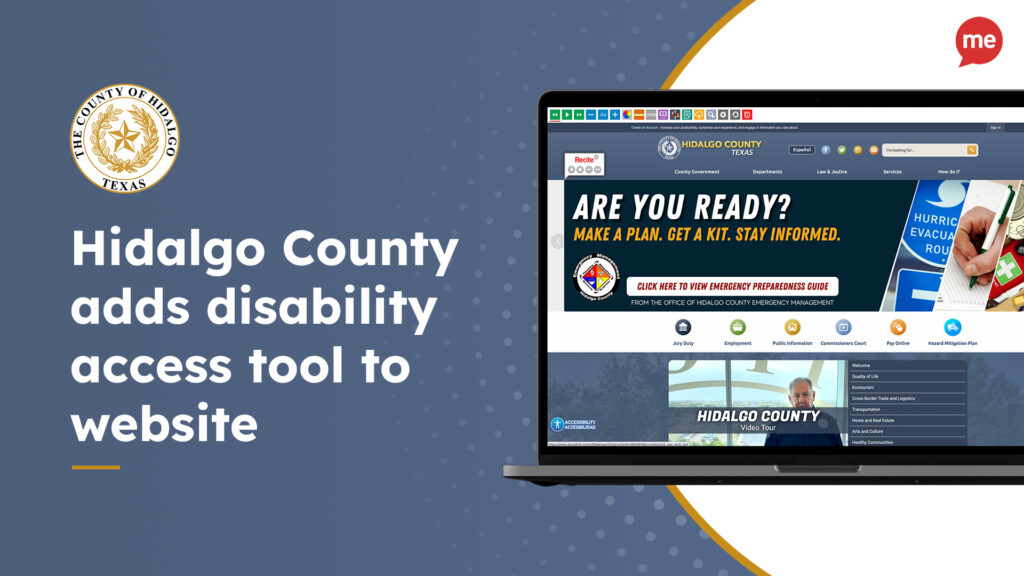 Breaking Down Online Barriers at The Greater Baton Rouge Food Bank
Greater Baton Rouge Food Bank was one of the first food banks in the country to implement Recite Me language and accessibility tools, providing inclusive support for everyone. To celebrate this, we caught up with Kristen Bellatti, Communications and Donor Relations Coordinator at the Greater Baton Rouge Food Bank, who shared with us the importance of an accessible food bank website and the direction and commitment the food bank is taking on D&I to support their community for years to come.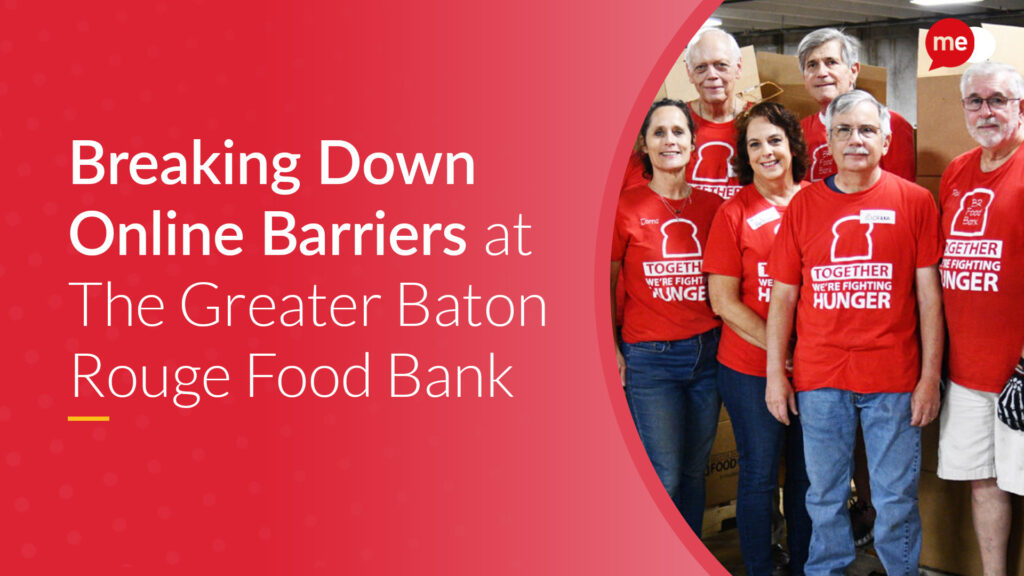 Accessible Air Travel for Disabled Passengers 
For many passengers, accessibility issues begin from the very first time they click on a travel website. Globally, airport and airline websites receive millions of clicks every day, and the diversity of site visitors is incredibly wide-ranging. In this article, we took a look at the entire passenger journey from all accessibility standpoints.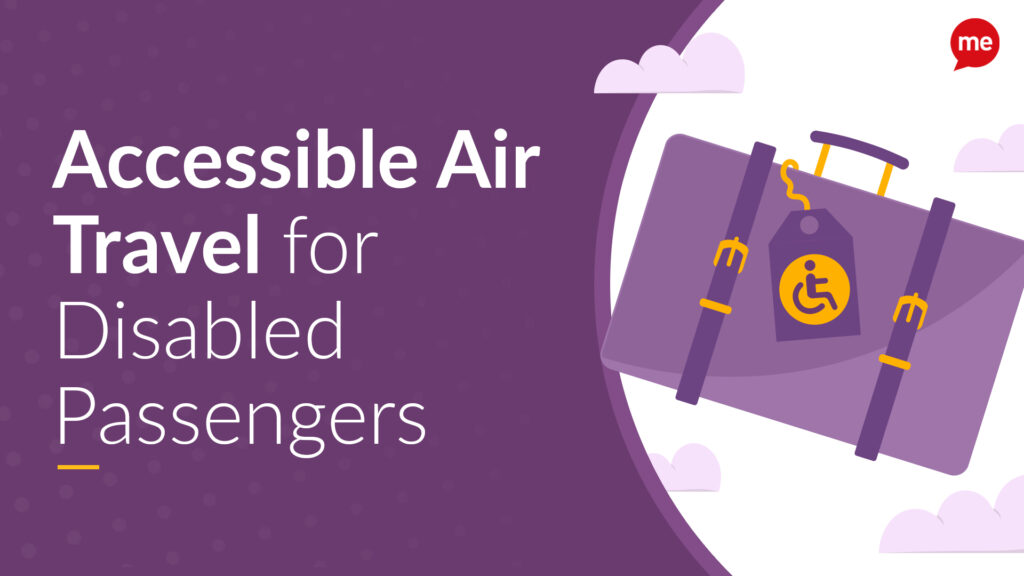 How Many People with Disabilities Use Your Website?
Ross Linnett, Recite Me Founder and CEO, wrote a guest blog on 'How Many People with Disabilities Use Your Website?'. In this insightful article, Ross answers common questions that we are often asked by organizations that are looking to provide an inclusive website.