July is Disability Pride Month. Celebrated every year to commemorate the passing of the landmark Americans with Disabilities Act (ADA) on July 26th, 1990, this month-long observance is a powerful platform to promote inclusivity, raise awareness about the rights of people with disabilities, and foster a society that embraces diversity.
Want to learn more about Disability Pride and what ADA legislation means for your business and your disabled customers and employees? Then you're in the right place!
Why Should You Care About Disability Pride?
The short answer is that disabilities affect way more people than you may think, as one in four Americans has a disability. That's over 61 million people.
For individuals with disabilities, Disability Pride Month provides a valuable opportunity to honor and embrace their unique identities, experiences, and contributions, celebrate their achievements, challenge societal stigmas, and advocate for their rights.
For organizations, Disability Pride initiatives provide a timely reminder to prioritize accessibility and ensure that all premises, products, services, and digital platforms are inclusive and welcoming to all. Plus, open discussion creates opportunities for employees, customers, and stakeholders alike to learn about the importance of diversity and inclusion.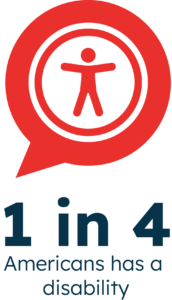 Is it Really True That One in Four Americans is Disabled? 
Yes, and we know that seems like a lot. But it's essential to remember that not all disabilities are physical – or even visible. 
There's an outdated assumption that the term disability is synonymous with someone in a wheelchair – which isn't entirely illogical, given that the wheelchair has become the international symbol of disability. Yet, of the 1 billion people worldwide with a disability, only 1% need a wheelchair.
Of course, people with physical disabilities do need to be supported. But people with hidden disabilities often need help too. For example, it's estimated that within the American population:
What is the Americans with Disabilities Act?
The ADA is a landmark civil rights law prohibiting discrimination against individuals with disabilities. It aims to ensure equal opportunities in various aspects of life via the following key provisions:
Employment – Discrimination against qualified candidates with disabilities is prohibited, and employers must make reasonable accommodations to enable employees with disabilities can perform in their roles.
Public Accommodations – Public spaces such as restaurants, stores, hotels, and entertainment venues must be accessible to individuals with disabilities.
Transportation – All public transportation facilities and vehicles must be accessible to individuals with disabilities.
State and Local Government Services – State and local governments must provide equal access to programs, services, and activities, regardless of ability.
Digital Provisions of the ADA
In recent years, the ADA's scope has expanded to include digital accessibility. The rise of internet technologies has placed a spotlight on the need for improved accessibility on digital platforms. 
Websites are not mentioned specifically throughout ADA documentation. However, courts have already interpreted that the law applies to both online and physical environments. That means websites and digital content must be suitably accessible so that individuals with disabilities can navigate and interact with them to obtain information effectively.
Title I, Title II, and Title III of the ADA all make accessibility provisions, and Section 508 Amendment to the Rehabilitation Act adds an extra layer of accessibility protection. 
Read more about Web Accessibility and the ADA. 
What Does the ADA Mean for Business? 
Complying with the ADA and providing everyone with equal access to digital products and services is the right thing to do. But there are several other reasons to provide fair and equitable experiences for disabled clients, customers, and employees. 
Investigations and Lawsuits
The Department of Justice (DOJ) may initiate investigations into businesses suspected of ADA violations. Plus, both private individuals and disability advocacy organizations can file lawsuits against companies for ADA violations, seeking monetary damages and injunctive relief to enforce compliance. Based on current figures, the number of ADA website-based lawsuits is expected to reach 4,220 by the end of 2023 – an increase of 185 year-on-year, and almost double the number filed annually just five years ago.
Revenue 
There's a significant financial incentive to become inclusive because the disposable income of the US working-age population with disabilities is $490 billion. A digital marketing strategy that provides inclusive customer journeys is therefore essential, because:
85% limit their shopping to websites they know are accessible.
71% of disabled users leave a website they find hard to use, yet only 8% will contact the site owner about barriers they experience.
For 81% of users, ease of use is more important than price, and 82% of users with access needs would spend more if there were fewer barriers.
Source: ClickAwayPound 
Brand Reputation
Businesses that don't prioritize accessibility may face reputational damage, negative publicity, and further loss of custom from consumers who value inclusive practices. Modern-day consumers are becoming more and more socially conscious in their purchasing habits, with reports suggesting that 52% of online consumers consider a company's values when making a purchase. The bottom line is that if your company isn't seen as inclusive, many customers will just take their dollars and spend them elsewhere. 
Why an Accessible Website is Essential for Organizations in the Disability Space
Disabilities rights groups, support networks, and local government schemes work hard to support some of the most vulnerable members of our society. The simple fact is that the more a company does to provide access to information, the more people it can reach. So, it makes sense that these organizations should be taking an active lead in tackling web accessibility. Besides, knowing that support is available is not worth much if the websites people need to navigate to seek assistance are inaccessible to them. 
How Recite Me Can Help
Recite Me's innovative suite of accessibility on-demand tools makes websites accessible and inclusive for a diverse range of people: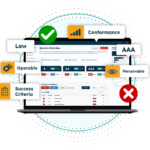 The Recite Me Checker
The Recite Me Web Accessibility Checker audits the back-end and front-end of web applications and development processes by running 396 separate compliance checks in line with WCAG 2.1 and breaking down the issues you should be working to fix.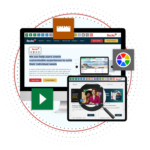 The Recite Me Toolbar
The Recite Me Toolbar promotes inclusivity by allowing end users with sight loss, cognitive impairments, learning difficulties, physical disabilities, and varying linguistic needs to access your website in line with their individual needs and preferences. 
Organizations Leading the Way
Recite Me is proud to work with numerous clients in the disability space already. We are delighted that so many organizations are committed to providing inclusive online journeys for the communities they serve. Our current client list includes:
"Disability Rights Tennessee is thrilled to offer the Recite Me toolbar to its web users. People do not always have the assistive technology they need to navigate online. This robust and fully customizable toolbar will allow all users to access our web content and services. Offering tools like Recite Me makes business sense for everyone that has a presence on the web."
Start Your Web Accessibility Journey
Our team is here to help you on your mission to provide more inclusive online experiences. Get started on your online inclusion strategy today by working through these action points:
Contact our team for more advice about WCAG standards and the web accessibility legislation that applies to your organization.
Find out more about the Recite Me Web Accessibility Checker.
Schedule a free demonstration to learn how our technology can help you. 
Run a free check of your website for WCAG 2.1 AA compliance. 
Find out more about the Recite Me Toolbar.
Try our toolbar or schedule a free demonstration to see the difference it can make to your customers, clients, and employees.