The leisure and entertainment industry is worth billions of pounds and covers everything from food and drink to museums, theaters, and attractions. In the post-COVID-19 era, following a time when it was almost impossible for customers to be involved in leisure and entertainment activities at all, inclusion for everyone is something that businesses in the sector should be striving for in order to recoup losses, grow their business, and solidify their future success.
Most leisure and entertainment businesses are aware of this, and most have already made their premises accessible to those with physical disabilities. However, to be genuinely inclusive, organizations must also consider hidden disabilities and the online access issues that occur long before customers arrive at their physical location.
Website accessibility barriers exclude millions of people from finding the information they need to visit your business and buy your products and services. So if your company isn't walking the walk regarding online inclusion, you're missing out on some serious consumer spending.
Why Your Website Needs to be Accessible 
The leisure and entertainment sector is in a unique position to capitalize on inclusion as a strategy for success due to the market forces and consumer trends that are already driving change:
Access over ownership – Compared to previous generations, modern consumers prefer experiences over purchasing material possessions. They prioritize excellent service and convenience over the ownership of physical goods and set aside a higher percentage of their disposable income for entertainment, events, and activities.
An inclusive consumer mindset – Online consumers consider company values more than ever, particularly the millennial and Gen Z generations. If you're not seen as doing your bit to be inclusive and help everyone equally, people will simply take their money elsewhere and spend it with a competitor that does.
On-demand information – The surge of reliance on online information throughout the global pandemic means there is more demand than ever for entertainment and leisure information to be readily available and easily accessible on websites. People rely on websites to:
Book tickets online

Make reservations

Check venue information

Purchase memberships

 

Who Faces Online Access Barriers?
The World Health Organization estimates that one in every five people has a disability that can make accessing information online challenging. In the leisure and entertainment sector, where business is bolstered by tourism dollars in addition to domestic spending, that equates to hundreds of thousands of potential customers. Specific access barriers include:
Vision problems – 2.2 billion worldwide suffer from visual impairments. In the US, the NIS estimates that 14 million people have some form of sight loss.
How Much Money is Your Business Losing?
From a revenue perspective,
 people with disabilities control $8 trillion in annual spending worldwide, which equates to about $490 billion in the US. 
When you don't have an accessible website, browsers simply won't convert to customers. According to research surveys that specialize in analyzing the online habits and experiences of people with disabilities:
Companies Leading the Way
We are delighted to welcome businesses committed to providing inclusive online journeys, and we're proud to work with several organizations in the leisure and entertainment sector already. Our current client list includes:
Best Western
With over 4,000 hotels in over 80 countries worldwide, Best Western Group Great Britain is committed to providing quality services from the moment someone lands on their website all the way through to check out. 
"At BWH Hotel Group Great Britain we are committed to making travel accessible to everyone. Recite Me supports guests in finding and booking independently owned hotels across Great Britain." 
Chris Bowling, Head of Digital Marketing and E-Commerce, at Best Western Hotel Group
Read more about Best Western's implementation of Recite Me here.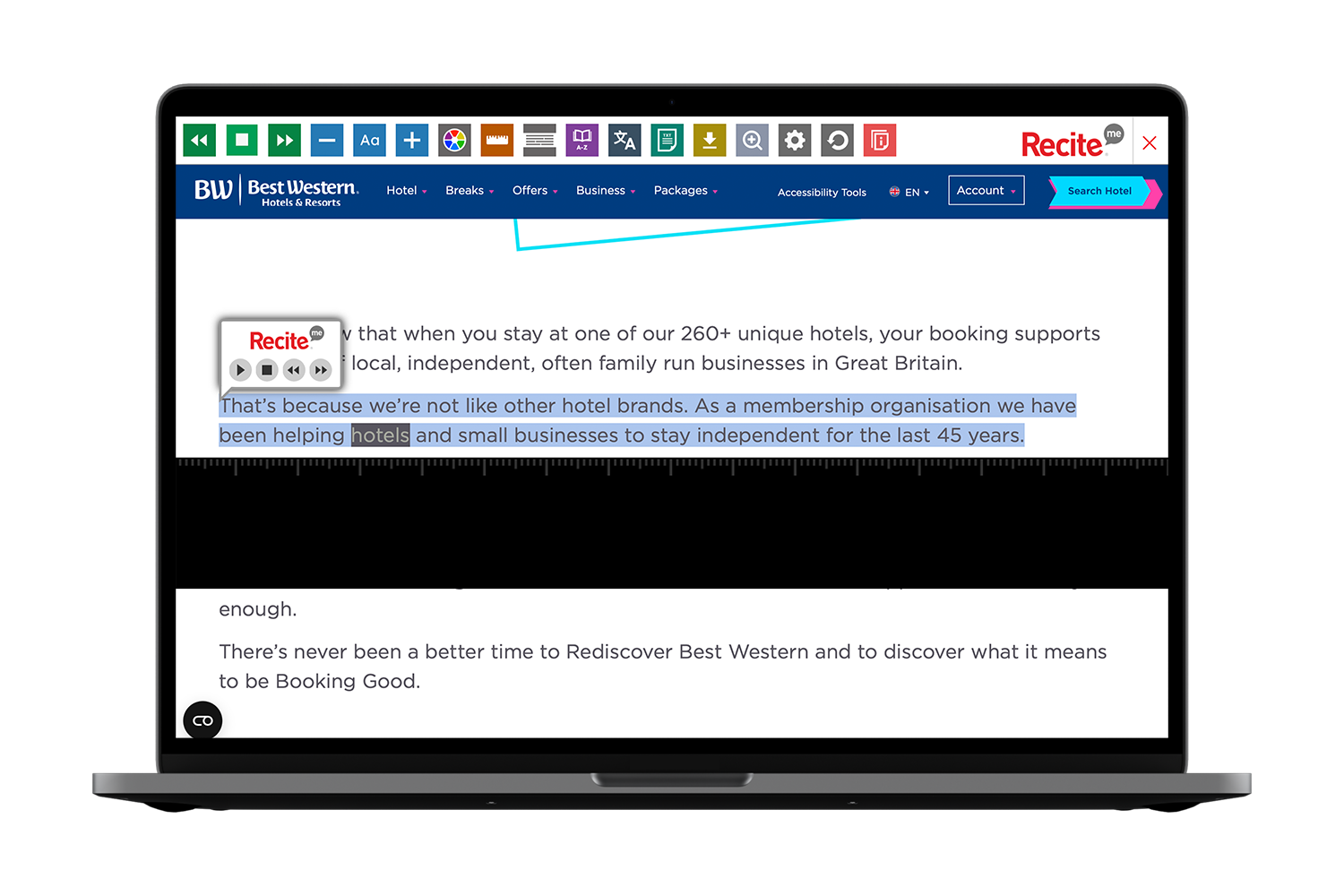 Scottish Event Campus
The Scottish Event Campus (SEC) features five interconnected exhibition and meeting spaces, including a 13,000-capacity concert, sporting, and special events arena. The venue hosts up to 140 events annually, attracting more than a million visitors, and was home to the 2014 Commonwealth Games.
"We are committed to making a visit to the Scottish Event Campus (SEC) an enjoyable experience for everyone, and that includes using our websites. "
Ross Dempsey, Digital Marketing Manager, Scottish Event Campus
The Inn Collection Group
The Inn Collection Group has an expanding portfolio of inns across Northumberland, County Durham, Cumbria, and North Yorkshire. The company's ethos is to provide excellent customer service, and quality experiences, and provide customers with the perfect place to eat, drink, sleep, and explore.
"As a group, we endeavor to be somewhere for everyone. This starts with guests locating us online and having full accessibility to our websites to make informed decisions on where they should stay."
Dan Evans, General Manager, The Inn Collection Group
Curve Theatre
Curve is a state-of-the-art theatre based in the heart of Leicester's vibrant Cultural Quarter. Over 750,000 people annually engage with Curve through performances and projects in Leicester, across the UK, and internationally.
"We believe everyone should be able to access high-quality arts and culture, both on and off Curve's stages. With assistive technology available on our website, the entire online experience is more accessible and personal for every visitor. "
Chris Stafford, Chief Executive, Curve Theatre
How Recite Me can Help
The Recite Me assistive toolbar promotes inclusivity by allowing people to access websites in the way that best suits them. Once activated, accessibility features can be used individually or combined to make multiple adjustments for ultimate ease of use. Users can:
Personalize font size, type, and color options to make each web page easier to read.

Utilize the mask screen tool, which isolates parts of the page to help with focus.

Use the ruler tool to make reading easier.

Download content as an audio file as an alternative to reading.

Convert page content into over 100 different on-screen languages.

Have the page read aloud in a choice of 65 different languages.

Customize PDF documents and have them read aloud or translated.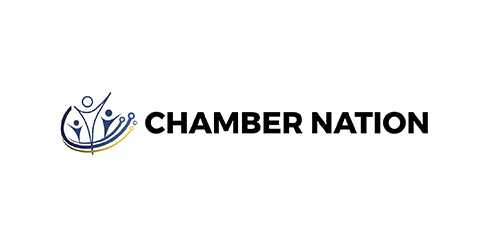 What the Data Says
Recite me is now installed on over 3,700 websites, and over the last 12 months, our data shows that:
The Recite Me assistive toolbar was launched over 4 million times

Over 25 million web pages were viewed using the toolbar

Over 5 million individual styling changes were made

31.5 million pieces of content were translated into different languages

Over 43 million pieces of content were read aloud
Become Inclusive Today!
Now is the time to embrace online accessibility and make your website inclusive. Recite Me is quick and easy to implement on your website and can usually be installed in under an hour.
For more information, please contact our team or request a live demonstration of our toolbar.