There are many voices in the accessibility space, some of them loud, that assert extravagant claims about being able to achieve website accessibility in a matter of minutes, while others promise legal compliance with just a few lines of code. Unfortunately, due to the nature of our business and the markets in which we operate, we occasionally face criticism when we're incorrectly associated with these companies.
We want to emphasize a crucial point – we do not make any such claims, nor will we ever do so. It is important to understand that achieving true accessibility and legal compliance are not simple tasks that can be accomplished instantaneously. The solutions that make such bold claims are unable to fundamentally alter the website's structure, which is what truly matters in terms of conformance and compliance.
Yet, with so many companies offering so-called 'failsafe solutions' these days, we're being asked with the increasing frequency where we stand on the issues of accessibility vs usability vs compliance – and how effective our products are at achieving any of them. 
So, it's time to talk about the elephant in the room, tackle these questions head-on, and clarify our market position. To explain properly, we need to go back to the very beginning…
How it All Started
Like many SaaS companies, Recite Me was initially born out of frustration – and the desire of one strong-willed individual to find a better solution. You may already be familiar with the story of how Reed Hastings founded Netflix after becoming annoyed at paying a $40 overdue fine when he rented the Apollo 13 movie from Blockbuster. Well, Recite Me's inception has a similar root cause. 
Our CEO and founder, Ross Linnett, has dyslexia. After struggling with reading and writing-based subjects throughout school and university, Ross was eventually diagnosed, but not until after graduation. He was provided with personal assistive technology by his employer, but it was limited to just one computer. It was helpful, but at a time when tablets and smartphones were becoming increasingly prevalent, it didn't present a holistic solution. Ross noticed that he was at a widening disadvantage online without additional resources to overcome his exclusion. 
The situation may have been different, but the thought process of these two visionary CEOs was very much the same. Just like Hastings, Linnett found himself thinking there must be a better way.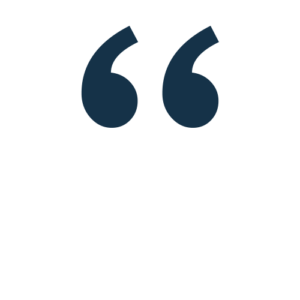 "Lots of people require accessibility adjustments. Whether it's a temporary need because of an accident or injury, a long-term requirement due to a lifelong condition, or simply a byproduct of the natural ageing process, many of us struggle to access information on the internet in the same way as everyone else."
Ross Linnett, Founder and CEO
What Does the Word "Accessibility" Really Mean?
The Oxford Learners Dictionary defines the word Accessibility Accessibility as:
How easy something is to reach, enter, use, see, etc.
How easy something is to reach, enter, use, etc. for somebody with a disability
How easy something is to understand
So, what can we take from this definition? Interestingly, while website accessibility is not mentioned specifically, digital accessibility is referenced directly under definition 1 by the inclusion of the following examples: 
Data accessibility and reliability are essential factors in today's business world.
Accessibility to something. Accessibility to computers is vital.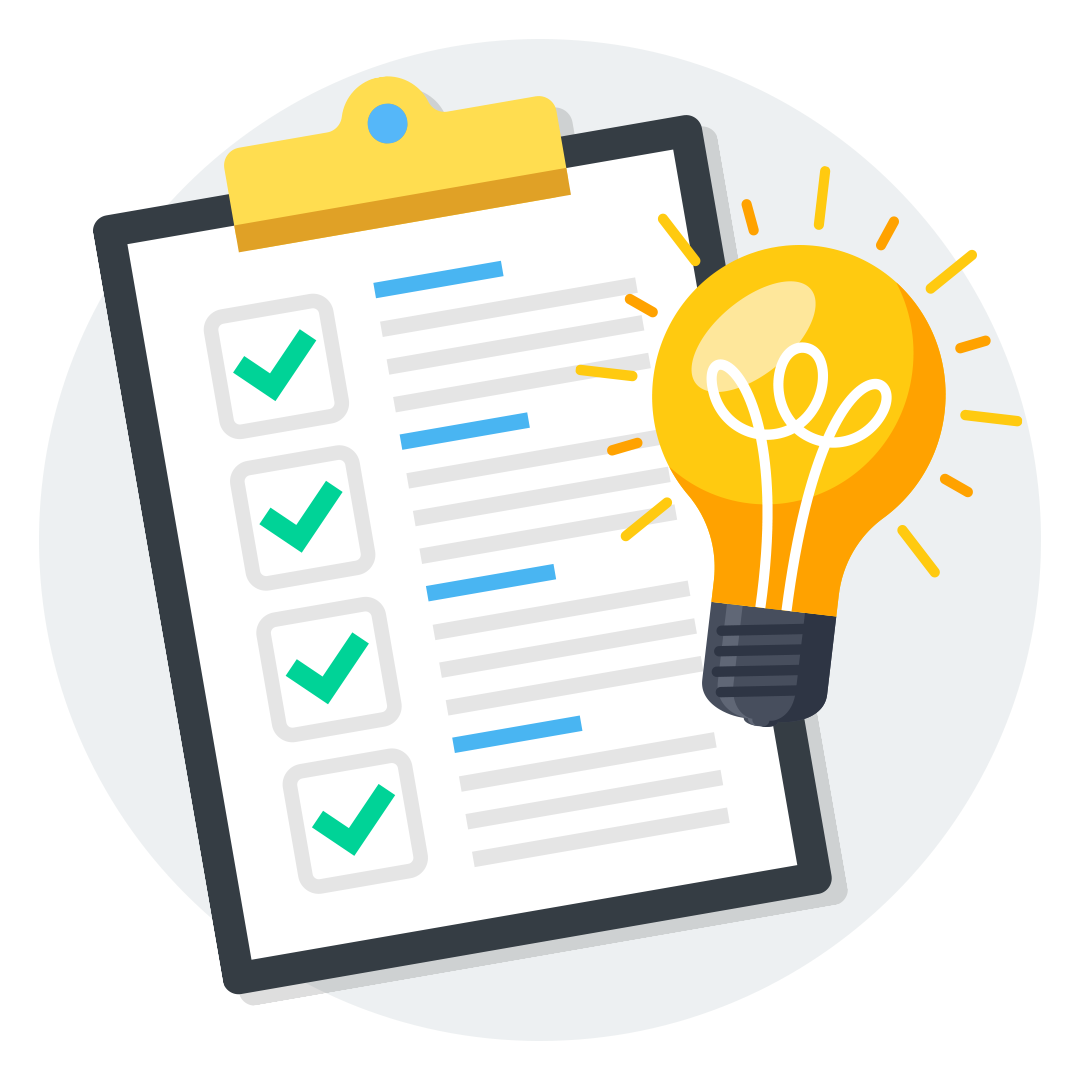 In the online world, disabled website visitors need adjustments to ensure websites are usable, just as someone in a wheelchair would need a ramp or elevator to access goods and services in the physical world. Making online information easier for everyone to access and understand is at the very core of what we do at Recite Me, and we're passionate about creating great user experiences for disabled people. And the good news is, we're not alone. There's a whole heap of amazing accessibility advocates out there, also pushing for more inclusive practices to ensure disabled people are not treated less favorably online.
However, with an increasing focus on inclusion and equity in today's modern society, the phrase 'web accessibility' has become synonymous with web accessibility compliance in recent years. With this in mind, it's essential to understand that usability is just as important a consideration as compliance because without considering how usable their website is, no business can offer a truly inclusive online journey – regardless of whether it meets the required compliance standards or not. So in the Recite Me definition, accessibility is only the first part  of the equation, rather than the final result:
Enter The Recite Me Assistive Toolbar
When Ross came up with the concept of the Recite Me Toolbar, the focus was on creating a great user experience for all internet users – regardless of background and ability. It was never about ticking the due diligence boxes or promising organizations accessibility compliance in an increasingly litigious environment. Rather, it was a straightforward way for companies to take responsibility and help people by providing more choices. By allowing website visitors to make customizations and consume content in their preferred way, the user experience is improved for everyone.  
We've always been transparent in letting people know our toolbar won't make websites accessible in a compliance sense. There's no magic wand for that, and no website can become inclusive just because you've made it accessible. 
In short the Recite Me Toolbar is not, and has never been a compliance fix. What our toolbar does is make websites more usable for people who don't have their own assistive technology.
Not Everyone has their own Assistive Technology
The assumption that everyone has access to their own assistive technology is far from reality. According to the World Health Organisation (WHO), only 1 in 10 people worldwide have access to the assistive technology they need. This stark disparity highlights the urgent need to address the accessibility gap.
Limited access to assistive technology stems from various factors such as economic disparities, inadequate healthcare systems, and social barriers. High costs and limited availability pose challenges, particularly in low- and middle-income countries. Addressing this disparity requires concerted efforts from private companies, governments, technology companies, web developers, and advocacy groups.
Prioritizing the development of accessible online platforms, adhering to web accessibility standards, and promoting awareness about the importance of online accessibility and assistive technology are key steps toward creating a more inclusive digital landscape where everyone has equal opportunities to participate and thrive.
Accessibility Developments
As Recite Me grew, we worked on continually developing and improving the toolbar to help more people. For example, we added several new features and made on-page and text-to-speech translation functions available in as many languages as possible. However, despite significant success and adoption by many big-name brands, it became clear that we needed to add another level to our product offering to keep working toward our ultimate goal of online inclusion for all. 
As we've already mentioned, there's no one-size-fits-all fix for website accessibility. In fact, most companies find they need to make a series of changes to create an inclusive experience for as many people as possible. Couple this with the fact that legal web accessibility compliance was becoming an increasingly hot topic, and the need to expand our suite of accessibility-on-demand tools became apparent.
Tackling Website Accessibility Compliance 
The difference between us and the majority of our competitors is that we understand that accessibility and usability are not the same things. They're more like two sides of the same coin. On one side is how your website is built, and on the other is how people navigate and interact with your website. Together, these factors combine to create an inclusive website. In other words, Accessibility + Usability = Inclusion. 
Unlike our assistive toolbar, the Recite Me accessibility checker does help with web accessibility from a legal compliance standpoint. In fact, that's what it is specifically designed to do. It audits back-end and front-end web development processes by running 396 separate compliance checks in line with WCAG 2.1.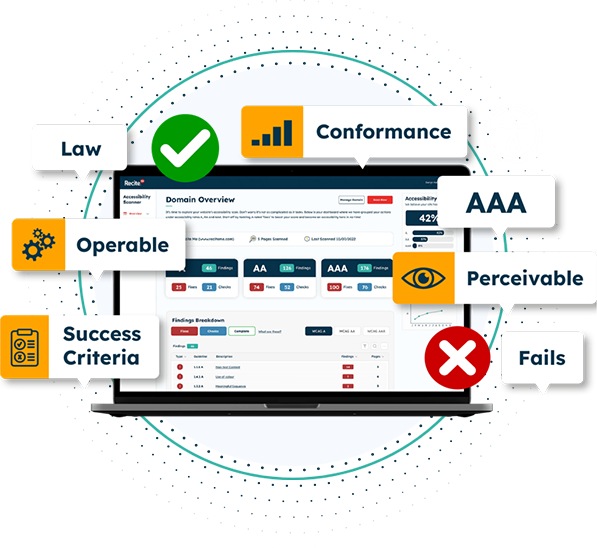 Of course, it doesn't take the hard work, investment, or effort out of becoming compliant. That's the responsibility of each individual company. The role of our technology and our team is to identify and break down the issues to fix, guide clients on implementing the required changes, and help organisations develop a better understanding of the Web Content Accessibility Guidelines (WCAG) and best practices for a WCAG-compliant web build. 
Everyone Playing Their Part for Greater Inclusion
By supporting organizations to take responsibility and not rely on disabled people to make their own adjustments, we can all help create a better online world where everyone feels included.
It doesn't matter whether you're a tech company building websites to WCAG standards, an auditing company helping organizations with a hands-on approach, or a regular business using Recite Me accessibility solutions. Ultimately, we're all working towards the same goal of creating a great user experience for disabled people online. That's always been our passion and primary motivating factor, and it always will be. 
Got questions or feedback? Then get in touch today! Our team is always open to conversations about how we can learn more from the wider web accessibility community to continually improve our products and help as many people as possible.