As COVID-19 infection rates across the country continue to decline, travel and tourism numbers are quickly ramping up. The 2022 Spring Break travel season is nearing record-breaking numbers at airports across the country. With experts predicting that Summer 2022 will be the busiest travel season in history, now is the time to make your website accessible and inclusive to as many people as possible.
Travel and tourism bring countless benefits to cities and towns, as well as the counties in which they are located. Tourism not only generates additional revenue and boosts the local economy, it also puts smaller, local cities and towns on the map, creates jobs, and helps develop infrastructure.
By making your county tourism website more accessible and inclusive for those with diverse abilities and varying linguistic needs, you can make your county a destination for all travelers.
Accessibility and Tourism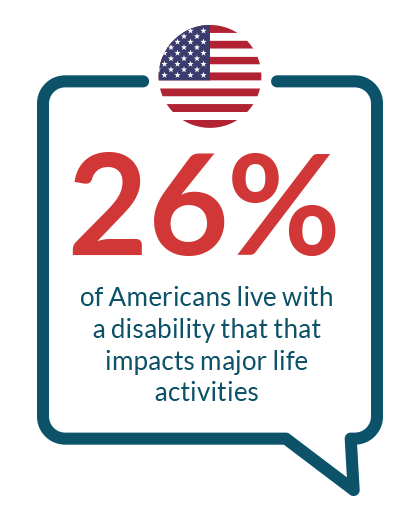 When we think of accessible travel, we might think of accommodations to help people move from one place to another, enjoy attractions, and participate in activities without barriers. But we often forget about the preparation and effort it takes to plan a getaway in the first place. This is where digital accessibility becomes a key factor in making your county an inclusive and welcoming destination for everyone.
Businesses, museums, parks, restaurants, hotels, and attractions of all kinds are taking steps to be more inclusive for the 26% of the US population with some form of disability, as well as the 60 million people in the US who speak a language other than Engish at home. It only makes sense to follow their lead toward digital inclusion by making your website more inclusive and accessible with Recite Me assistive technology.
Benefits of an Accessible Website
Recite Me offers a full suite of language and accessibility tools that let your website visitors customize the appearance and functionality of each page in a way that works best for them. This includes people with disabilities and people who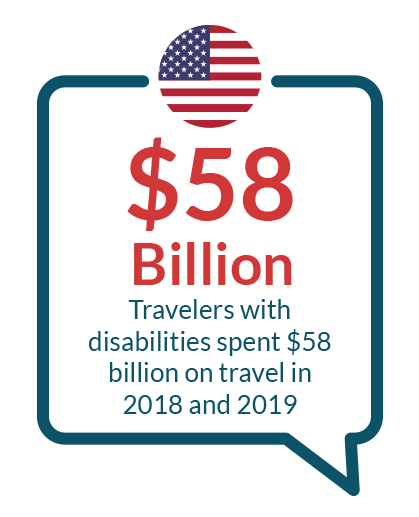 speak a language other than English at home, both of which may have a hard time understanding and interacting with your online content otherwise.
Accessible websites tend to see more traffic and more time spent on each page, which in turn leads to a greater number of people being able to access and participate in tourism activities in your county. After all, people with disabilities and their travel companions spent over $58 billion on travel in 2018 and 2019, meaning that doing the right thing is also a smart business decision.
We have many partners in the travel industry who have taken the next steps to embrace accessibility and become inclusive to all customers, including Dutchess County Tourism, the National Civil Rights Museum, and Orlando International Airport.
How Can Recite Me Support Your County Tourism Website?
What makes a website truly inclusive is giving people as many choices as possible to customize and consume the information in a way that is tailored to their individual needs. That's where Recite Me assistive technology comes in.
Our assistive toolbar supports a diverse range of internet users by providing tools to create a fully customizable experience. Our accessibility features can be used individually or combined to make multiple adjustments for ultimate ease of use. Once users have set their preferences, those settings persist across all pages they visit using our toolbar.
Users can:
Personalize font size, type, and color options to make each web page easier to read.

Utilize the screen mask tool, which isolates parts of the page to help with focus.

Use the ruler tool to make reading easier.

Download content as an audio file as an alternative to reading.

Convert page content into over 100 different on-screen languages.

Have the page read aloud in a choice of 35 different languages.

Customize PDF documents and have them read aloud or translated.
Recite Me is simple to implement and, in many cases, can be installed in under an hour by adding just a few lines of JavaScript to your web pages.
Contact our team to find out more, or book a toolbar demo to see our software in action.