Founded in 1977 by local domestic violence advocates working in communities across the state, the MCEDV has created change in how residents of Maine understand and respond to abuse, giving a unified voice in policy discussion in the capital city of Augusta.

To foster communities where the diversity, dignity, and contributions of all are respected, and domestic abuse and violence no longer exist, the MCEDV has broken down online barriers for those with disabilities, learning difficulties, visual impairments, and those who speak English as a second language.
The assistive technology on the MCEDV website provides a range of unique features for website visitors to use. This includes screen reading functionality, multiple reading aids, customizable styling options, and an on-demand live translation feature that boasts over 100 languages including 65 text-to-speech and styling options.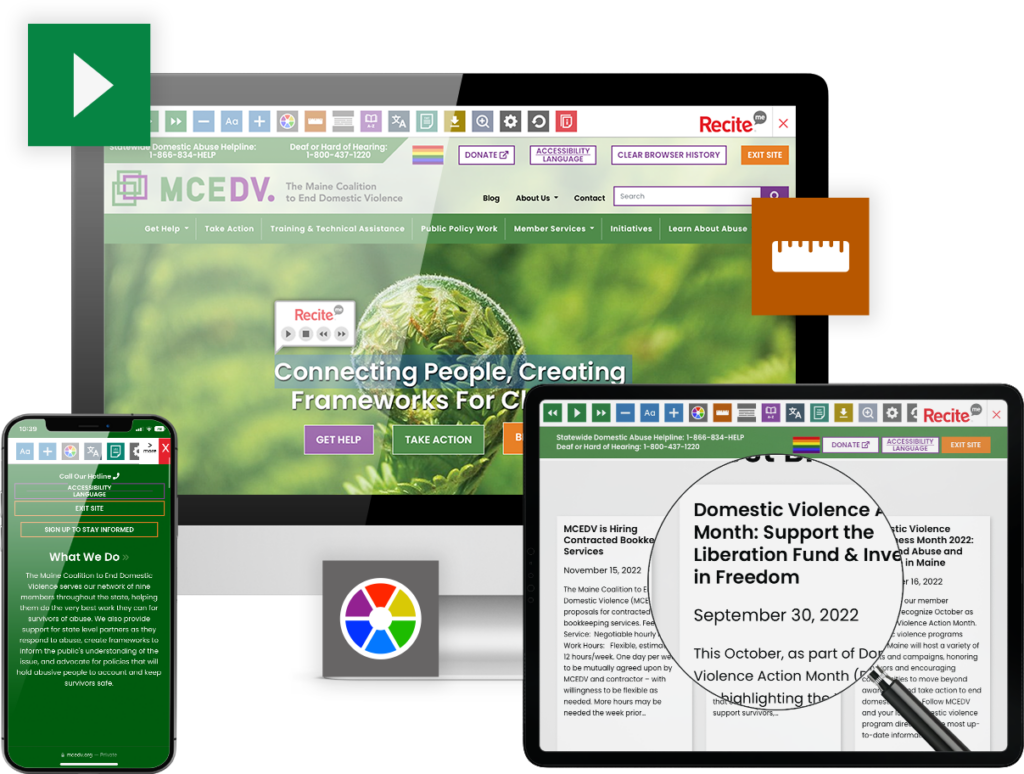 Regina Rooney, Education & Communications Director at the MCEDV commented,
"Access for all is integral to the MCEDV. Everyone should have access to information about domestic abuse and violence. Recite Me's toolbar gets us closer to that goal."
"People with disabilities, people who speak other languages, and people with low literacy all face exacerbated challenges when facing domestic abuse. Implementing Recite Me's web accessibility toolbar is one way we can help overcome those hurdles. Everyone should have access to information about domestic abuse and violence."
To try the customizable toolbar on the MCEDV website, select Accessibility | Language in the top navigation bar.
To learn more about the Recite Me toolbar and how it can help you create an inclusive digital experience please contact the team or book a demo.