The Boys and Girls Clubs of Larimer County (BGCLC) is breaking down digital barriers by providing Recite Me language and accessibility tools on their website. 
For more than 30 years, BGCLC has served the youth in Larimer County. Through amazing programs, caring staff, and a safe atmosphere, they give youth a place to go when they need support, care, and most importantly, fun. They give youth a place to call home!
The Boys and Girls Clubs of Larimer County is dedicated to providing a world-class Club experience that assures success is within reach of every young person that enters their doors. 
As part of their commitment to their community, BGCLC implemented Recite Me assistive toolbar on https://www.begreatlarimer.org/ to make their website digitally inclusive and allow visitors to customize their content in ways that work best for them.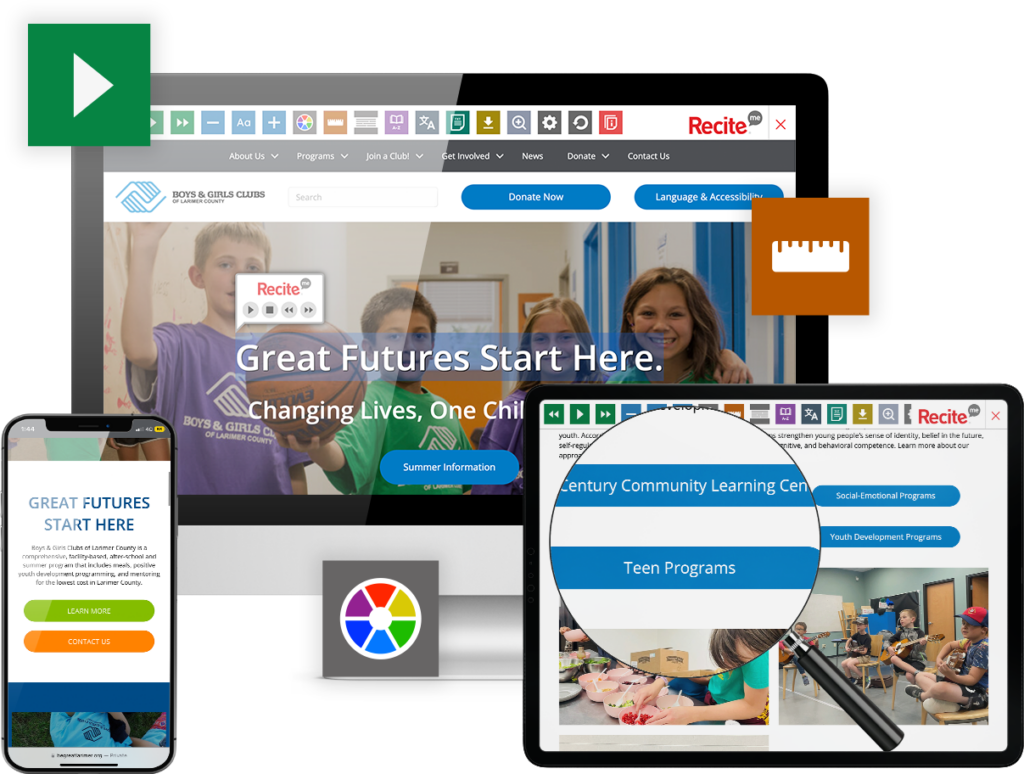 Jessica Schultz, Marketing Manager, Boys and Girls Clubs of Larimer County commented:
"We are so excited to work with Recite Me to improve access to our services for families in Larimer County, especially those who need us the most. Language translation was a need for us, and they were one of the only software options to offer this feature. Their customer service is top-notch, and they are incredibly easy to work with. Thank you, Recite Me, for helping make our website accessible to more people in our community!"
The accessibility and language tools on BGCLC provides features such as screen reading functionality, multiple reading aids, customizable styling options, and an on-demand live translation feature that boasts over 100 languages including 65 text-to-speech and styling options.
If you would like more information on how your organization can provide an inclusive online experience by using assistive technology, contact our team or book a real-time demonstration.