The principles of equitable healthcare extend way beyond physical medical facilities and services. They encompass the virtual realm as well. By embracingembracing the principles of website accessibility, healthcare organizations can truly fulfill their mission to serve every patient, regardless of unique needs and circumstances.
Join us as we explore the challenges faced by individuals with disabilities on healthcare websites, discuss the practical steps organizations can take to enhance accessibility, and examine the broader implications of creating an inclusive healthcare environment.
The Digitization of the Healthcare Sector
The advent of online platforms has ushered in a new era of healthcare information and services, revolutionizing the way individuals engage with their health and well-being. Healthcare websites have evolved beyond static repositories of information. They are now dynamic hubs that bridge the gap between patients and their healthcare providers.
People go online for several healthcare-related reasons, including:
Finding a doctor
Making appointments
Attending telehealth consultations
Researching symptoms
Refilling prescriptions
Paying medical bills
Buying medical insurance
Accessing test results


The convenience of digital platforms to achieve these tasks empowers patients to play a more active role in their healthcare journey and manage their well-being more effectively.
But there's a problem. Many healthcare websites are not accessible to everyone.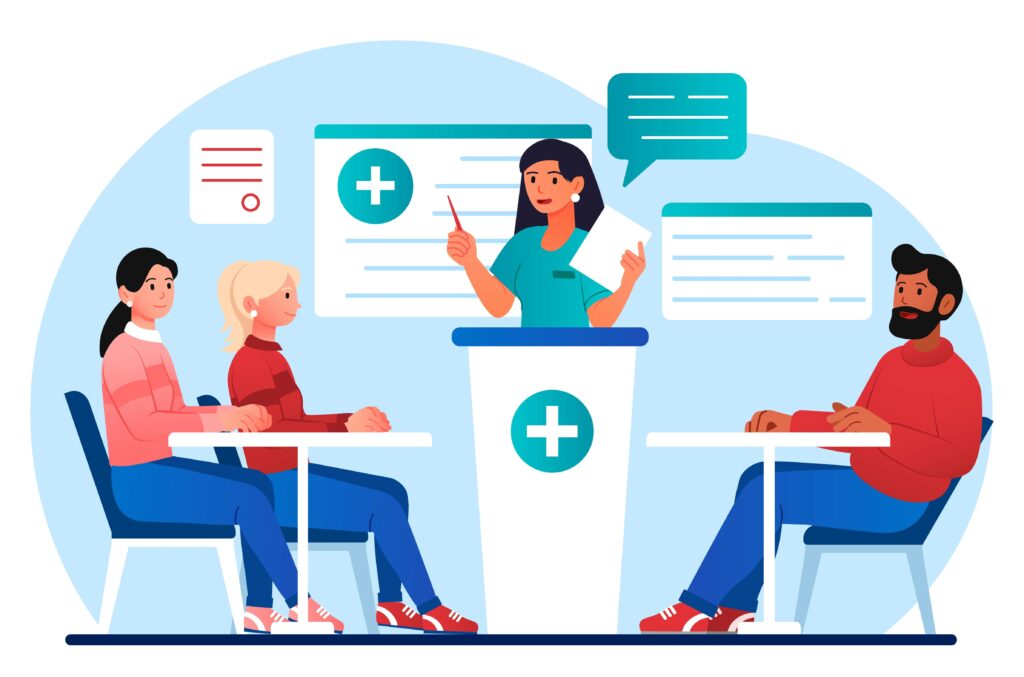 Who Needs Help Accessing Healthcare Online?
On average, 1 in every 4 Americans has a physical, visual, auditory, cognitive, or neurological disability that can make accessing information online challenging. That's 20% of the population:
By very nature, individuals with disabilities need more regular checkups, treatment, and assistance from health organizations. So it's essential that healthcare providers make the information on their websites accessible. Otherwise, disabled people face further barriers and risk receiving an unequal standard of care.
Why is an Accessible Website Important for Healthcare Organizations?
Accessible websites align with the core goals of the healthcare sector, which include improving patient-centered care, eliminating discrimination, and supporting our aging population:
Patient-centered Care – By being inclusive of various disabilities, accessible websites empower people to manage their healthcare regime independently. It's vital that healthcare organizations encourage autonomy, rather than patients feeling like they're passive recipients of higher-level medical decisions.
Anti-discrimination – Healthcare and medical services should be provided without bias or prejudice. Inclusive websites extend this ethos to the digital realm by dismantling access barriers to ensure those with disabilities are not treated less favorably when seeking information or services.

Our Aging Population – One in every six Americans is 65 or older. That's nearly 55 million people. As the aging population increases, so does the prevalence of physical disabilities, visual impairments, hearing loss, and additional challenges related to technology adoption and digital literacy.
What Accessibility Problems Do People Face on Healthcare Websites?
Online access barriers occur whenever an element of a website's design or presentation makes it difficult to read or interact with the content. Generally speaking, online barriers arise due to problems with reading, navigation, or comprehension.
Readability Issues
People with vision problems like partial blindness, color blindness, and deafblindness cannot read information online when the font type, sizing, and spacing are unsuitable.
Those with severe visual impairments need to use a screen reader to have content read aloud.
Users with neurodivergent traits like dyslexia, dyspraxia, and hyperlexia struggle with reading due to insufficient color contrasts between the text and background.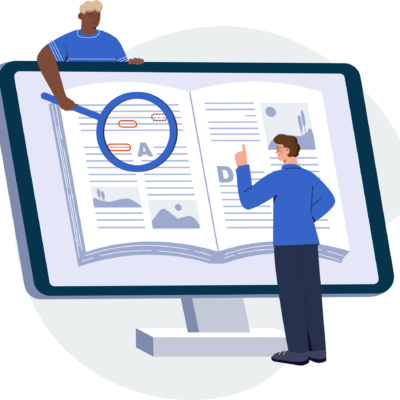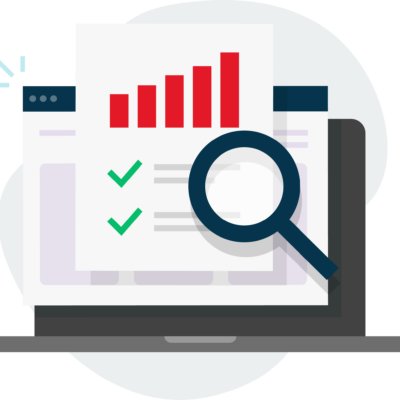 Navigation Issues
Website visitors who speak English as a second language may need translation assistance to comprehend content.
Deaf patients are denied information when on-page video content is not presented with captions.
Visually impaired users may struggle to find context when images are missing suitably descriptive alt tags.
Comprehension Issues
Website visitors who speak English as a second language may need translation assistance to comprehend content.
Deaf patients are denied information when on-page video content is not presented with captions.
Visually impaired users may struggle to find context when images are missing suitably descriptive alt tags.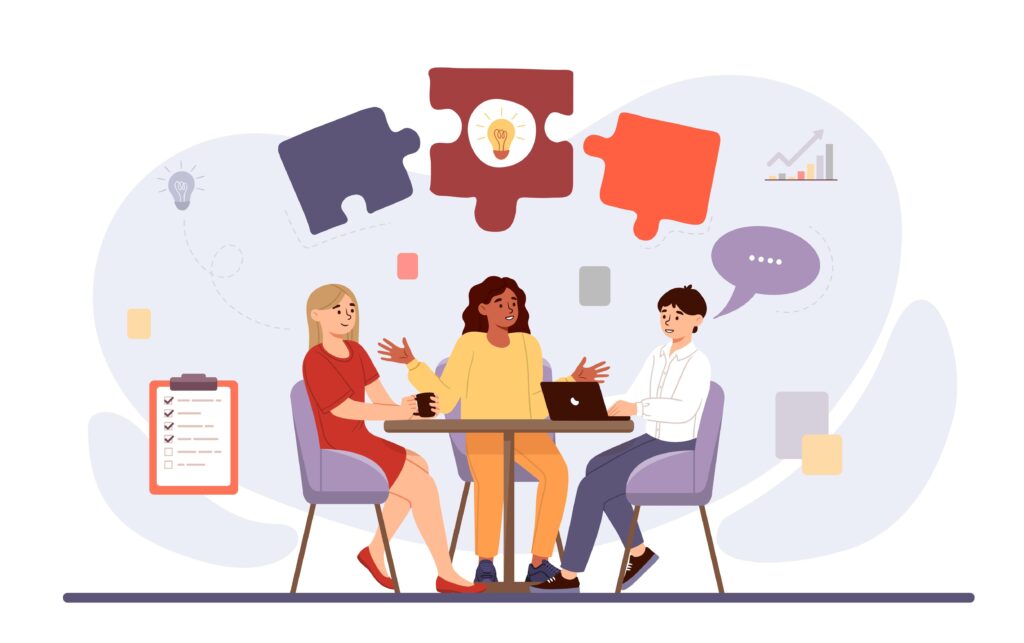 The Business Case for Website Accessibility
Many organizations shy away from making website accessibility improvements, perceiving them to be either too expensive or too complex. Yet, solutions are readily available, and the investment is well worth considering the potential for costly legal repercussions when websites remain inaccessible. Plus, there are several business benefits to be gained from improved digital inclusion.
Legal Risks
By law, all federally funded healthcare organizations and several types of public-facing organizations must provide accessible information for individuals with disabilities. The two key pieces of US web accessibility legislation are:
Title III of the Americans with Disabilities Act (ADA)
Failure to comply can leave organizations open to fines and budget-draining legal proceedings. The number of digital accessibility lawsuits filed annually continues to increase. The number of cases brought to court has almost doubled since 2018, with a record number of 4,061 ADA web and app-related cases filed last year.
Increased Patient Engagement
Accessible websites remove barriers that hinder interaction and keep patients engaged in their healthcare journeys. This allows for a more collaborative and coordinated approach, with patients and their families playing key decision-making roles alongside healthcare providers to ensure emotional well-being and physical comfort in addition to meeting targeted treatment needs.
Improved Outcomes
When you increase understanding and trust by providing accessible websites and inclusive communication channels, patients become more communicative with healthcare providers, which typically results in:
Improved treatment adherence
Higher customer satisfaction scores
Continuous improvement via patient feedback
Access to New Markets
Increased focus on web accessibility and inclusivity is especially poignant in the context of telehealth services and online consultations – both of which are booming markets. The global telehealth market is projected to grow from $142.96 billion in 2023 to $504.24 billion by 2030, offering immense promise for disabled patients to receive medical guidance and care without the hurdles of physical mobility.
3 Steps to More Accessible Online Content
To maximize inclusion and meet your organizational goals for growth, an accessible website is a must. But exactly how do you go about making your website accessible? Follow these steps to get started.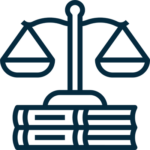 1. Familiarize Yourself with Accessibility Legislation and Guidelines
In addition to the nationwide laws mentioned above, some states have implemented additional levels of web accessibility legislation. For example, in 2021, Colorado became the first state to enforce specific web accessibility laws for government and local public entity websites.
You should also familiarize yourself with the Web Content Accessibility Guidelines (WCAG). WCAG provides an internationally recognized framework for anyone involved in building and maintaining a website. In terms of compliance, Level AA is typically the minimum reference point when discussing 'making a website accessible.'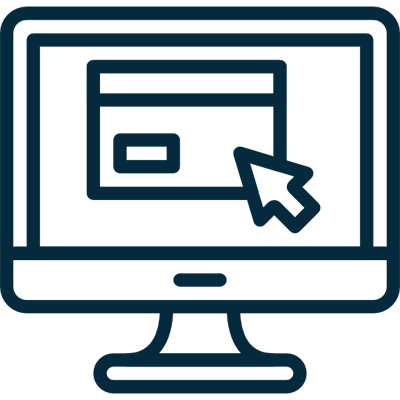 2. Audit and Update Your Website
Most credible web designers are familiar with accessibility best practices. Plus, handy tools like the Recite Me Website Accessibility Checker can provide an at-a-glance overview of where your content falls short and what improvements are needed. General best practices for enhanced accessibility include:
Using a content management system that supports accessibility
Utilizing a logical and consistent layout
Applying headings correctly to structure written content
Including alt text for all images
Being mindful of color use and color contrasts
Ensuring documents are designed for accessibility
Optimizing for keyboard navigation
You can find out more in our accessibility guide for webmasters.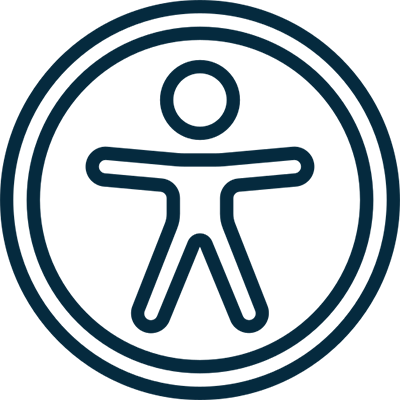 3. Invest in Assistive Technology
Investing in assistive technology like the Recite Me Toolbar is a proven way of supporting people online. Once installed, website visitors can create fully customizable online experiences by:
Personalizing font size, type, and color options
Choosing the exact color contrast between the text and background
Utilizing the mask screen tool to help with focus
Using the ruler tool to make reading easier
Downloading content as an audio file as an alternative to reading
Converting page content into over 100 on-screen languages
Having the page read aloud in a choice of 65 languages
Customizing PDF documents or having them read aloud/ translated
Zooming in on any part of a webpage.
Using the built-in spell-checker and a fully integrated dictionary and thesaurus
How Recite Me Can Help
Recite Me's innovative suite of accessibility on-demand tools makes websites accessible and inclusive for a diverse range of people:

The Recite Me Website Accessibility Checker audits back-end and front-end web development processes by running 396 separate compliance checks in line with WCAG 2.1 and breaking down the issues you should be working to fix.

The Recite Me Toolbar promotes inclusivity by allowing end users with sight loss, cognitive impairments, learning difficulties, physical disabilities, and varying linguistic needs to access your website per their individual needs and preferences.
Organizations Leading the Way
We are proud to work with numerous healthcare providers across the US. Our current client list includes:
"All of our lives are touched by cancer at some point, and it can be an overwhelming and isolating experience. We hope that providing a more inclusive online experience will allow as many people as possible to connect with the support and resources they need and deserve during their cancer experience. "
What the Data Says
Thousands of organizations using Recite Me technology are already benefiting from their investment. Results from our 2022 annual report show that during the previous 12 months:
The Recite Me toolbar was active on over 5000 websites
Individual toolbar usage increased by 59% to over 5.5 million users.
We made 34.4 million pages of web content inclusive.
On average, Recite Me toolbar users viewed 6.33 web pages per session – more than double the internet average of 2.8 pages per session.
Start Your Organizational Journey Toward Digital Inclusion Today!
Our team is here to guide you on your mission to achieve digital inclusion. Get started on your online inclusion strategy today by working through the following action points:
Contact our team for expert advice on digital inclusion, tailored toward your specific organizational needs and goals.
Run a free check of your website for WCAG 2.1 AA compliance.
Schedule a free toolbar demonstration to see the difference our technology can make for your disabled applicants and employees.
Try our toolbar or schedule a free demonstration to see the difference it can make to your customers, clients, and employees.