On a national level, Australia is home to an incredibly diverse range of languages. So if your website is not able to be translated on screen or read aloud in the reader's language of preference, you could be missing out on a serious percentage of your target market.
Languages Trends in Australia
The dominant language spoken across Australia is English, but several other languages are spoken too. Data from the latest census show that:
29.8% of the population (nearly 8 million people) were born in another country.
One in every five of those residents speaks a language other than English at home.
Australia's population stands at 25.6 million, and English is the only language spoken by 73%. However, that still leaves over 7 million people with alternative language preferences. The top 6 are:
Mandarin – over 595,000 speakers
Arabic – over 320,000 speakers
Cantonese – over 280,000 speakers
Vietnamese – over 270,000 speakers
Italian – over 270,000 speakers
Greek – over 230,000 speakers

The next most popular languages are Hindi, Spanish, and Punjabi.
The Impacts of Language on Business
Having customers that speak a language other than English creates a problem for marketers. Businesses would be unwise to discount the spending power of over 7 million people, so websites need to accommodate a range of linguistic preferences.
For businesses operating internationally, it's also worth noting that 47% of internet users globally are non English speaking, a statistic that makes website accessibility in multiple languages an even higher priority.
Public sector bodies and not-for-profit organisations also need to accommodate for varying linguistic needs on their websites. Australians' many and varied language preferences mean a significant proportion of residents need language support to access public services like education, healthcare, transport, etc.
Using Assistive Technology to Be Inclusive
Using assistive technology like the Recite Me toolbar is an easy and cost-effective way to include customers who don't speak English as a first language.
Translating websites into multiple different language formats without assistive technology is both time- consuming and costly. Budget restraints often limit the number of languages you can choose, and some languages like Arabic and Hebrew are complicated to code and involve significant changes to the layout and graphics so that each page can be read from right to left.
Recite Me can usually be installed on your website in under an hour with just a few lines of JavaScript, and instantly provides your website visitors with access to:
Text translation in over 100 languages
Text-to-speech in 35 languages
A built-in dictionary and thesaurus to check definitions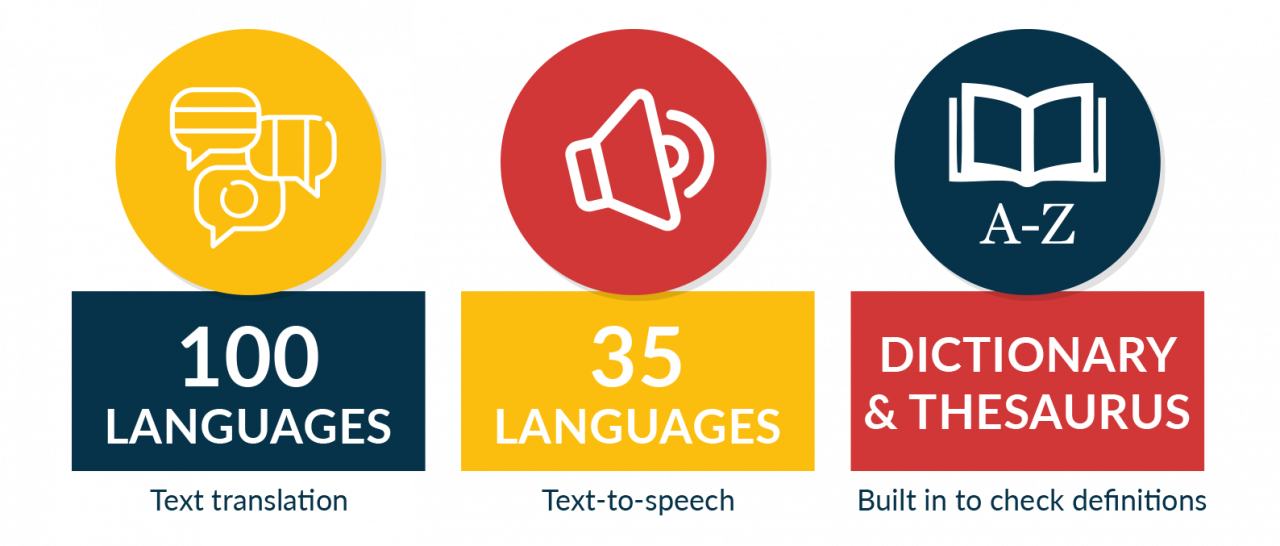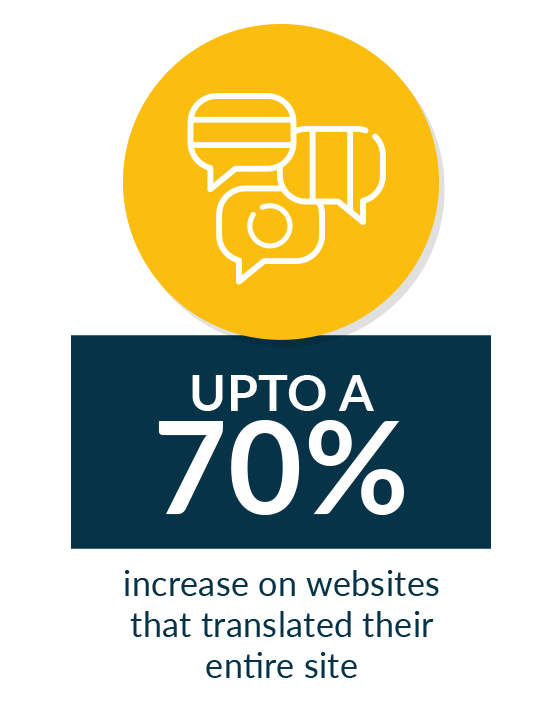 The Business Benefits
Profitability will naturally increase once your website becomes accessible to more people. Research by Net Media Planet confirmed a 20% increase in conversions when landing pages and ads were translated, and up to a 70% increase on websites that translated their entire site.
It's not just about the bottom line, though. There are many other benefits to being inclusive of multiple language needs, including:
Improved SEO results – With more people visiting and browsing on your site, your search engine rankings will improve.
New markets – Tap into new customer markets you couldn't access – or access easily – before.
A stronger brand – More site visitors and sales conversions lead to a greater awareness of your brand in general. Plus, customers favour value-driven brands, so you can further improve your brand reputation by being inclusive of varying linguistic needs.
"When your site is available in multiple languages, you attract the attention of an international market. You also become identified as a global brand which elevates your status and improves your reputation. Consumers tend to trust global brands more than ones that are only known locally."

Nick McGuire, E-commerce specialist and blogger
What the Data Says
We work with companies across multiple sectors, including e-commerce, finance, construction, education, recruitment, technology, sport, transport, public sector, charities, and non-profit.
In the last 12 months, our toolbar data recorded:
Over 4.5 million launches of the Recite Me toolbar
Over 21.5 million accessibility toolbar features used
Over 9 million website translations in over 100 languages
Nearly 10 million pieces of content read aloud in 35 languages
Over 1.4 million styling customisations
2,600 audio files downloaded

We're Much More Than a Translation Service
Recite Me doesn't only help boost your business with translation services. Our accessibility toolbar is designed to make the journey through your website more inclusive to everyone. This includes those with vision deficits, learning difficulties, cognitive and neurological difficulties, and physical disabilities. 1 in every 6 Australians is estimated to be living with a disability that makes accessing web content difficult. So using Recite me provides an all-in-one solution to breaking down language barriers and opens your business up to a much broader market at the same time.
Comprising several accessibility features that can be used individually or combined, users can completely customise the way they read your web content by:
Personalising font size, type, and colour options to make each web page easier to read.
Utilising the mask screen tool, which isolates parts of the page to help with focus.
Using the ruler tool to make reading easier.
Downloading content as an audio file as an alternative to reading.
What Our Clients Say
At Recite Me, we pride ourselves on our exceptional service, the power of our software, and the benefits it brings to our clients and the end-users of their websites. Here are some examples of feedback we've been given.
We have a long history of innovative solutions to spearhead its focus on customer service. Recite Me is a cost-effective solution for delivering web content in foreign languages and also adds so many more accessibility tools to improve the user experience for visitors to our site.

Jerry Harris, Assistant Director of Marketing, Air Service Development, Orlando International Airport
Many travel and transport companies use Recite Me, as these are the markets that most commonly need to accommodate multiple language preferences. However, the benefits extend to any organisation that can reach a wider audience by making its website more inclusive to those facing access barriers. This includes leisure and entertainment venues, finance companies, law firms, and marketing agencies.
Recite Me allows us to ensure an inclusive online environment and positive user experience for all of our partners and employees. We couldn't be more thrilled to provide this tool for their website usage.

Alexandra Forsch, President of Awin US
Check out our main web pages for more testimonials and information on the different industry sectors we serve.
Does Your Website Speak Your Customers' Language?
No? Then now is the time to make some changes, become a more inclusive business, and reap the rewards of reaching a much broader market.
Contact our team or book a live demonstration today, and join the thousands of organisations already enjoying the benefits of having a more inclusive website.
Article Data Sources: Australian Bureau of Statistics, LF Studios, WPML, Australian Network on Disability.