In 2020, we all relied on digital technology to perform everyday tasks, but for some people, this was very challenging. In these changing times, education organisations across the globe made efforts to provide students with the tools needed to engage in remote learning.
Walsall College took this one step further by making sure no student is left behind. This was achieved by providing a unique accessibility toolbar to enable students to customise their digital experience to suit their own needs.
Walsall College is one of the most successful colleges in the UK, with more than 14,000 students studying vocational-technical qualifications, apprenticeships, and higher education every year.
To fulfill their commitment to being a further education provider that goes the extra mile to maintain communication and quality of service. Walsall College launched Recite Me assistive technology on their website to provide barrier-free information to those who are neurodiverse, visually impaired, or speak English as a second language.
In the past year, over 12,500 Walsall college website users received support to read and understand educational material online, enabling users to customise their web page in a way that works best for them. These features include translating content into different languages, reading aloud, and styling assistance.
Jayne Holt, Assistant Principal for Learning Services at Walsall College commented, "We understand the paramount importance of providing our stakeholders with a website that is welcoming, accessible, and simple to navigate. Our layout and content are designed to showcase our values, key purpose, and ambitions in a way that informs and inspires everyone.

"The Recite Me software is well-equipped to support these intentions, giving website audiences the freedom to navigate and download information in a manner best suited to their needs. Our substantial user numbers show just what a valuable impact the toolbar has on peoples' overall browsing experience."
2020 toolbar data shows that 57,942 pieces of content were read aloud using the text-to-speech engine and 6,640 pages were translated into a different language, including Spanish, Polish and French.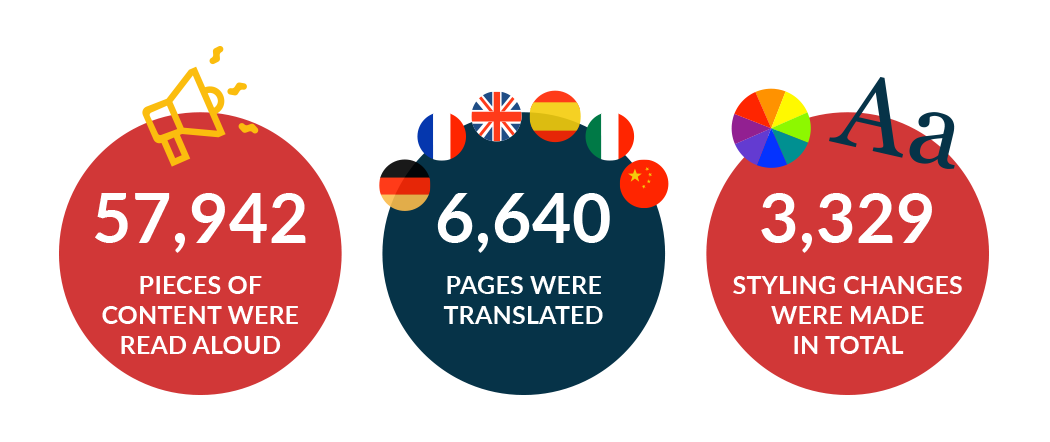 Other support tools include styling and reading assistance. 3,329 styling changes were made in total, including alterations to font type, size, and colour, and overall colour contrast between background and foreground.
With COVID-19 restrictions continuing to push people online, website accessibility factors are at the forefront of educational development in 2021.
The Recite Me toolbar is fully customisable meaning web pages can be consumed in a way that is personalised and tailor-made to each unique website visitor. Students can customise their experience on the Walsall College website.