McGregor Boyall Deliver an Accessible Recruitment Journey
McGregor Boyall provides online accessibility and language tools to enable a diverse range of individuals to search and apply for job opportunities.

McGregor Boyall is a global recruitment consultancy all about opportunity. Encouraging and valuing diversity within its workforce.
To support candidates who encounter barriers when online, McGregor Boyall now provides accessibility and language support tools for those with disabilities, learning difficulties, visual impairments, and those who speak English as a second language.
Recent data shows that in 2019 roughly half of the people with disabilities were in employment (53.2%), compared with just over four out of five non-disabled people (18.8%).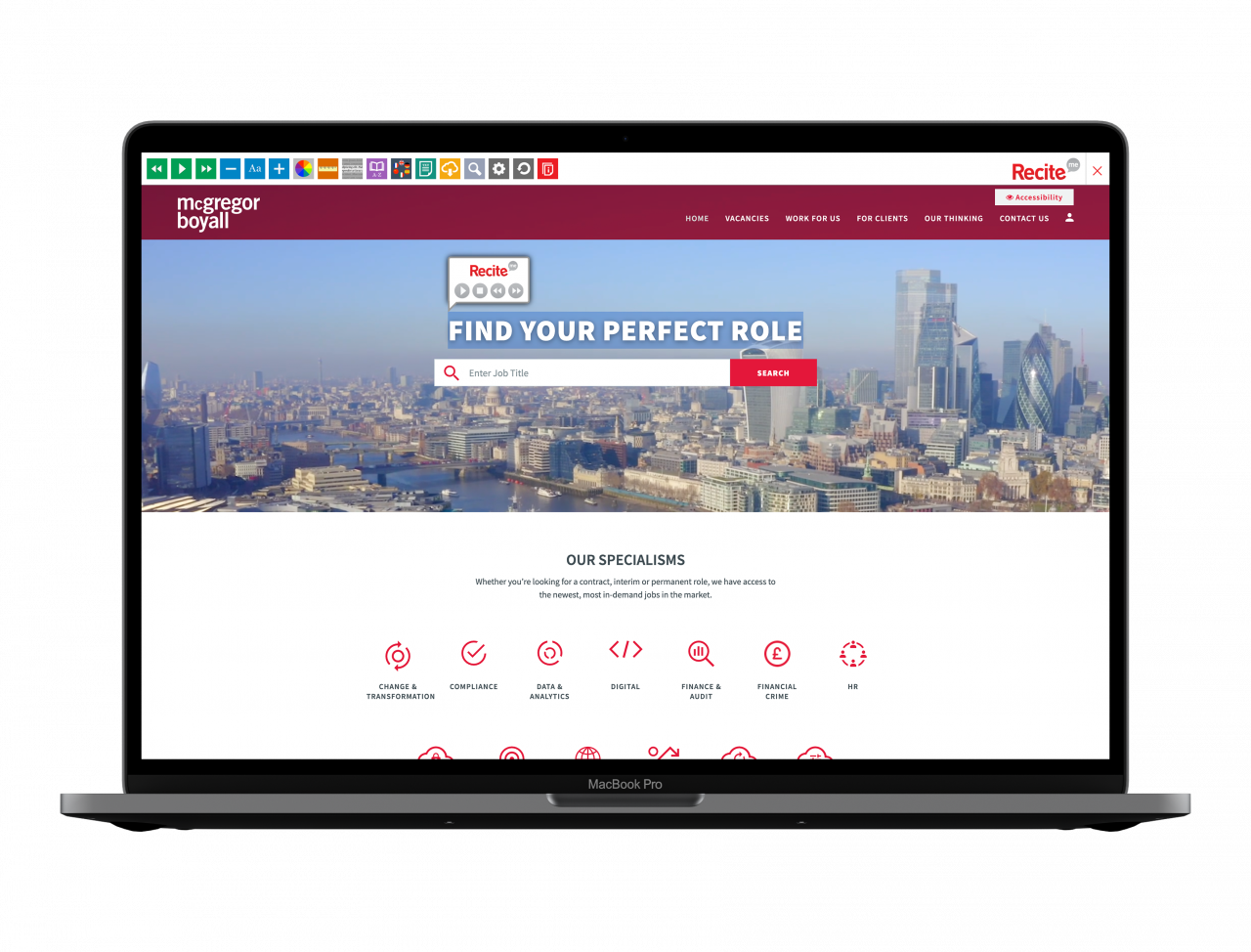 Nicholas Eveleigh, Marketing Manager, at McGregor Boyall Associates Ltd, commented, "As a Disability Confident Committed Employer, we are continually looking for ways to ensure our recruitment process is as inclusive and accessible as possible.
"We continually strive to widen the talent pool from which we recruit from, for both our business and that of our clients, as we believe unequivocally that a genuinely diverse talent base within an organisation constitutes a strong and sustainable corporate asset. By making our websites and the ability to apply for jobs more accessible to those who may have previously felt excluded, we hope to demonstrate that we are welcoming of disabled and neurodiverse talent."
The Recite Me assistive toolbar on the McGregor Boyall website includes screen reading functionality, multiple reading aids, customisable styling options, and an on-demand live translation feature that boasts over 100 languages including 35 text-to-speech and styling options.
To customise your recruitment journey on the McGregor Boyall website, select Accessibility.
For more information on how you can provide an inclusive online experience book a demo with a member of our team.