Recite Me is proud to be an official partner of the hugely successful In-house Recruitment (IHR) Live London on the 19th of October 2022. Come along to find out how you can provide equal opportunities and empower your candidates through an inclusive recruitment journey.
To get ahead of the curve and kickstart your journey to provide an inclusive recruitment process download our Accessibility and Inclusion Guide.
In-house Recruitment Live London
This one-day exhibition is hosted by IHR – the largest and most engaged community for In-house Recruiters in the UK, they have a community of over 20,000 people.
Taking place at the Business Design Centre in London this event will present an abundance of opportunities for teams to push boundaries and discover new and better ways of recruiting. Industry leaders will be there to share detailed knowledge, expertise, and their secrets to success.
Recite Me is delighted to be exhibiting as an official partner at this fantastic event! We will be on hand all day to discuss inclusive recruitment and the types of barriers that can stand in the way of someone finding their dream job. Representing Recite Me will be Chris Hind, Sales Team Leader, and Dan Horne, Sales Executive – if you spot them come and say hi, they are a friendly pair!
Book your conference ticket here – we can't wait to see you there.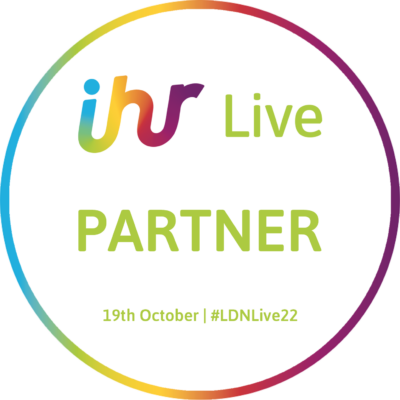 Why is Inclusive Recruitment Important?
In today's candidate-driven market, providing a seamless recruitment experience has never been more important.
Modern recruitment processes rely heavily on digital technology. Yet, researching a new career or applying for a new job online may not be an easy task for everyone. Many of the 14.1 million people in the UK who have a disability often encounter obstacles online when applying for jobs.
Implementing a diversity and inclusion strategy plays an important role in breaking down barriers for candidates. Inclusive recruitment is the process of being able to offer a barrier-free experience where everyone is able to embrace and fulfill the full recruitment journey on a level playing field.
Plus, companies that recognise, seek out, and embrace diversity in their workforce stand to benefit from several competitive advantages including:
Drawing from the widest pool of talent
A wider perspective is gained by having a more diverse team
The entire organisational culture improves when a business demonstrates fairness in the workplace
Brand value is improved by showing customers and other businesses that you are committed to equality in the workplace
To find out more about how to provide an inclusive recruitment journey contact us.