National bus operator Arriva UK Bus has joined forces with Recite Me to launch accessibility software on its website.
With English, not necessarily the first language of all Arriva's customers, the Recite Me toolbar was launched in March to help overcome such barriers and simplify the website journey for the user.
It is also aimed at people who have dyslexia, dyspraxia or have visual impairments.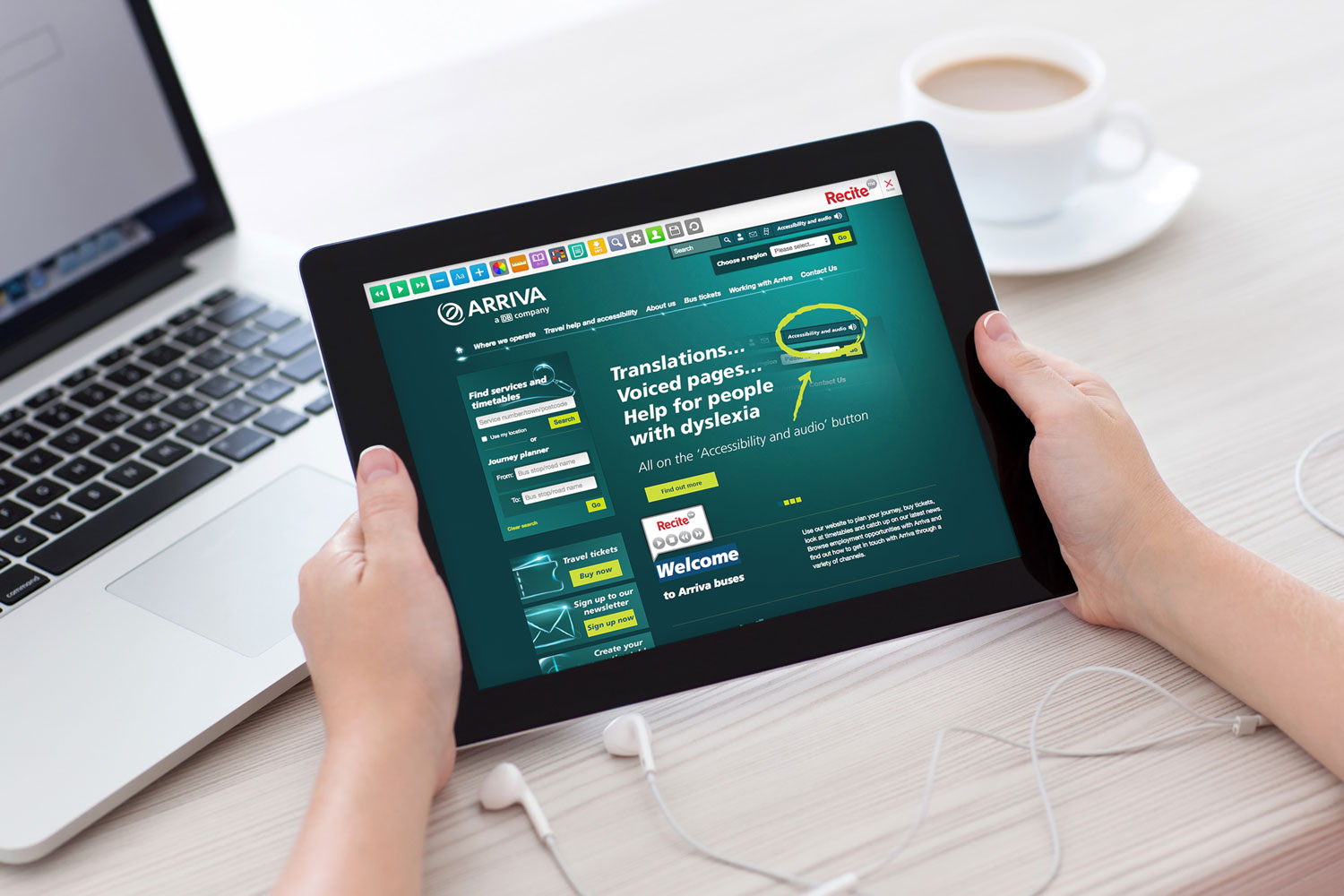 Described as an "incredible tool" by David Shadbolt, Arriva's digital content manager, who worked alongside Recite Me sales manager Martin Robertson and its founder, Ross Linnett, the toolbar significantly helps and improves online services for people who find standard formats challenging.
With Arriva always striving to improve its services and listen to feedback from customers, Recite Me was the "obvious thing to do" according to David Shadbolt.
The website is now easier to access for many people as it is now translatable into 103 different languages through its 'accessibility and audio' tab.
Users are also provided with the option of changing font or font size, the themes of the web page, language displayed and enable a full dictionary and thesaurus.
David Shadbolt said: "We simply want to remove barriers and make access to our website as straightforward as possible for everyone and we've been overwhelmed by how helpful the team at Recite Me have been working up to the launch.
"A significant proportion of our passengers and website users don't have English as their first language, so this is a simple tool for them to use efficiently and effectively.
"We're working with Recite Me to stop people with visual impairments, dyspraxia and dyslexia from continuing to be overlooked, and the Recite Me tool goes a long way to making their life easier.
"We thank everyone at Recite Me for their hard work and dedication in the launch and hope our website visitors are finding the site much easier to use."