Boots has launched a suite of digital accessibility and language tools on boots.com to help those customers that struggle to shop online. More than 13 million people in the UK experience barriers when shopping online, and this new technology with allow those customers to create a customisable and inclusive shopping experience, making it easier for them to navigate around the website.
Boots is the first retailer in the UK to offer the Recite Me technology on its online store, making it more accessible for the 37 million monthly visitors to boots.com. For customers who have visual impairment for example, the new tools can change the font size, isolate sentences and swap the colour of the page to make it easier for those customers to read.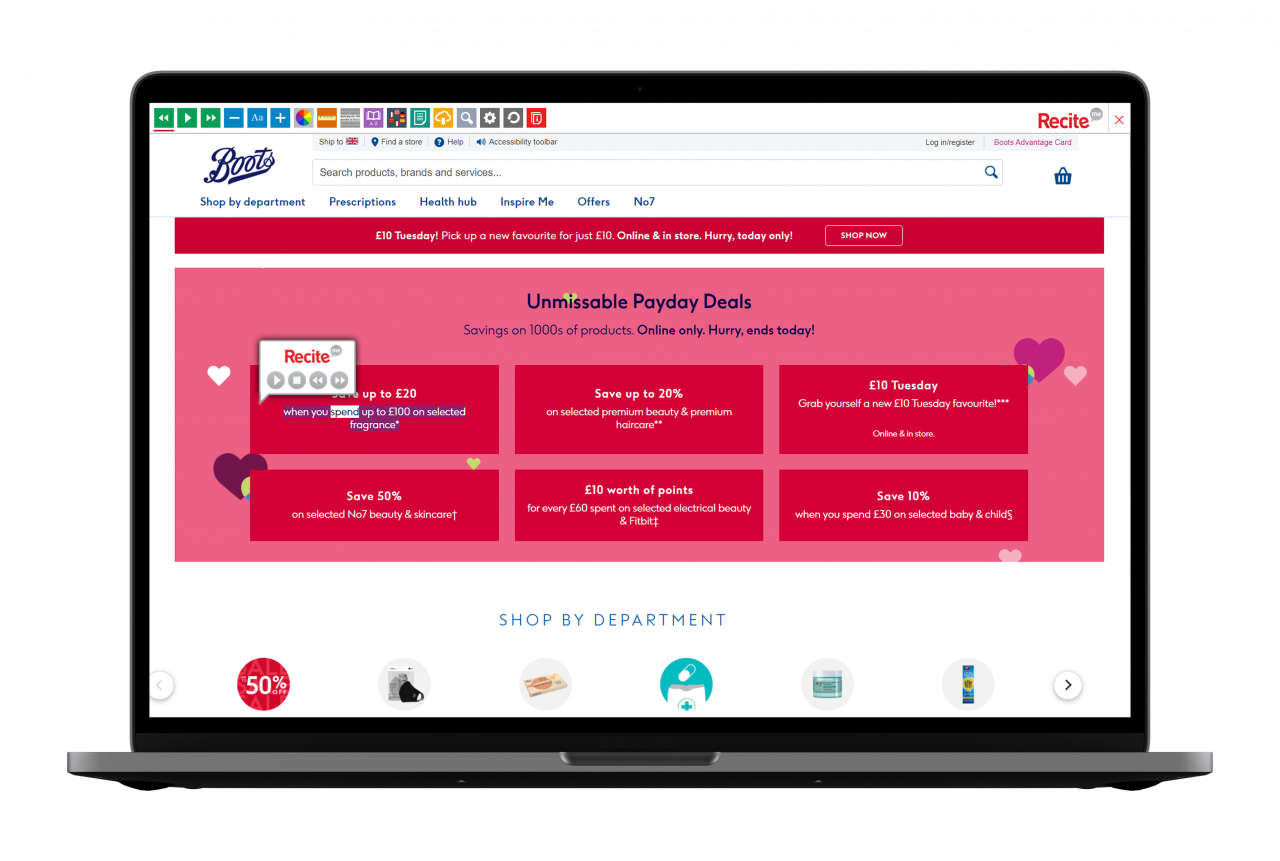 The Recite Me assistive toolbar also includes screen reading functionality, multiple reading aids, customisable styling options and an on-demand live translation feature that boasts over 100 languages including 35 texts-to-speech. These features give control to website visitors to manage how they view and interact with content to suit their individual needs.
Paula Bobbett, Director of E-Commerce at Boots UK said: "We are delighted to be launching this market-first technology to boots.com, helping customers to customise the site to suit their own needs. The launch of the Recite Me accessibility tools help those customers who find it more challenging to shop online to browse, shop and manage their accounts hassle free."
To explore the accessibility support Boots now provides check out boots.com and click the Accessibility Toolbar option at the top of the homepage.
Want to improve the accessibility of your own website? then check out the Recite Me accessibility checker for WCAG.