It's Black Friday again this week, a discounted shopping event that has become a permanent fixture on the seasonal British retail calendar. It's also joined by its newer cousin, Cyber Monday, the digital shopping equivalent that will see online retailers heavily discounting goods on Monday 26 November, to boost their share of sales revenue.
According to the PWC Consumer Survey, the average Brit spent £234 in the Black Friday and Cyber Monday sales last year. The projections for 2018 are the same, £234 average spend per person. The lack of spending growth is being attributed to a variety of factors, but uncertainty over Brexit is cited by 44% of people.
Even with the average planned spend staying the same, there are still plenty of us planning to grab a bargain over the next few days. An estimated one in six adults are definitely planning to buy something in the Black Friday or Cyber Monday events.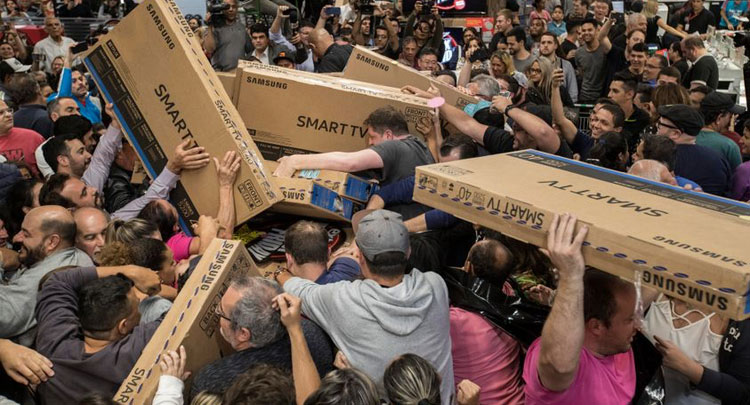 While it's true that everyone loves a bargain, the growth of Cyber Monday suggests that not everyone likes the hustle and bustle on the High Street. Many of us prefer to shop online. In fact, 45% of Brits are planning to shop online for Black Friday or Cyber Monday and a further 24% on a mobile device – compared to 26% saying they will shop in store. These are figures that online retailers simply cannot ignore.
With such vast numbers heading to the internet to shop, the case for making retail websites more accessible and inclusive has never been stronger. And yet, according to the Click Away Pound Survey failing to provide customers with accessible websites costs UK retailers around £11.75 billion in lost revenue.
So perhaps the business case alone is not going to change business behaviour on web accessibility? In America more than 5,000 legal cases were filed in the first six months of this year under the Americans with Disabilities Act. What's even more interesting is that many of the legal cases were about inaccessible websites rather than inaccessible premises.
As we seem to have successfully imported Black Friday and Cyber Monday from the States, maybe we'll see more web accessibility legal cases being brought under our own Equality Act?
100's of organisations already use Recite Me to make their websites more accessible for people with disabilities – call 0191 4328092 to find out more or book your free demo now.