By Debra Ruh
Accessibility in the Information, Communication and Technology (ICT) sector holds unparalleled promise and opportunities for people with disabilities never before seen in our history.
Many people are surprised to learn just how much of the world's population is affected by a disability, and how valuable accessible design of ICT is to the global marketplace. According to the World Health Organization (WHO), 1 in 7 people in the world have a disability. In the United States, 1 in 5 people identify as having a disability according to the US Census.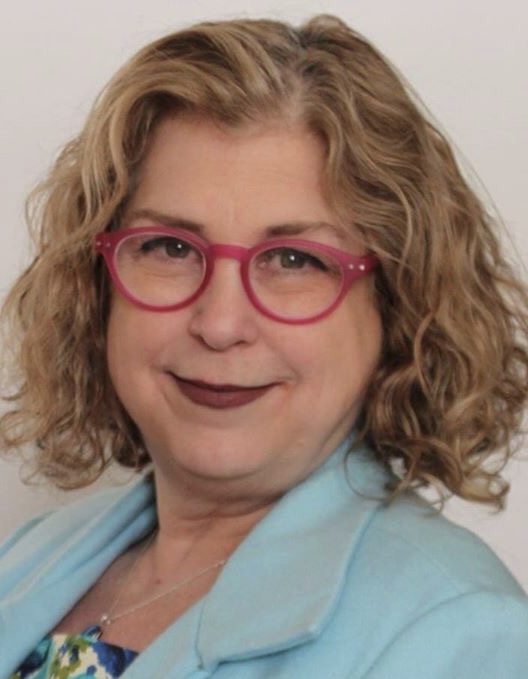 It is also important to note that disabilities are a normal part of life. Persons with disabilities might navigate the world of technology in a different way but they do use technology. We all can add value when given the opportunity to tap into our unique innate abilities. Accessible ICT is an important part of that equalizing equation.
To really understand the impact one has to look no further than the World Health Organization which indicates that people with disabilities are the world's largest and fastest growing minority group. With the population of the United States aging and the likelihood of developing a disability or other mobility limitation increasing with age, the growth in the number of people with disabilities can be expected to rise dramatically. The growing population of veterans and service members with disabilities is also impacting this number.
This is an exciting time, of great promise and opportunity for people of all abilities. This is a new era for global citizens, one where emerging new technologies and mobile computing devices are serving as enablers for people of all ages and all levels of education. Designing and delivering ICT to be fully accessible ensures all individuals can enjoy the benefits and advantages of technology to enrich their lives and fulfill their dreams.
Click here to download a PDF of the World Report on Disability
Inclusive Design
An inclusive, accessible and universal design approach to technology is critical to both public and private industry wishing to anticipate future needs of this growing population.
By recognizing the importance of the protection and promotion of the rights and dignity of persons with disabilities through assistive technology and accessible ICT, the world continues to strengthen policies, strategies, and programs along with an increase in awareness of the public at large of the importance of the full inclusion of individuals with disabilities, accessible ICT and assistive technology.
Making technology usable for all has become imperative for unleashing the potential of all persons and is critical for any public and private institution that hopes to fully participate and remain relevant in the 21st century.
Providing accessible ICT products and services also benefits the growing population affected by age-related impairments, in addition to people with disabilities. It is unwise to ignore the sheer numbers, influence and wealth of these individuals. In the US, baby boomers control $30 trillion according to Accenture.1 There are over 72 million Baby Boomers in the United States. Baby Boomers are Americans born between the years 1946 and 1964.
It is important to note that this is not a USA phenomenon. Throughout the world all populations are seeing burgeoning numbers of "elders", defined as persons aged 65 years and older. "In many countries, including Japan, the United States, Norway, Sweden and the United Kingdom, those aged over 65 are at, or approaching 15% of the population. People are living longer and are generally healthier at advanced ages than were previous cohorts, thus "old age" disabilities of the 20th century will be put off to older ages during the 21st century."2
"Global aging ranks as the most profound demographic trend of our times. It is slowing (or even reversing) population growth, reshaping families, reshuffling consumer markets, force feeding the demand for health care, weighing on public budgets, depressing household savings, accelerating international migration, and revolutionizing the culture."
Older Users
According to W3C, Older Web users are an increasing market segment and an important target group for many businesses, governments, and other organizations.
Older adults can experience age-related impairments that can affect how they use the Web, such as declining:
• Vision – including reduced contrast sensitivity, color perception, and near-focus, making it difficult to read web pages
• Physical ability – including reduced dexterity and fine motor control, making it difficult to use a mouse and click small targets
• Hearing – including difficulty hearing higher-pitched sounds and separating sounds, making it difficult to hear podcasts and other audio, especially when there is background music
• Cognitive Ability – including reduced short-term memory, difficulty concentrating, and being easily distracted, making it difficult to follow navigation and complete online tasks
Implications for Business
These issues overlap with the accessibility needs of people with disabilities. Thus, websites and tools that are accessible to people with disabilities are more accessible to older users as well.
Demand for accessible technology and services will continue to rise as well as the public's understanding of, and requirement for, technology that is usable by every citizen.
Corporations should think about what you can do to better meet the needs of people with disabilities, and find creative ways to make it happen through accessible technology. Move beyond general steps to protect and promote the rights of people with disabilities, ensure that accessibility is addressed in all policies and programs, promote training on the human rights of persons with disabilities, stop any practice that breach the rights of people with disabilities, and involve people with disabilities in the development of legislation and policies.
These best practices help your team as- sure that all customers including persons with disabilities have the access they need. It begins at the pre-design stage and follows the entire design life cycle, with every process created, incorporating accessibility and disability inclusion into your policies, services, and products. These efforts support all customers, even the most demanding customers. It also allows team members to proactively innovate and solve problems before they surface.
Bottom-line corporations should be focused on the Return on Investment (ROI) not just risk and compliance.
To learn more about Debra Ruh:
Visit www.RuhGlobal.com, Subscribe to her Show: 'Human Potential at Work' www.RuhGlobal.com/Show, or Follow on Social Media @debraruh.
You can also find her latest book 'Inclusion Branding' on Amazon or at www.RuhGlobal.com/Inclusion-Branding.
Furthermore, if you're interested in learning more about how to implement web accessibility, then be sure to give our accessibility web standards how to implement web accessibility scanner a try today. You can also take a look at our web accessibility plugin product here.